How Is The Psytrance Festival Scene Looking In 2021 For 10 Of The Most Popular Events?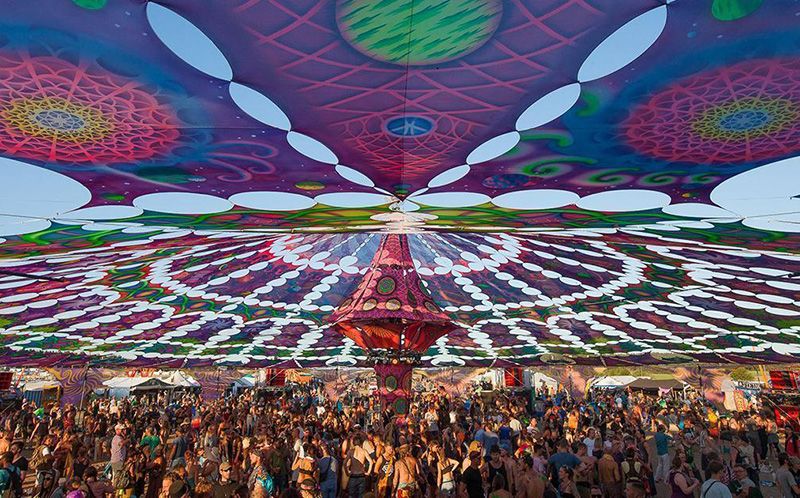 With the upheaval of the global pandemic last year, we saw many psytrance festivals, music, arts and psychedelic gatherings getting cancelled or postponed. From small-sized venues to some of the largest ones in the genre were offering ticket-holders full or partial refunds and free-pass for future events.
This grew the suspense for many festival goers over what the music and arts industry for psychedelic experiences will look like in the oncoming years. Most countries in the world are still imposing a multitude of restrictions on the local population as well as international travelling, which is aberrantly affecting a lot of the future plans for festival organizers.
We have collated a list with some of the most spectacular psytrance shows of music & visuals, and the prospects of holding the events in this year. Hopefully, this review will be a helping hand when you're on the lookout for available events and ones worth looking forward to!
Boom Festival
Dates planned: 22.07.2021
Festival location: Portugal
Like many Boom-goers might agree with us, Boom festival is not just an event but a whole philosophy with a state-of mind. The event is inspired by the ideas of Oneness, Sustainability and Transcendence many different alternative cultures in one stunning location: Idanha-a-Nova lake in Portugal. Another interesting thing about this festival is that the place (Bloomland), where it's based , is inhabited and nurtured by community members all year long. This can tell you a lot about the strong, positive and sustainable environment offered to people to attend and experience in a festival.
Boom festival has been very helpful with announcing regular updates about possible date alterations. Portugal was knowingly struggling with soaring rates of Covid-19 infection in the start of the year, so the future is unclear. There could potentially be smaller-sized events run at Boomland, as organizers have mentioned in their latest announcement.

FLOW Experience
Dates planned: 08.07.2021
Festival location: Austria
Known as the biggest festival in Austria for Psytrance, FLOW is usually inviting people to a complete experience of the magical surroundings, conditioned into the music and the activities lined up by the organizers. Situated into a wildlife sanctuary, the event is based next to stunning a nearby lake and a river.
Despite the efforts by the event managers to postpone the festival into a new date in 2021, the FLOW experience festival has unfortunately been cancelled for this year. Luckily, you can still have a valid pass for the next possible event date, if you happened to purchase one before the official announcement.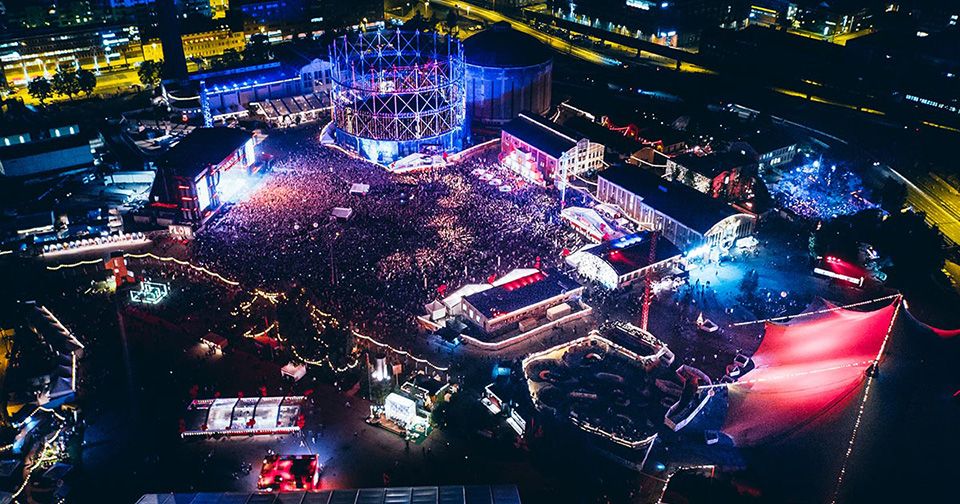 Kosmos Festival
Dates planned: 08.07.2021
Festival location: Finland
If you haven't yet heard about the Kosmos Festival in Findland and their distinctive Psytrance experience, follow this through! Kosmos is one of these rare events that offers an authentic tribe experience in a deep forest setting, where you can camp near a lake, enjoy multiple inclusive workshops and the loving company of the Finish Psytrance family. Exclusive features of this event are their Finish sauna in the hypnotic sound of the iconic suomisoundi genre.
Like most other events that were cancelled in 2020, Kosmos festival was rescheduled for 2021 with some hope to get their community together again. For now, this year event has not been postponed and the organizers are working on the lineup which they will announce periodically. More updates will follow, so you can follow on the event facebook's page for more announcements later on in the year.

SUN Festival
Dates planned: 19.07.2021
Festival location: Hungary
Sun Festival is more than just a music event; it is a real community experience into the Hungarian wild parts. It has been gathering like-minded people for many years to celebrate the 'new consciousnesses' around the Solar United Natives community (S.U.N). This unique event is also centered on a sustainable initiative to shape the green development in the local area and to help re-inhabit this fabulous part of the world with a truly virtuous community.
SUN Festival has announced its new dates for July this year and there's no sign on the event dashboard for possible cancellations. The organizers are going strong with a long lineup and promises for more innovations such as better food and compost toilets! We encourage festival goers to keep an eye on upcoming updates and possible schedule alterations.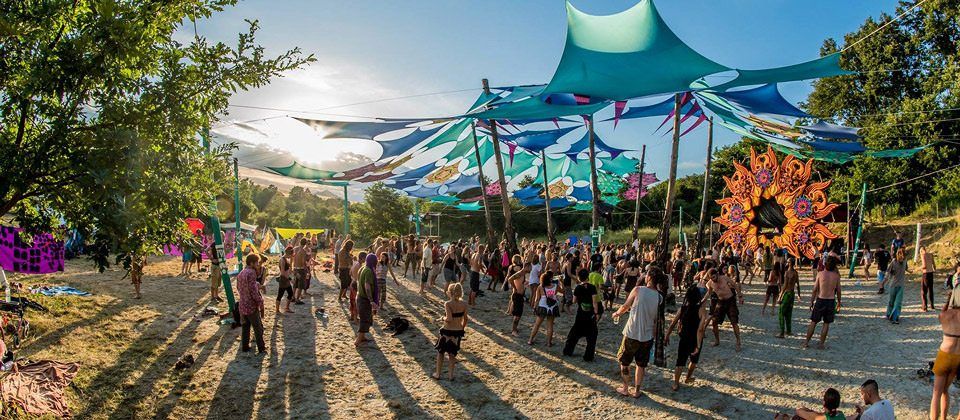 Eden Festival
Dates planned: 10.06.2021
Festival location: United Kingdom
Eden Festival in Scotland is considered to be one of the exquisite 'boutique' events in the electronic music world. Starting as a small project almost 20 years ago, today Eden Festival has grown immensely organization-wise. It is offering their community an experience of energy, guidance in a DnB music environment. The organizers have put a lot of effort to be inclusive of many green and local initiatives, as well as ones supporting the creative artists in the genre.
Eden festival has announced their new dates and ticket releases on their official website. There is no mention yet about possible cancellations of the event in 2021 but the organizers are following closely government advice and regulations, in case there are new imposed changes of the festival schedule.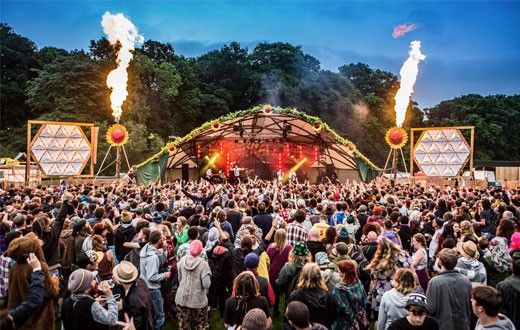 Burning Mountain Festival
Dates planned: 24.06.2021
Festival location: Switzerland
If you like Psytrance, then you must have heard about the Burning Mountain festival in Switzerland. Held at one of the most pristine valleys in Europe, the Burning Mountain festival throws a show of lush performances and installations with fire. The lineup for this majestic event is also something to be mentioned. Featuring some of the best Psytrance DJs in the world, this event often offers the full festival experience in the electronic music genre. It gathers a lot of artists, creative thinkers and people who share similar culture for togetherness.
The Burning Mountain festival did not take place in 2020 due to the Covid-19 pandemic. All ticket holders were encouraged to keep their tickets for a future date, hopefully in 2021. For now, there is no postponement for this year's events, but you can keep up-to-date with more resent updates on the facebook page of the festival.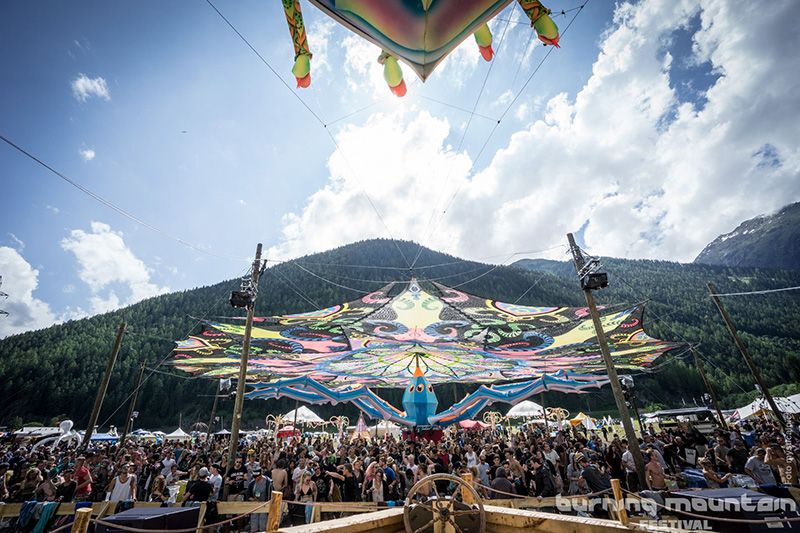 Trance Formation Festival
Dates planned: 09.07.2021
Festival location: Brazil
Another popular festival among the more spiritual Psytrance fans is Trance Formation or Trance formation. It is known as celebration of one's own experience in a sound, visual and synesthetic environment in the pure wilderness of Brazil. The community that is gathered at this festival are typically spiritually-minded people who are seeking a more internally transformative experience in a shared environment.
This year Tranceformation is being confirmed and it is still taking place for now. The lineup is gradually being announced on the event social media pages, so you can follow up on there for more recent announcements.

OZORA Festival 2021
Dates planned: 02.08.2021
Festival location: Hungary
Another well-known festival gathering people in a psychedelic tribal style is O.Z.O.R.A in Hungary. Situated in a pristine location, untouched from the influence of the modern Western world, this event has a lot to offer to its attendees for its location. The lineup in OZORA is also splendid, featuring some of the best DJs in psytrance. This has been commonly referred to as a transformational place for art and open alternative thinking.
From what we see in OZORA's newsletter, there are no cancellations of this year's event just yet. When the tickets are back on sale, the organizers will begin a pre-registration list for those who already have purchased a ticket previously for the cancelled event in 2020.

Aymon Festival
Dates planned: 24.06.2021
Festival location: Bulgaria
Another psytrance event of smaller-scale that we have included in this list is the Aymon Festival. This is a significantly smaller size than some of the genre's brother event, but it still has a lot to offer as experience and visual transformations. The community feel is a strong highlight for this event, which offers divine dance expressions for the individuals in a shared space.
There hasn't been a mention of a cancellation for this summer's event plan for now. This festival is not a large size one so the possibility of it taking place later in the year is definitely greater.

UFO BUFO Festival
Dates planned: 24.06.2021
Festival location: Czech Republic
The UFO BUFO Festivalis all about music and art. Known as the oldest Psytrance festival in the Check Replic, this event has all the experience with creating the real visually-transformative environment for their guests that people need to see. It is situated in a remote near-village location which offers the full package for the experience.
Last year's organization for UFO BUFO festival was changed and the event was rescheduled for 2021. For now there are no cancellations for this year's plans. You can stay in touch with more regular updates on the event's official facebook page.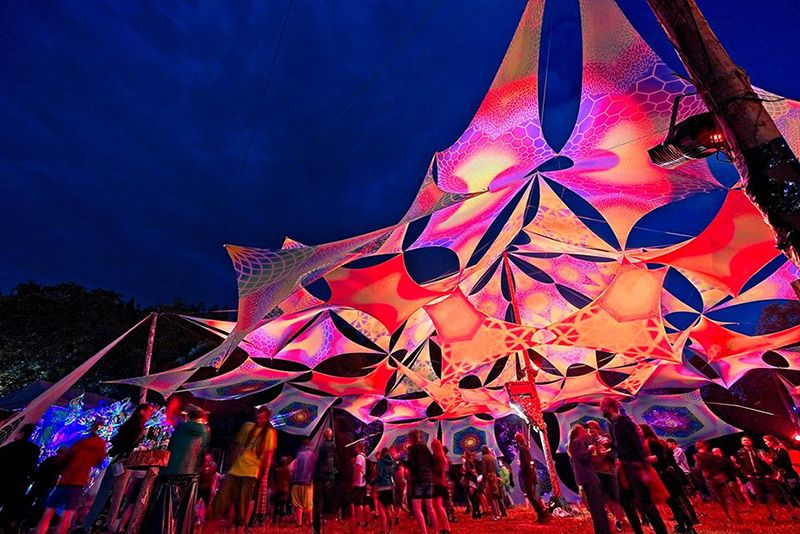 2020 was a difficult for last year's event organizers and last-minute cancellations for most of the festival proceedings. This year is looking more optimistic about possible rescheduling for later dates in the summer and gatherings of smaller sizes, with safety regulations in place. To stay informed of the recent updates regarding your favorite festival events or alternative date changes, we advise you to follow the organizers' official social media pages.
Hopefully, psychedelic communities will have the chance to experience the beautiful togetherness under the immersive rhythms of psytrance once again soon in the safe future.