Interview with the Artist: Natan Lenski a.k.a. MantisMash
Artwork for the first MantisMash Album "Pulsating Reality" (2015)
Natan Lenski is an incredible visual artist and musician, better known for his stage name - MantisMash.
MantisMash project was born somewhere in the end of the 2000's. Blending and Mashing together all the soundscapes that inspire his life, from Psy-Dubby Chill to Psy-Glitchy beats all covered with a layer of spinning fractals, MantisMash's sound can be mainly describes as 'Psy-Bass'.
MantisMash released music through 'Merkaba Music', 'Shanti Planti', 'Adapted Records', as well as tracks in VA's and collaborations with artists like Symbolico, Tribone, Master Minded, Gumi through labels like 'Sofa Beats', 'Hadra Records', 'Swamp Music', 'Aquatic Collective' and more…
MantisMash has been performing around the globe providing vibrations at various events and festivals such as: Ozora, Boomtown Fair, Lost Theory, Momento Demento, Infrasound, Sun Festival and many more.
He has been touring for 3 years in a row with the legendary space rock band "Ozric Tentacles" as their support act around Europe and the US, 'MantisMash' was also a part of the Ozrics more chilled electronic side project - 'Nodens Ictus'.

MantisMash project is aiming to lift your soul and take it on a journey through multidimensional audio landscapes, make your body wobble like a fractal tree, spreading the love and light of this incredible universe.
In his early stages as an artist he was working in a few design studios in Israel, did few video clips for a singer with a friend, then was working for TV mainly doing design and After Effects animations for News Channels, some commercials, basically mainstream stuff.
After he tired of mainstream work, he focused on more creative work and made it a priority.
He startted doing music album covers for producers and bands, Psy Culture Festival Branding, posters, logos, designs/digital artworks for Psy Culture clothing brands like Plazmalab, focusing on print design and trying to mix with an aim to create a unique digital drawing language and to create digital Artworks, that are more 'Art' then 'Design' but also a combination of the two.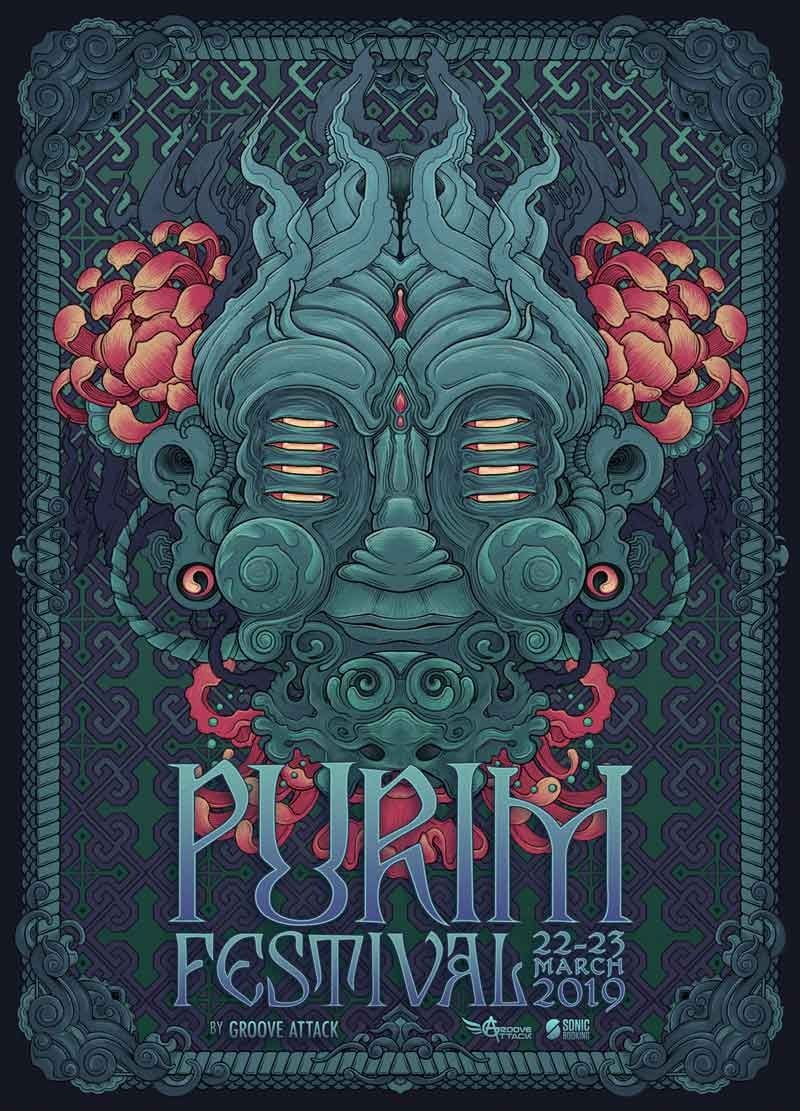 Artwork for Groove Attack Israel Purim Festival 2019
- How did you get into Art?
I always liked to draw as a kid and did it as a hobby for fun, then I studied in High School Art & Graphic Design, then moved on to University and studied for a degree in Visual Communication Design. I always tried to mix artistic feel with my designs, and today this is my main goal, to use graphic tools and techniques to create an artistic output.
- How did you get into music?
I was very curious about Electronic music since young age, was really attracted to electronic sounds and I remember buying my first 'Goa Trance' tape when i was in 6th grade about 12 years old.. I didn't know anything about that culture back then but was attracted to these sounds.
Then in 9th grade i started to experiment with Electronic music production softwares, moved through quite a few of them over the years but since then i never stopped exploring the world of electronic music production, synthesis and all this 'Digital Music' world.
With time i met all kinds of people, friends, musicians they introduced all kinds of music to me, I was exposed to Progressive Rock, Jazz Fusion, Reggae, Dub and different styles of electronic music as well. That really expanded my view of music in general and electronic music in particular.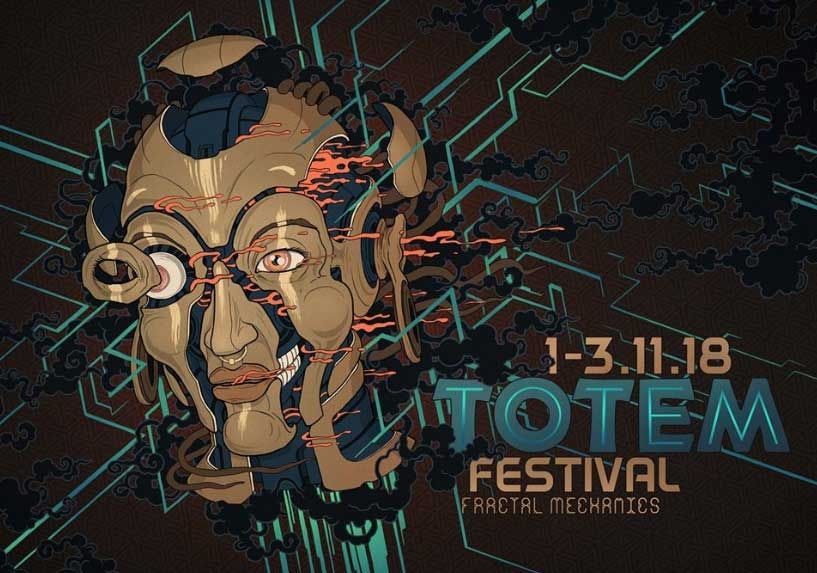 Artwork for Totem Festival Israel 2018
- Could you describe the inner connection between your paintings to the music you create?
Well, i think its always the connection between Art and Technology, our inner intuition that is 'Natural' as our minds and consciousness are part of nature and the combination of this inner intuition with technological tools like a Computer, a Synthesizer or a digital drawing pad, recreating natural paints or recreating birds sounds through a synthesizer, these things always interested me and were like some sort of magic to me, and i think this is what i try to do in my music and my art.
- Where can we see you perform?
You can catch me performing in one of the Psychedelic Music Festivals in Europe in the summer (it changes every year) In the US or in Israel while I'm there, basically around the globe I usually will get a chance to perform wherever i am.and I'm very thankful for that opportunity to be able to get my sounds heard in all kinds of places on this planet.
- Who are your biggest influences?
Musically that would be so many Prog. Rock, Jazz and Electronic pioneers, that are too many to mention, but specifically a space rock band called 'Ozric Tentacles' was and still is a big influence, electronic artists like Shpongle, Squarepusher, Tipper, Spoonbill, Nick Taylor and many many more.
Visually, I always liked visionary art from artists like Alex Grey, Luke Brown, Android Jones, Ben Ridgeway, artists like Hanna Yata, James Jean and many many more.
Album Artwork - Skizologic - "Stimulation"
- Where do you find inspiration from?
Nature, Inner space, Psychedelic journeys, Human Culture and Technology.
- How would you describe your work and the message of your art and music?
I think the main message would be to heal and create a positive state of mind, but also a bit technical and inspiring, trying to generate a creation flow to inspire other artists while being inspired myself from artists and to help create new artists, basically to create a loop that inspires creation and being inspired from creation, on the positive polarity of life and reality.
- Is there an artwork or a track that you are most proud of? Why?
Well, I think that would be my collaborations with the band 'Ozric Tentacles'. This band inspired me so much and basically the whole Psychedelic and Electronic artists that later on evolved to PsyTrance and PsyDub and so many genres were inspired by this band, whether they know it or not.
This band is really a pioneer in the Psychedelic - Electronic music evolution.
So designing an album/record cover for 'Ozric Tentacles' and doing a remix for one of their tracks and also them making a remix for one of mine.. being a part of 'Nodens Ictus' for a while which is their more Electronic chill project, and performing on stage with this project, being on stage with Ed Wynne who is the master mind behind this band.
I can easily say I'm proud the most with the opportunity to work with these people and to learn so much from them, and I'm very thankful for that experience.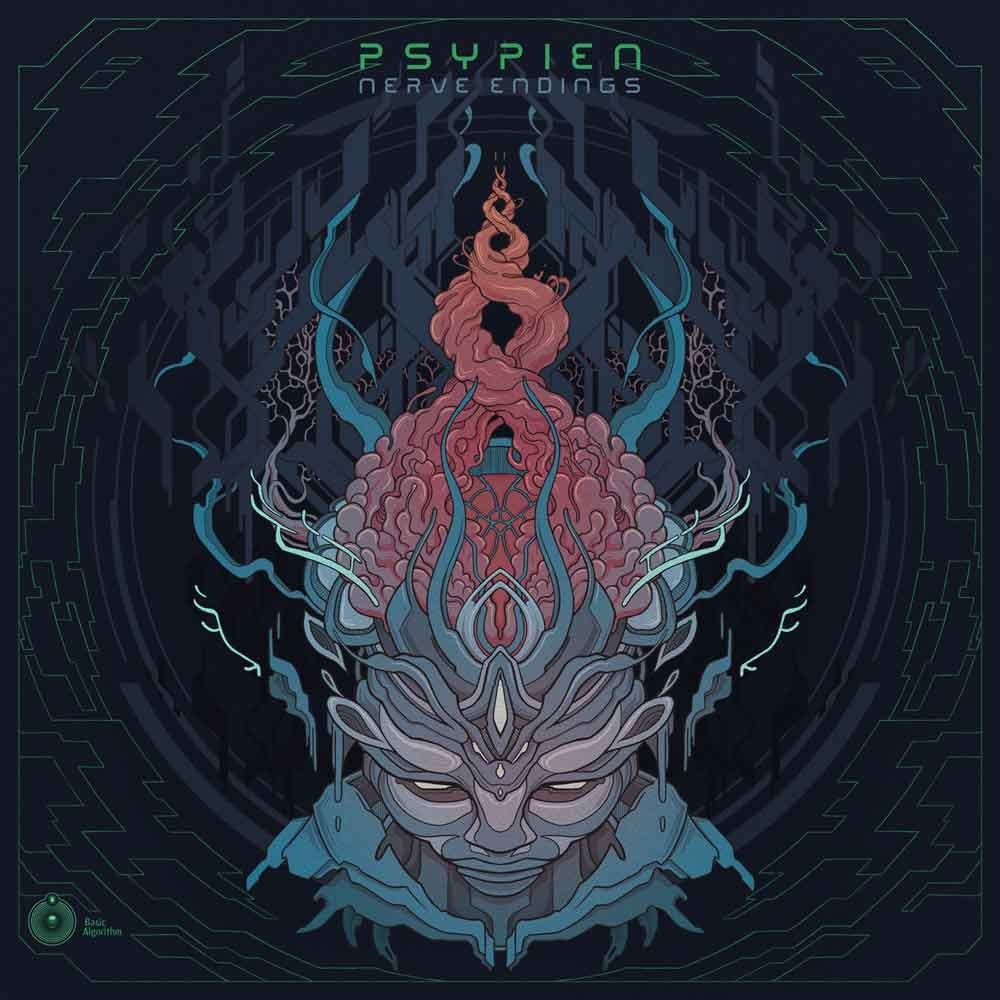 Album Artwork - Psypien - "Nerve Endings"
- What are your plans for the future?
I probably will keep doing music and art as these are my purposes in this lifetime.
I would like to go on a more organic creation flow, with music and art, been playing a lot of Bansuri flute recently and in general would love to combine more organic techniques in my designs and organic instruments, and recordings into my electronic, technological world.
- Is there any advice that you would like to give to your fellow upcoming artists?
Find what u like and keep doing it, even if doesn't seem to give fruits, income or whatever you're after. Keep dreaming and putting energy into those dreams, real emotion, real love. Then the real magic happens and those dreams slowly will manifest into reality. guaranteed!
Much love and light!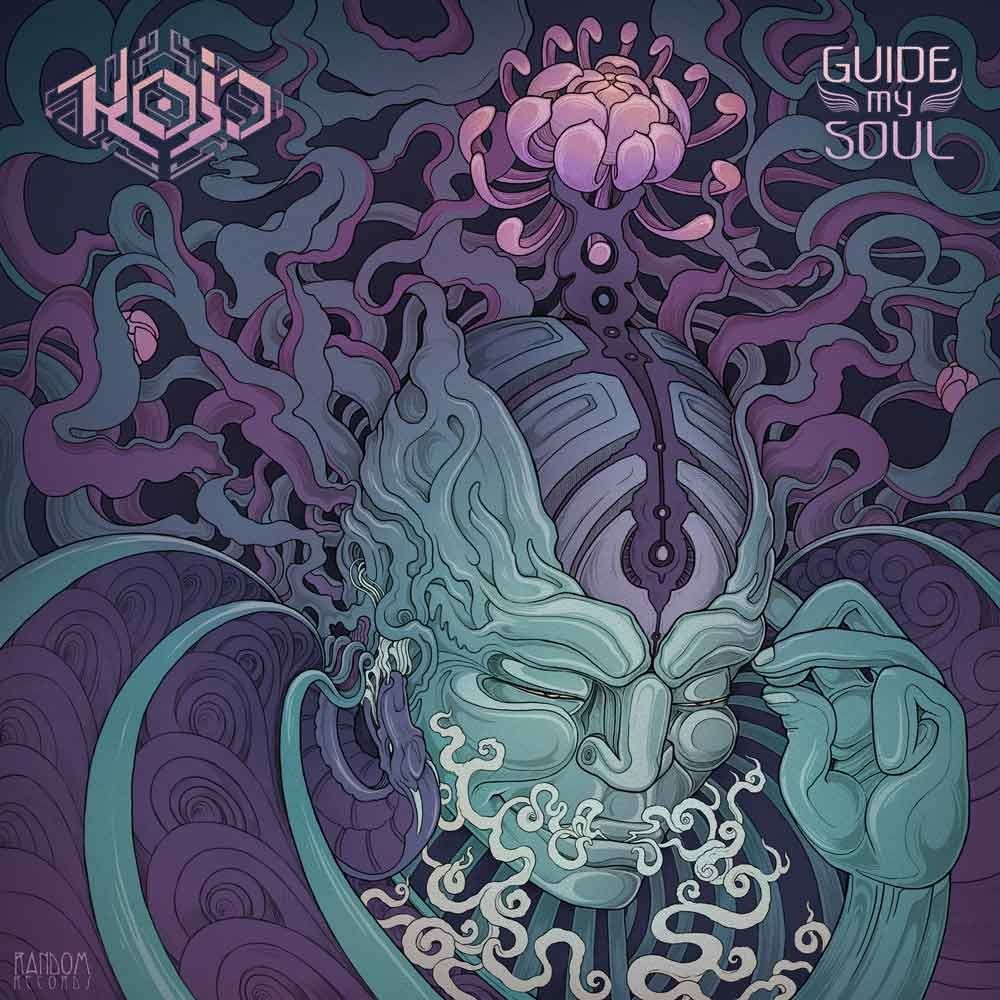 Album Artwork - Kojo Alexander Green 2019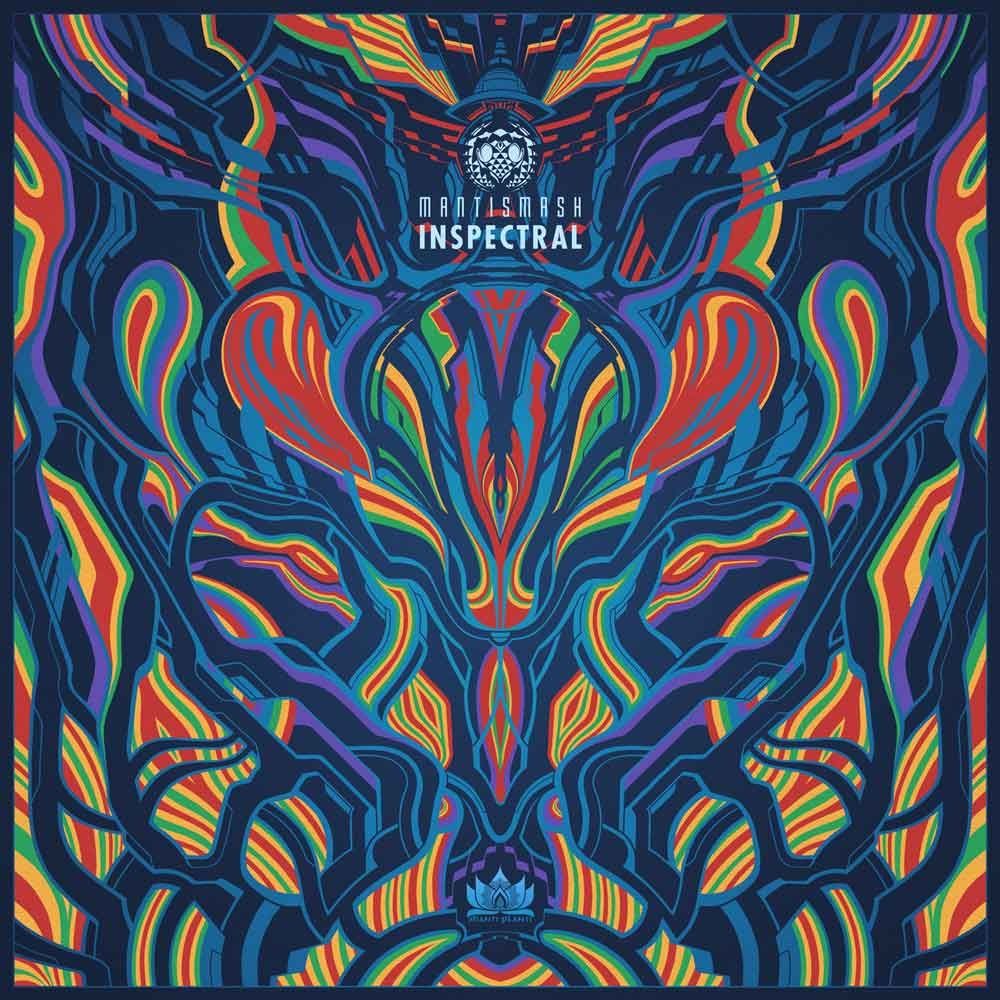 Album Artwork - MantisMash - "Inspectral" 2019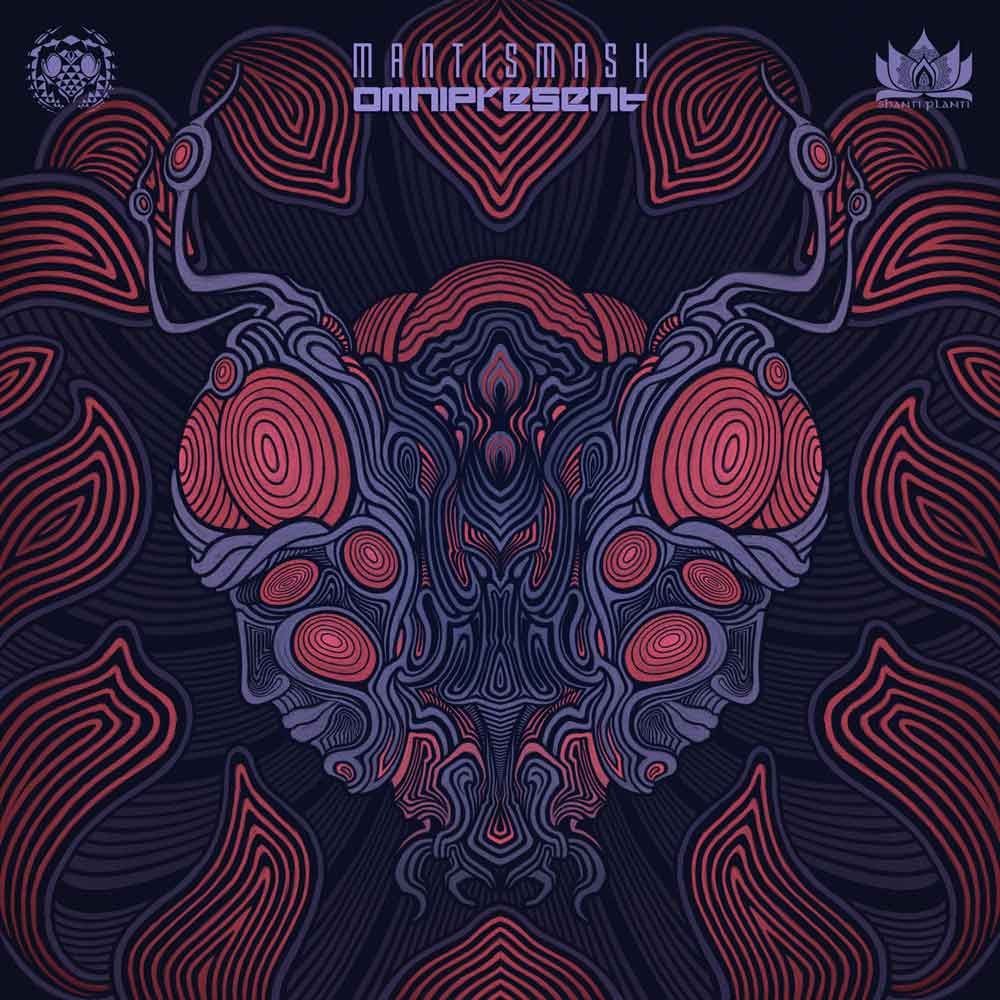 Album Artwork - MantisMash - "Omnipresent" 2018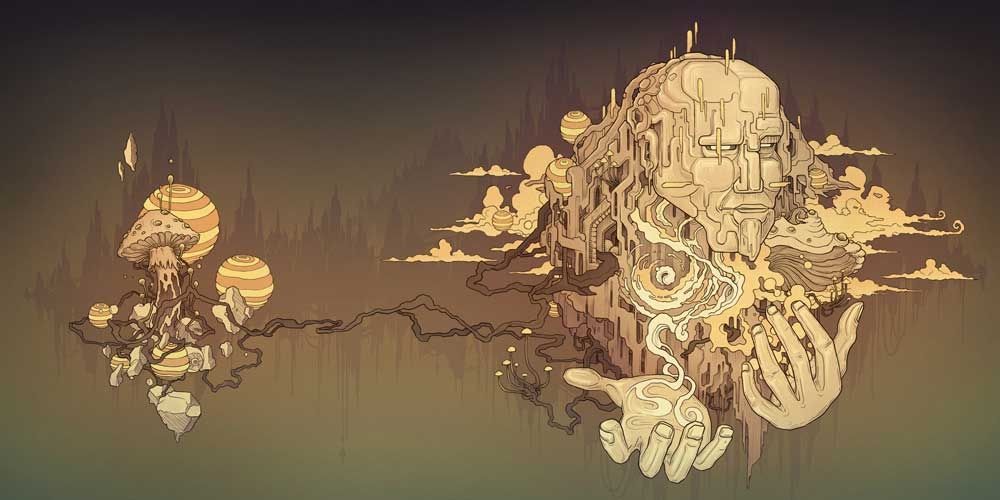 Artwork for The Cure - a non profit global community of activists and artists supporting alternative natural medicine.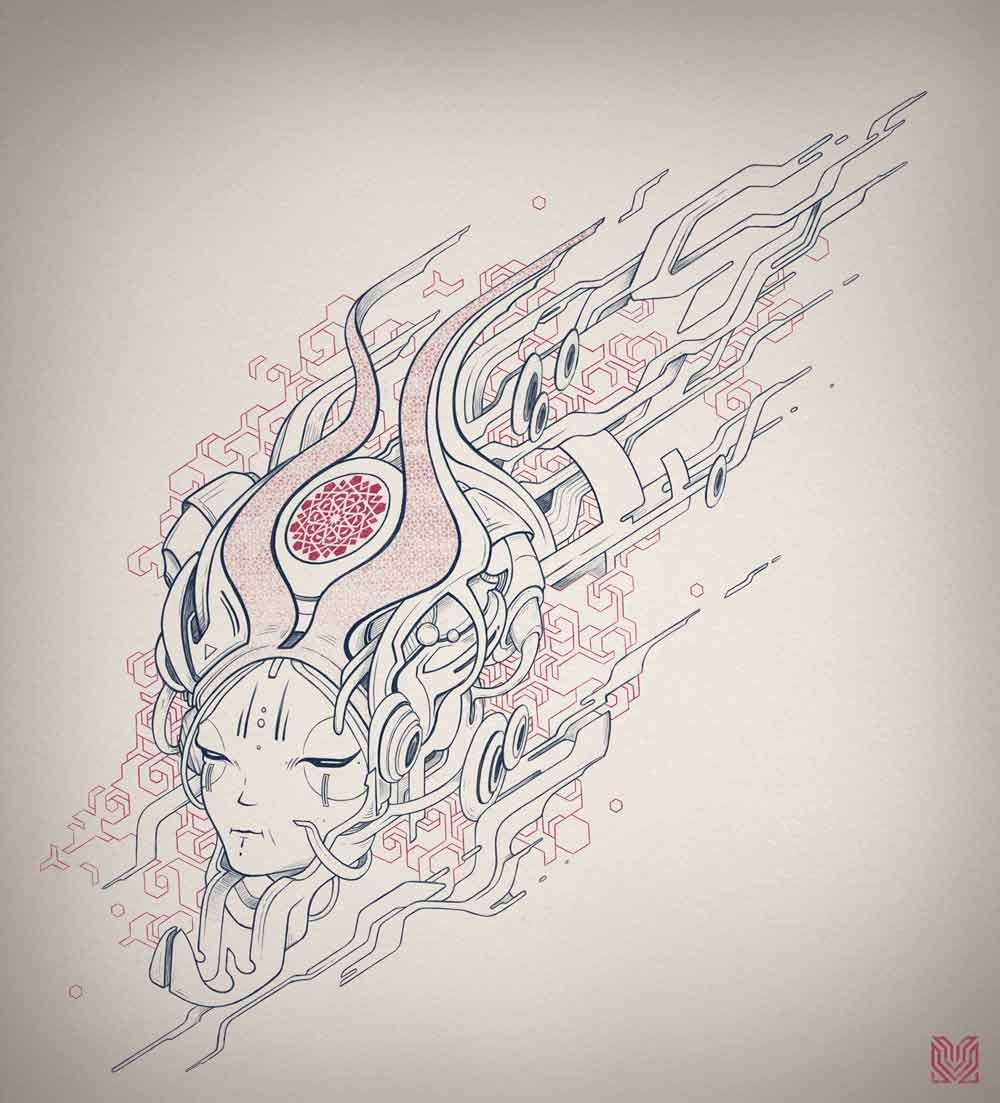 GeoGeisha 2018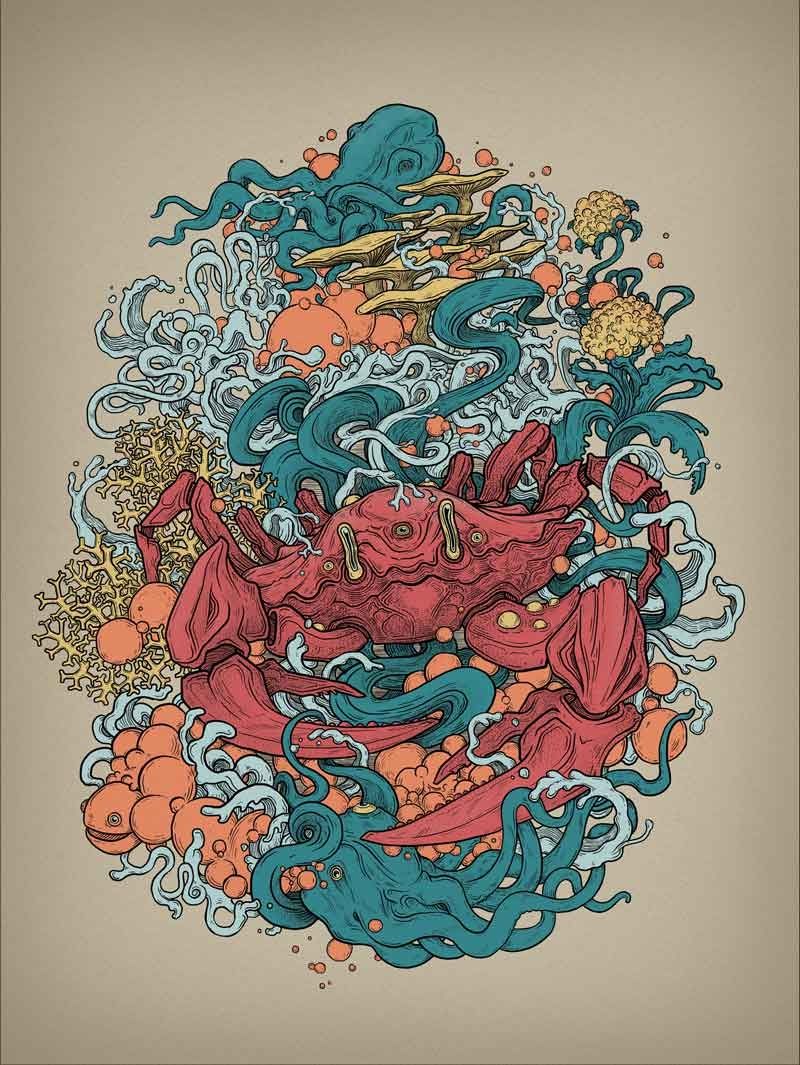 Glitch Beach Artwork 2017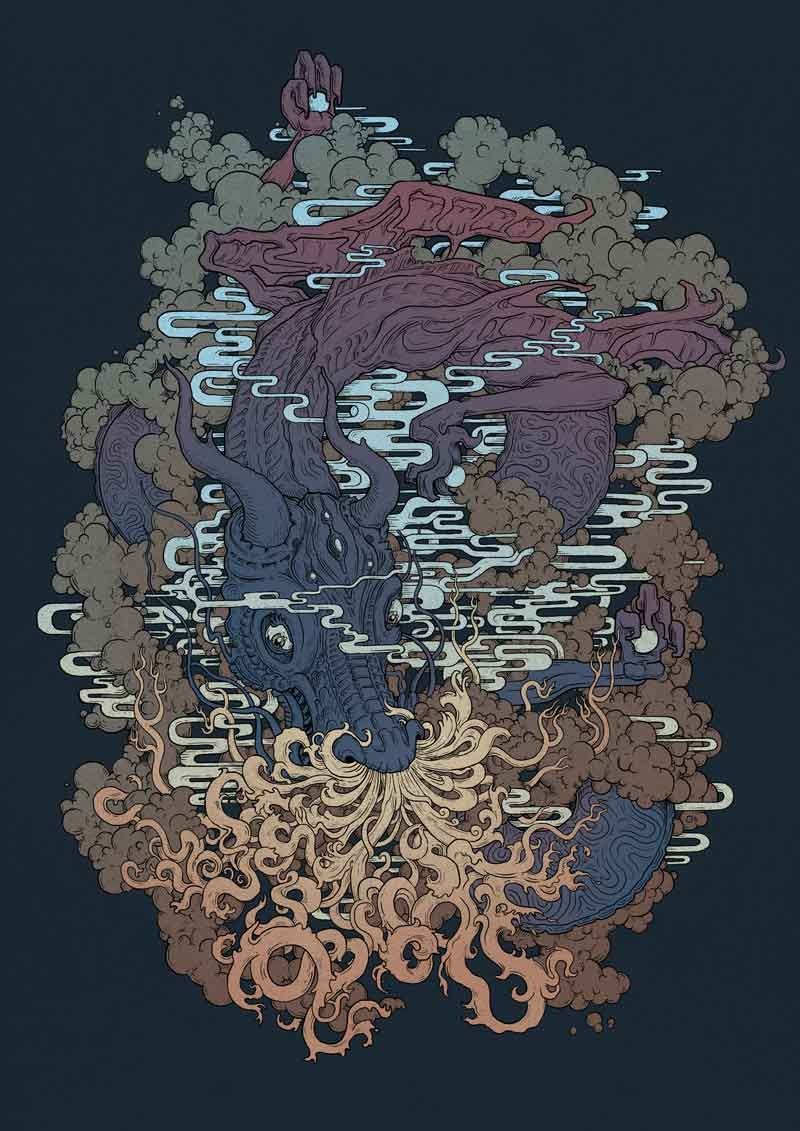 Dragon Tales 2018