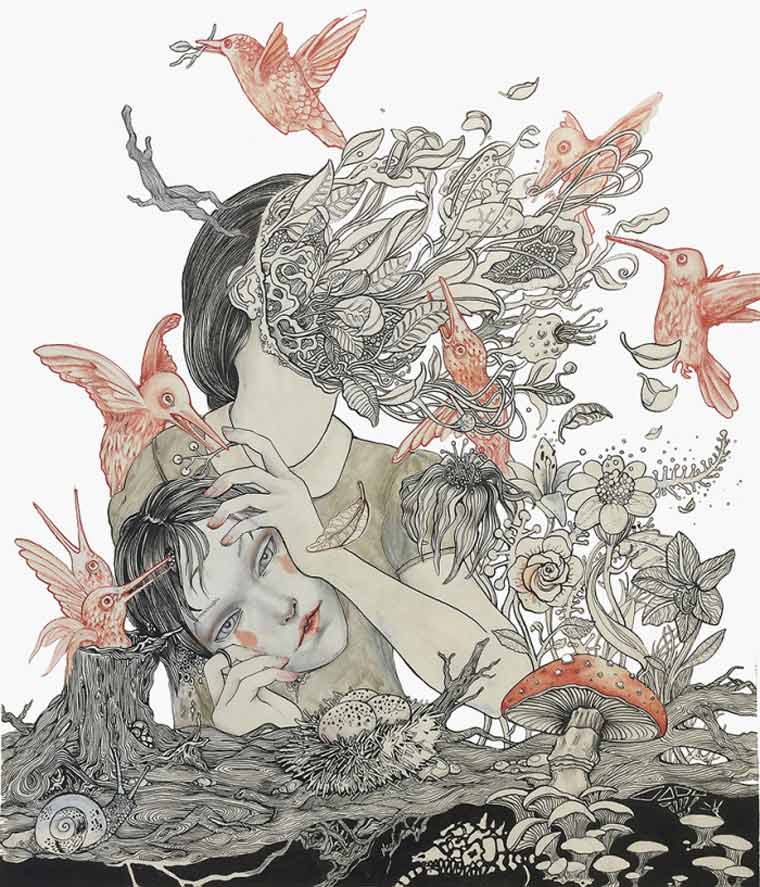 Self Exorcism - chinese ink, marker ink and aquarelles on paper - 2016
Dolce Paganne a.k.a Ceren Aksungur is an Istanbul origin artist based in Antwerp.
Artist focus in her surreal drawings on the "sinister" aspect that reside in the details of daily life.
- Tell us more about yourself - who is Dolce Paganne?
I am an artist born in Istanbul. I studied graphic design in Mimar Sinan Fine Arts University. After working in advertising agencies as an art director for a few years in the chaotic atmosphere of my hometown Istanbul which is a gigantesque metropol with a terrible traffic that blends perfectly Asian/Arabesque and European lifestyles, I decided to leave my job in order to focus to illustration and painting as a fulltime profession. For that reason I moved to Belgium and I finished my master studies at Royal Academy of Fine Arts Antwerp (2017) where I had enough time to turn my direction to my dream job. For me it was a huge challenge full of risks to leave a job that makes me earn regular money in the end of my twenties and jump to the huge and competitive ocean of art. Thanks to the great enthusiasm and pleasure I feel about drawing and hard work I succeeded to exhibit my personal works in notable galleries worldwide such as BOZAR Contemporary Art Museum and influencial online gallery WOWxWOW and also to work in delightful commission projects.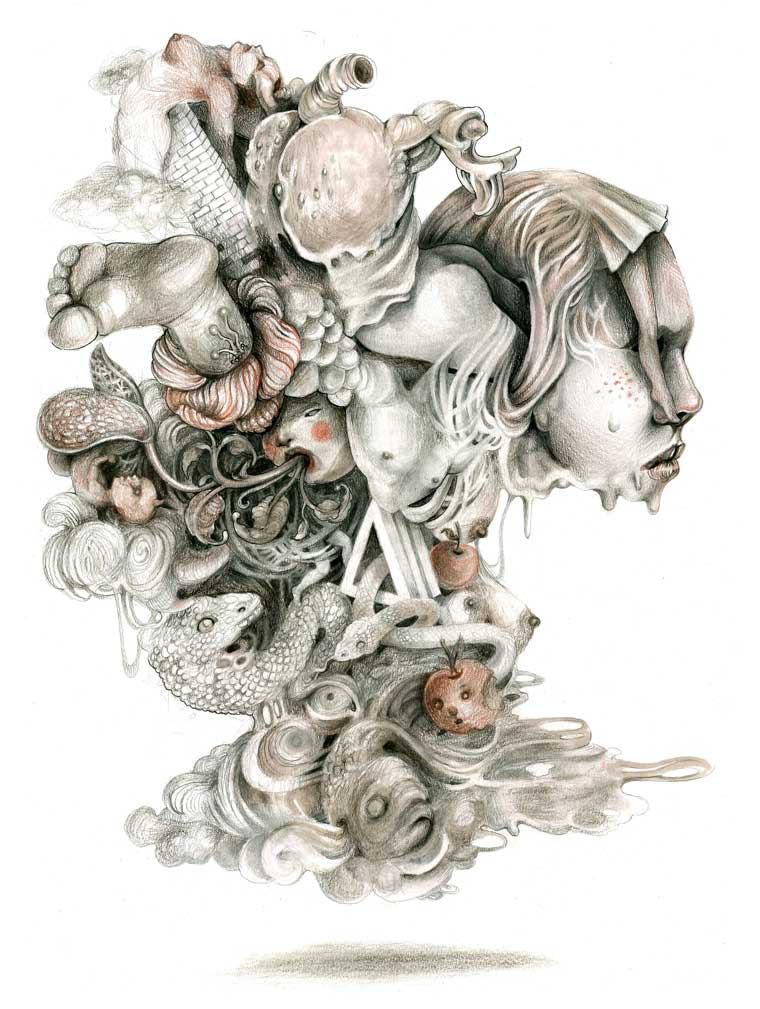 Fog I - Colored Pencils on Paper - 2018
- How did you get into art?
When I was so little, the vague memory I remember is that I was drawing and sculpting all day in my mom's and dad's atelier who are also sculpture artists. I was looking a lot to illustrations inside Heavy Metal issues I found at our library indeed.
- Who are your biggest influences?
Nobody particularly. But I have a weakness for asian horror/fantasy illustrators and comic book artists.
- Where do you find inspiration from?
Retro advertisings, horror stories, litterature, psychedelic music and wild nature especially inspire me a lot.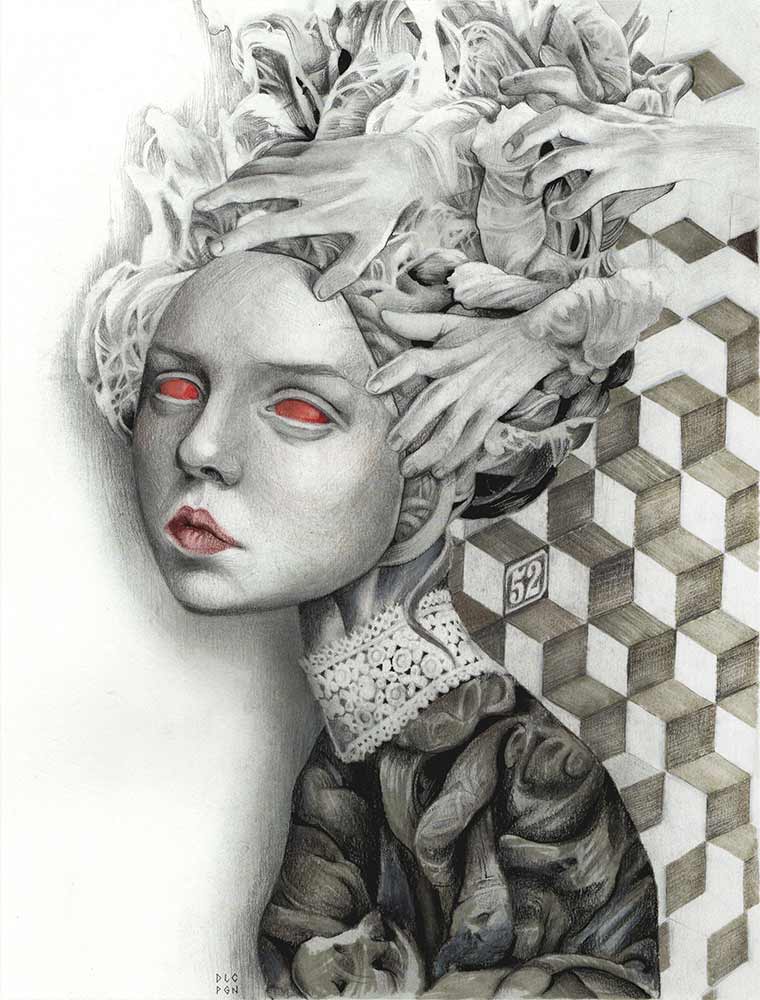 Virginia - Graphite and Markers on Paper - 2019
- How would you describe your work and the message of your art?
I don't work to give a particular message but maybe I can say that I just want to play with an aesthethic sense derived from a "nightmare". In my dark surreal drawings, horror awaits you usually in the most unexpected and sweet details like a fallen leaf or a kid's smile; my paintings can turn in any moment from a whimsical to a sinister atmosphere and take you suddenly inside a very wicked childhood tale. "A wicked tale" is a good word to describe my work for instance.
- Is there an artwork that you are most proud of? Why?
I am really proud of my master exhibiton project I realized in Antwerp-Belgium, which was based on creating a contemporary/updated version" of the Garden of Earthly Delights, the famous tryptich of Hieronymous Bosch. Because it was so difficult at the first times to analyze such a huge painting and trying to reach that medieval master Bosch's perception level made me level up in my own artistic experience.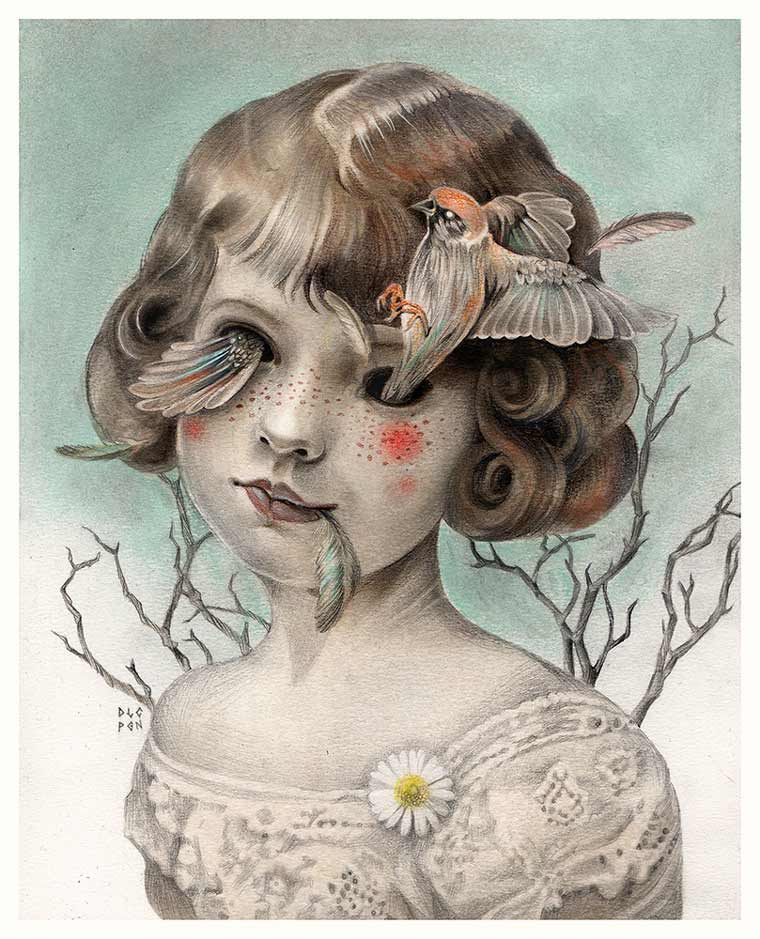 Blossom - Graphite and Pastels on Paper - 2019
- What are your plans for the future?
Creating bigger size painting, as large as a mural.
- Do you have some hobbies?
I have no time for a particular hobby except some regular sports like running and cycling. Unless if you count following musical and cultural events as a hobby? :)
- Is there any advice that you would like to give to your fellow upcoming artists?
Continue hard work if you do this job with love and enthusiasm. If not, it is better to quit it immediately.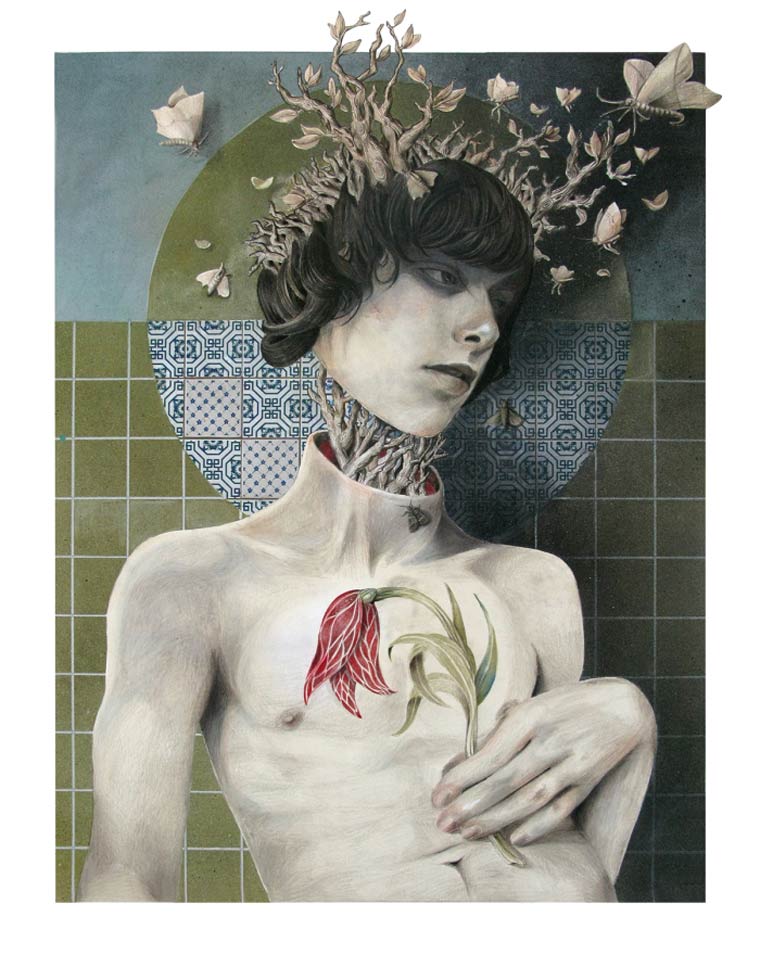 Antelope - aquarelles, ink, spray and sticker on paper - 2016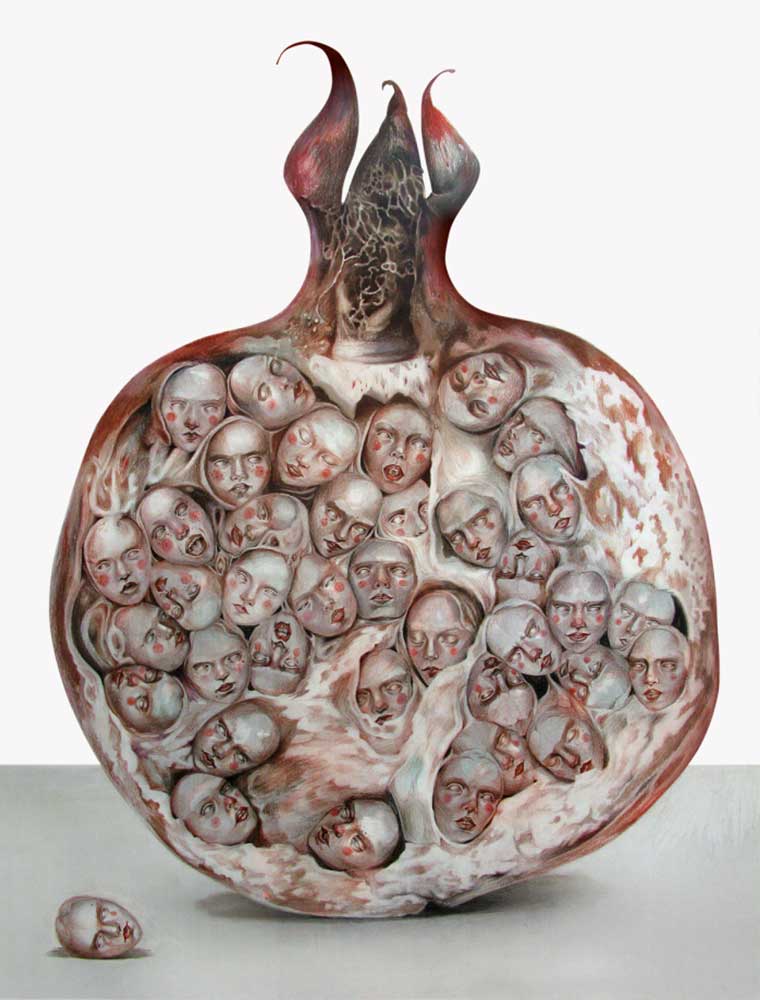 Pomegrenade - Colored Pencils, Acrylics on Paper - 2018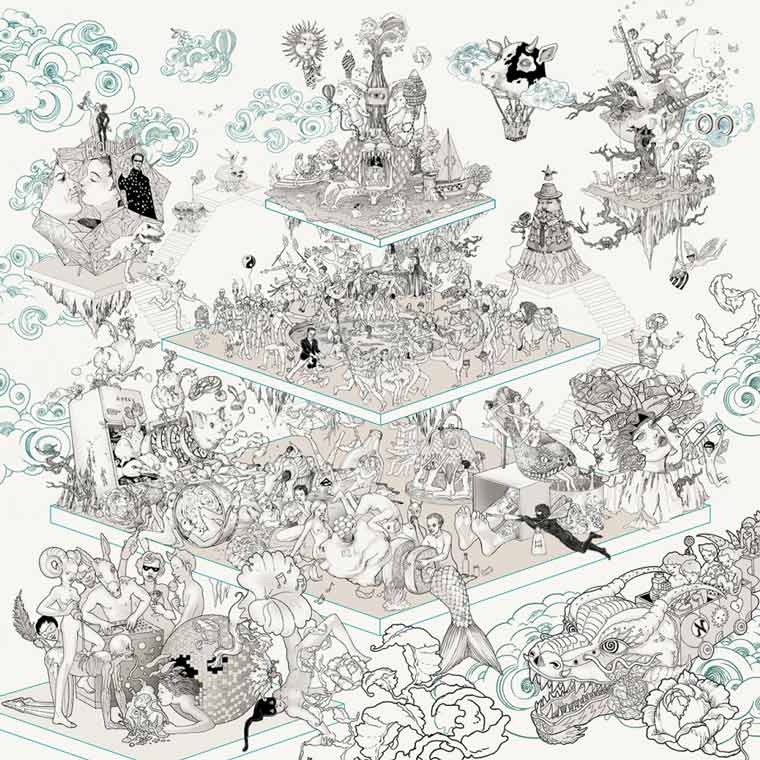 Paradise Inc. - ink and digital - 2017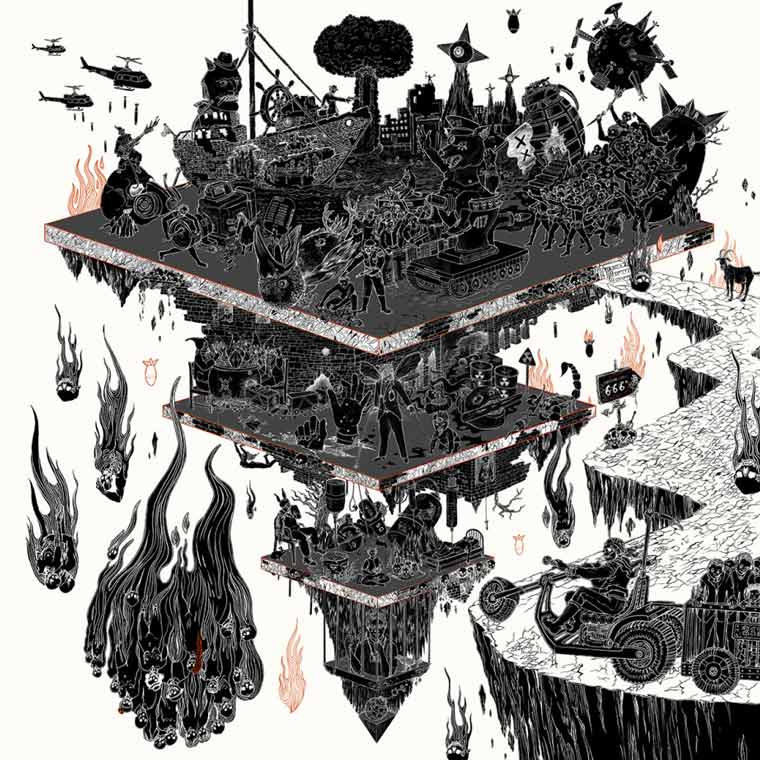 Inferno Corps. - ink and digital - 2017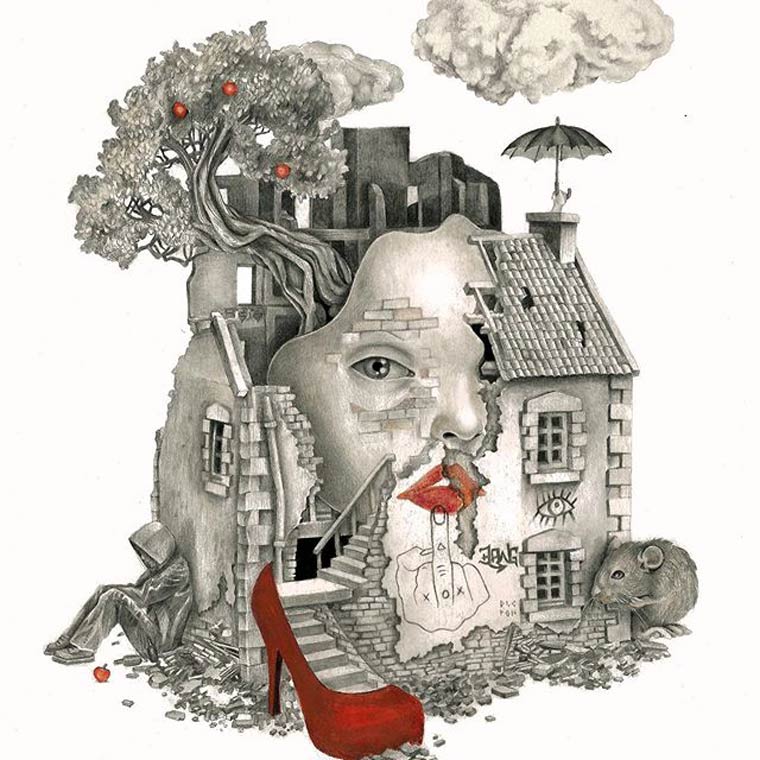 Graphite and Colored Pencils on Paper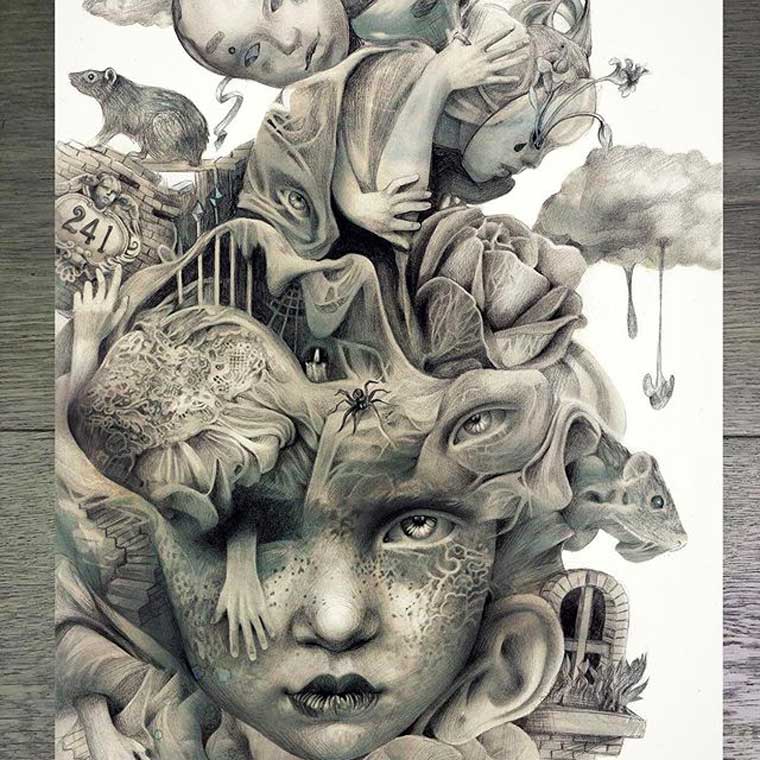 Fog III - Markers and Graphite on Paper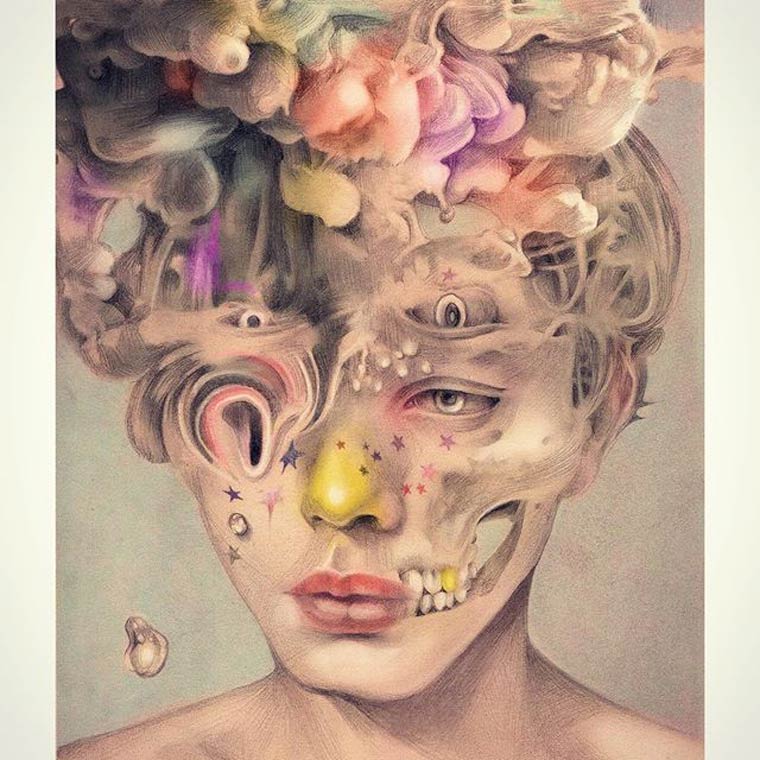 Soft Pastels, Markers and Graphite on Paper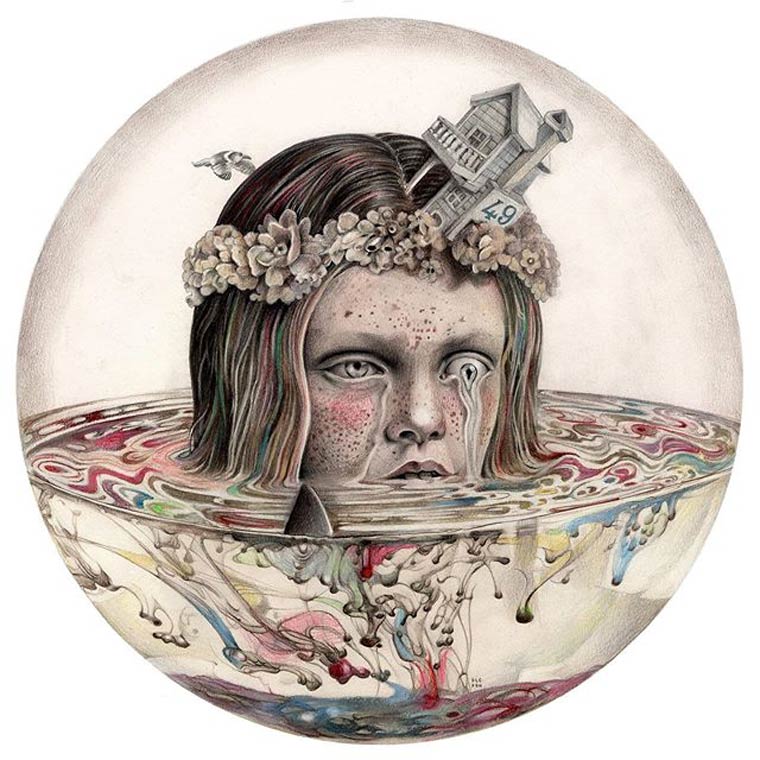 Sunken Princess - Colored Pencils and Markers on Paper - 2019
Dolce's website: dolcepaganne.com
Instagram: @dolce_paganne
Facebook: @dolcepaganne