Interview with Autumn Skye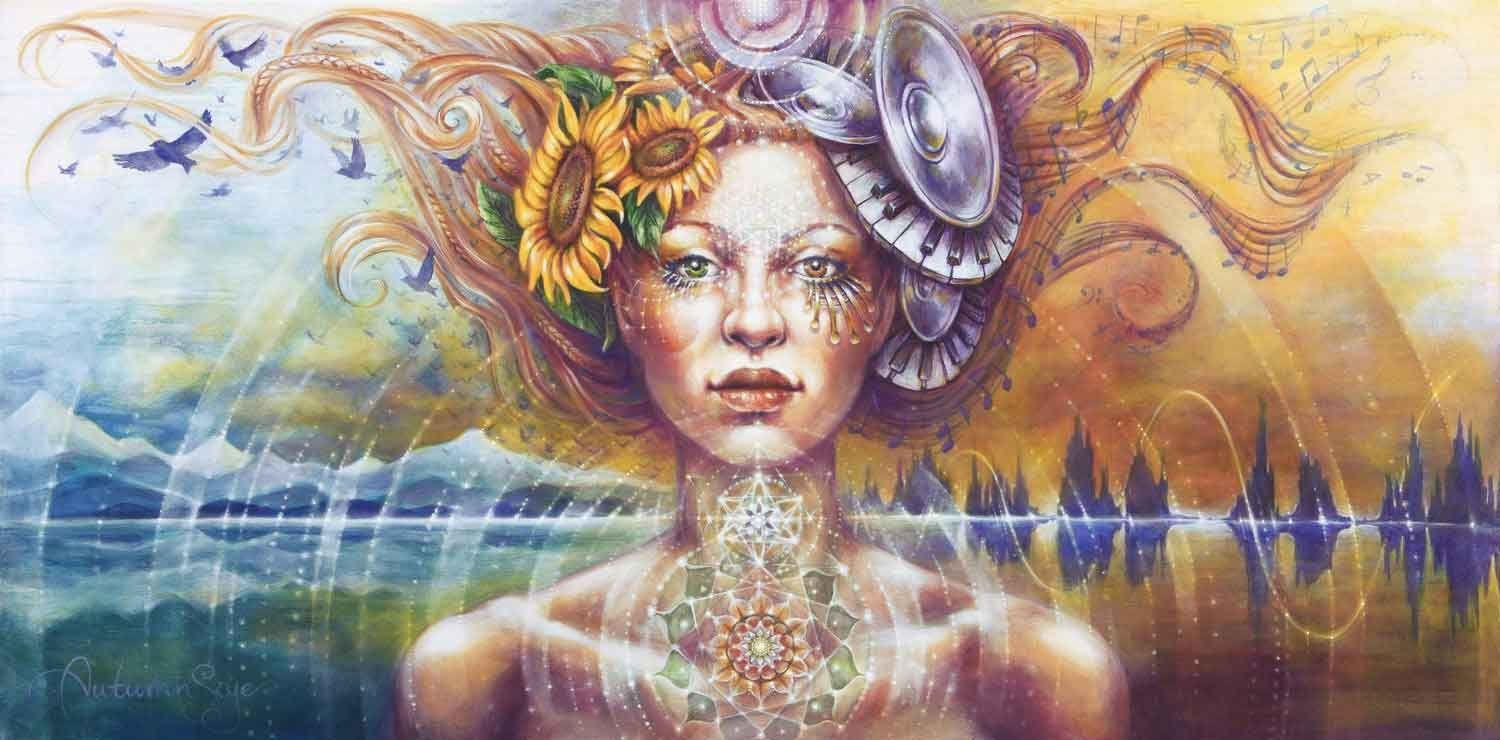 Born in Nova Scotia, Canadian artist Autumn Skye Morrison is a visionary painter who is well known for her live painting performance at festivals around the world—such as Rainbow Serpent Festival in Australia, Envision Festival in Costa Rica, Boom Festival in Portugal, Unifier Festival in Connecticut, Bali Spirit Festival in Indonesia, and Beloved Festival in Oregon, amongst many others. Autumn Skye's beautiful paintings—of sensuous female forms, mystical illuminations, earth goddesses, spiritual rebirth, and connections with nature—have appeared in many galleries and shows, including the Wood's Showcase, Space Gallery, and Beaumont Studios in British Columbia, Temple of Visions in Los Angeles, the Pulse Gallery in San Diego, Moksha Arts Fair in Miami, and the Harmonic Temple in Queensland, Australia.
Autumn Skye spent her youth moving between "the majesty of the Rocky Mountains with her father, and the lush coastal rainforests of Canada with her mother." She has been painting "since she could hold a brush," developing a "deep wonder for nature and the world" around her. Morrison currently lives and paints in her home north of the Powell River, on the Sunshine Coast of British Columbia. In her studio, she "overlooks a sweeping expanse of ocean, islands, mountains, and sky." Morrison considers herself "among the blessed of the blessed."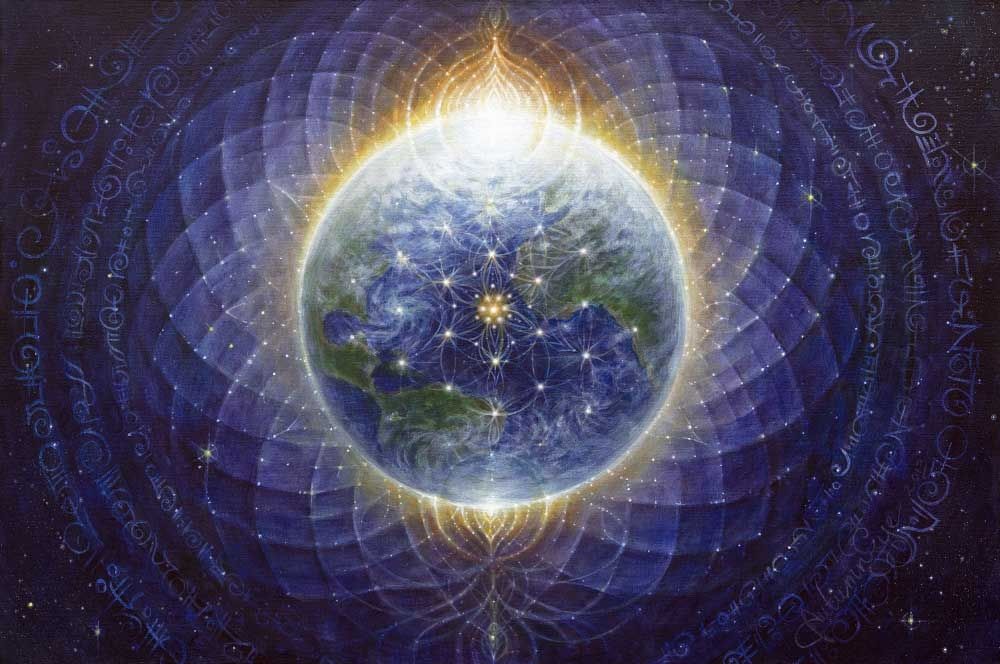 "Healing"
- How did you first get into art?
I can't really pinpoint what first compelled me to begin making art, other than a cellular and cosmic urge. My mom says that before I could talk or walk I was making pictures, and some of my earliest memories are of drawing. For as long as I can remember I have had a deep mission to create and I was blessed with total support of my artistic exploration while growing up. There was never a doubt of what I would do with my life, and even before I knew the concept of "artist" I feel that I knew who I was and what I was here to do.
- Have you ever had a psychedelic or mystical experience?
Psychedelics and entheogenic medicines have never been part of my creative process, as I find that painting itself is a mystical and psychedelic experience. The creation of my paintings is like a waking dream, a dance with inspiration and color, allowing the imagery to unveil itself to me as I journey through the piece. I am a witness. By mentally stepping out of the way, yet staying present consciously and spiritually, I am filled with wonder and delight at each brushstroke. Art making is my greatest teacher and metaphor for the dance of life. When I trust and relax into this amazing odyssy, I am gifted and guided in profound ways.
Each artist's tool or vehicle may be different in how we find that flow of spiritual inspiration; through meditation, dance, shamanic journeys, etc; but the language of light is what we have in common. We are following our unique pilgrimage, and it is leading us ever on in the quest for beauty and truth.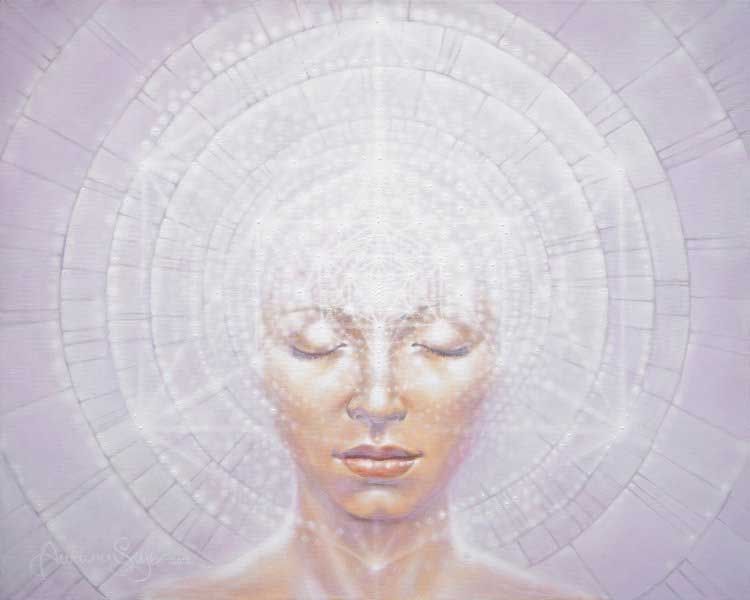 "Akasha"
- How would you describe your creative process?
I usually begin each piece with only a loose idea, a seed of a concept, or a few fragmented elements. With such an open starting point, the possibilities are boundless of where the piece will take me. Sometimes it is a little clearer when I begin, and there are only slight surprises as it develops; other times I think I have it "figured out" and suddenly it will shift and flow in a totally different direction. Other times I just begin by getting splashy with colors and energetic brushstrokes and the imagery gradually comes clear.
As a painting develops and evolves, often animals, objects, elements, or symbols come to mind intuitively. I have learned to trust these inspirations, and most often they end up fitting perfectly into the composition and concept of the piece. That being said, I also try not to cling to what is already on the canvas, no matter how much time I have dedicated, or how my mind may insist it is too precious to release. Often will spend many hours working on something, only to then suddenly paint over much of it or realize I need to change it into something else. Only when I am able to step back from the painting after it is complete, am I able to witness it from a fresh perspective, and see that everything is in it's perfect place and it all "makes sense." The piece tells a story, far beyond what I consciously imagined it ever would. Each painting truly is a journey, and it never ceases to amaze and delight me.
- What's the message of your art?
The social message I aim to carry in my artwork is to honor life, to celebrate this incredible journey, to place each footstep on the Earth in gratitude.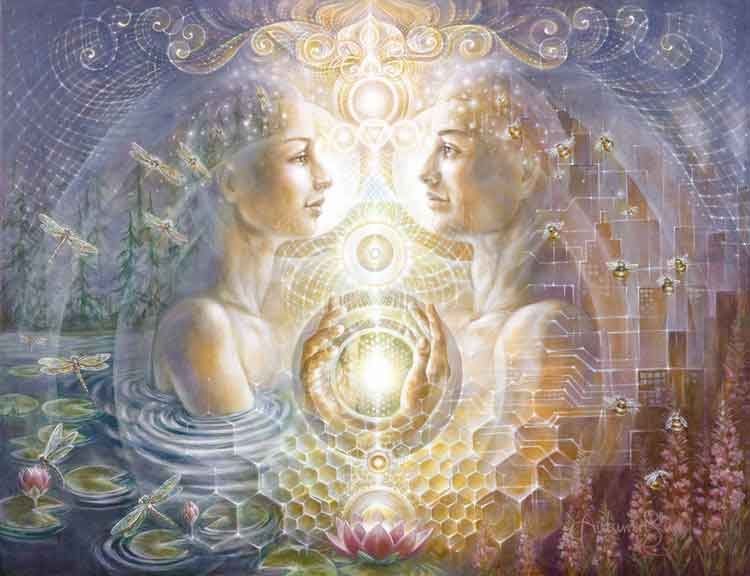 "Beloved"
- What do you teach at your workshops?
Over the past few years, I have had the honor and delight of teaching my "Soul Portraits Painting Retreat" in incredible locations around the globe: Costa Rica, Hawaii, Bali, and British Columbia.
The experience has been incredibly deep and enriching, and has taught me so much. It's such an precious responsibility to support and guide others in their creative path, and participants always surprise and amaze themselves at what they are capable of.
Through attentive art instruction, and step-by-step guidance, each painter explores the process of creating their own "Soul Portrait", which is rooted in the tradition of a self portrait, then embellished by symbolism and meaning to honour their soul's journey. I give equal emphasis to developing skilled technique, and trusting creative intuition.
- What is the difference between painting in the studio and painting live at festivals?
There is a sublime peacefulness in painting alone in the studio, however there is also a extraordinary and inspiring experience available when you leave your studio and bring the creation process out into the public. Over many years of live painting, I have shared at festivals, exhibitions, conventions, and events around the world. Beginning with a blank white canvas, together we witness a painting blossom, shift, and come to life. It is influenced by the music and the lighting, by the crowd and the conversations around me. There is something very electrifying about the vulnerability of exposing my creative process to an unknown number of onlookers behind me. They see every brushstroke, every mistake, every waver in my confidence, and every triumphant resolution. They are right there with me on the journey.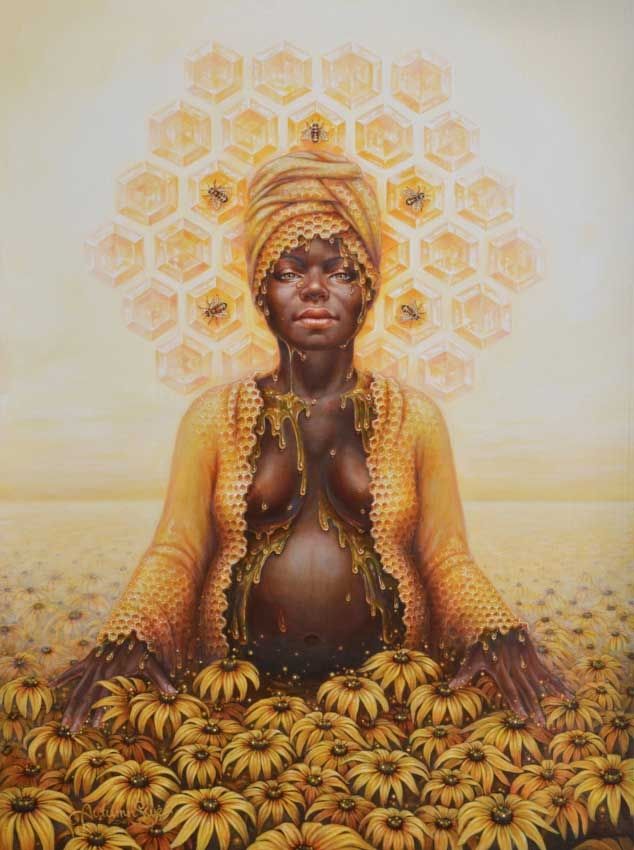 "Plenty"
- Is there any advice that you would like to give to your fellow upcoming artists?
Explore the world, go to museums and galleries, and study the works of the Old Masters. Take your sketchbook with you, draw, take notes, and notice what it is about certain pieces that attracts or repels you. Be curious and ask questions. And then… let it all go! Experiment! Break the "rules," play, and take risks. Remember that every artist is as unique as every viewer. Art is personal, and every aspect of the creation process, as well as every perspective of every viewer thereafter will be unparalleled. In every moment of every day we are absorbing inspiration, from the light reflecting on a puddle, to the hair falling across the friends forehead, to a garbage bag being tossed in the wind. Inspiration is everywhere, and we are constantly learning to see in new ways. These are the subtle ingredients in our art making.
I also very highly recommend attending live figure drawing, as often as possible. There is really no better practice for any artist in any medium, as this builds hand/eye coordination, broadens our understanding of form, light/shadow, line/movement, proportion and anatomy, and our own human bodies. Otherwise, sketch from life: a bottle, a tree, a shoe, a crumpled napkin, or your own hand. Sketch often, and try to draw what you see, not what you think is there. Then, when practiced, drawing from the imagination becomes more convincing, grounded, and powerful. (Even many abstract painters have a long history of realism painting.)
Also, it is so important to actually use high quality tools and supplies. Of the three main aspects, paints, brushes, and surfaces; paints are the most important to invest in quality. Honestly, you can paint on a shirt or a rock if you need to, and though expensive new paintbrushes are lovely to work with, even your finger or a stick can do the trick if you have no other tool. However, if you are using cheap pigments (paint colours) they will only turn to "mud" when you attempt to mix colors, and often will fade over time, or be susceptible to moisture damage. Investing in quality tools and supplies is like the difference between learning to play an instrument on a toy or on a professionally crafted instrument. It is the difference between giving up or continuing.
Anyhow, besides all that, just have fun; create art for you, first and foremost, and for the healing of our world.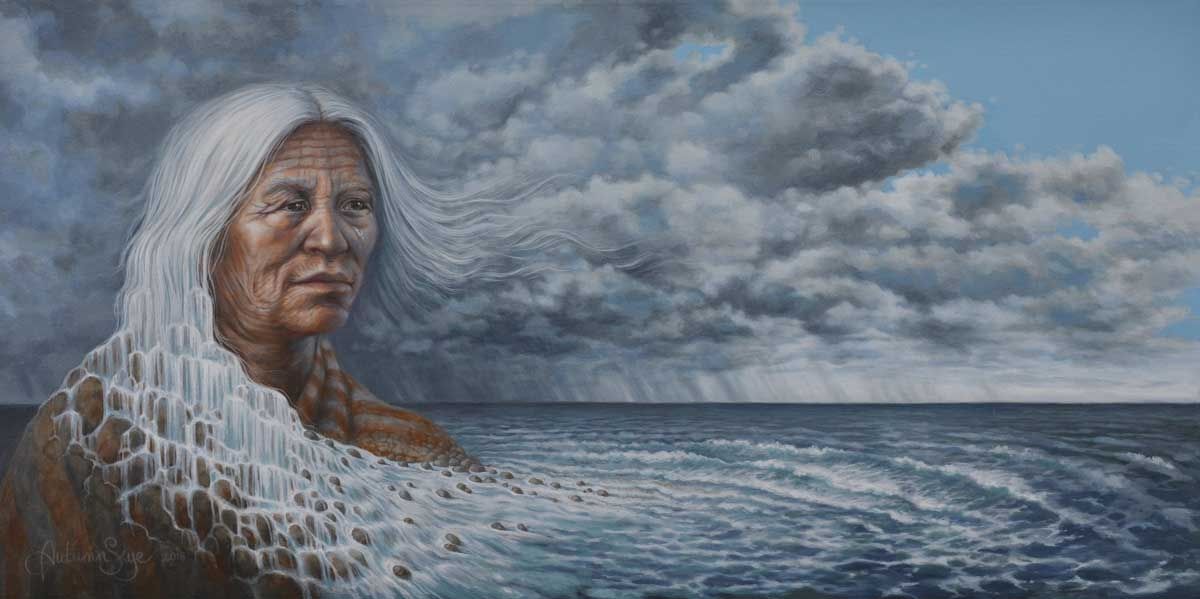 "Eternal Waters"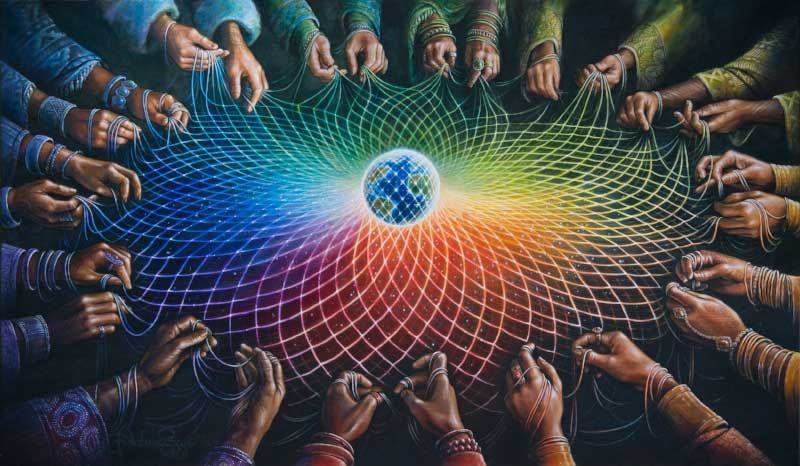 "Light Work"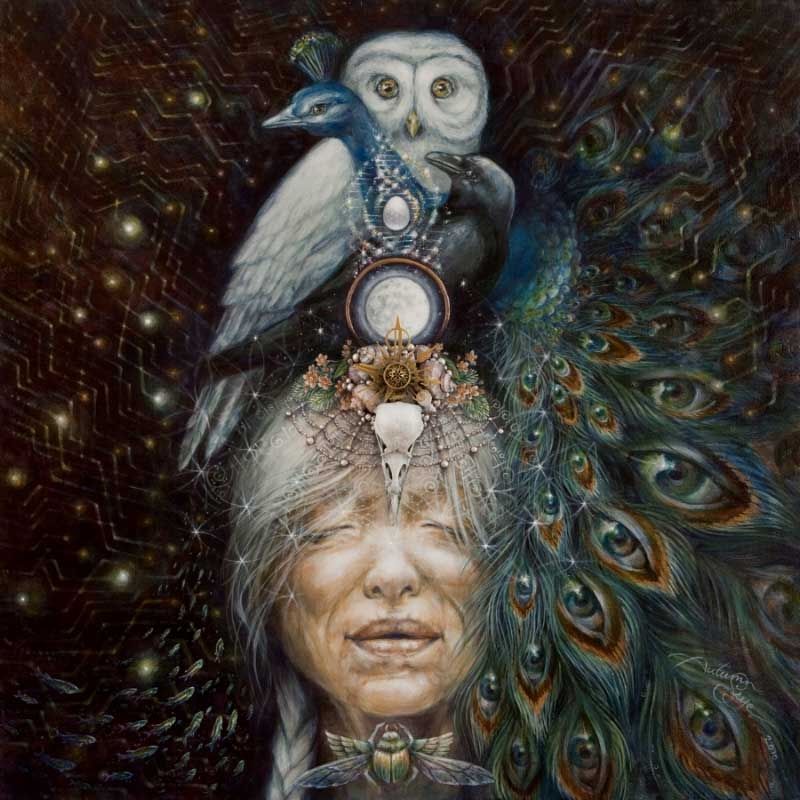 "Timeless Keepers"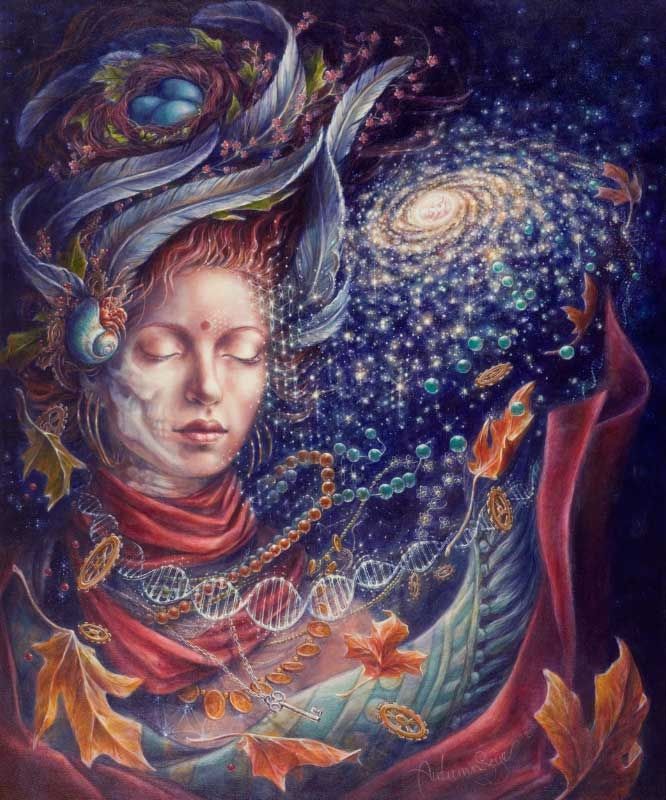 "Remembering Eternity"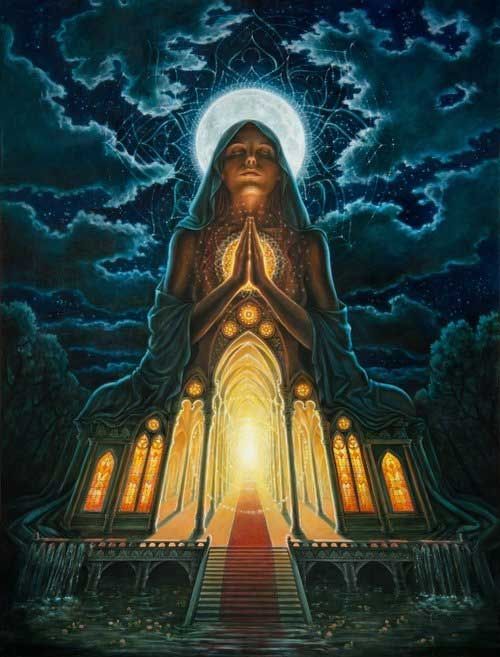 "My Body, My Temple"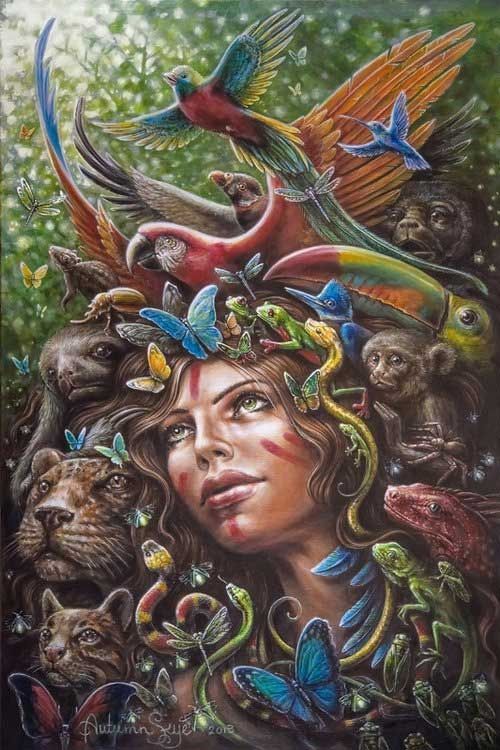 "Pura Vida"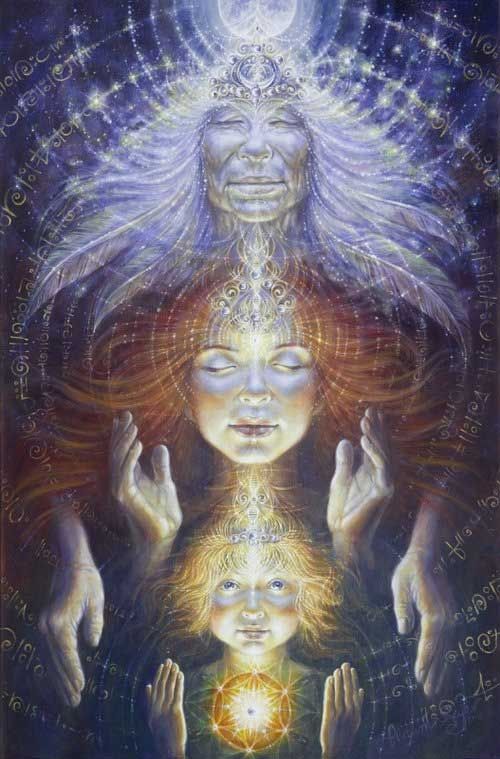 "Wisdom Of The Ages"
Autumn's website: autumnskyeart.com