Visionary Art - Luis Tamani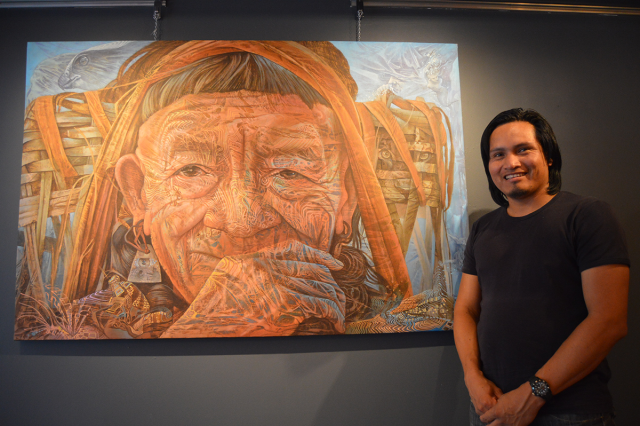 Luis Tamani is an artist from the Amazonian rainforest of Peru. Born in 1983, he grew up on the banks of the Ucayali River in Pucallpa. His imagination was fed by landscapes full of rivers, trees, lianas, animals, birds and the verdant lushness of the rainforest.
He studied Art at the Eduardo Meza Saravia Escuela Superior de Formación Artística located in his native city of Pucallpa. The founder of the school, Sr. Meza was one of the great proponents of neoamazónico, figurative, surreal and shamanic styles of painting. During five years of attendance, Luis received both rigorous academic training and training in the techniques of the master after whom the school is named, including synthesizing reality through metaphor and symbols on the canvas. After graduating, Luis painted abstracts, blending texture and shape on the canvas.
After experiencing sacred medicine plants, Luis began painting the ceremonial visions he experienced, resulting in paintings in a magical style. Today, his art represents and speaks to the fusion of human beings and the vegetal and animal kingdoms. He is continually astonished by the deep relationship that human beings can develop with plants and animals; what makes men and women unique beings; and how we can be Medicine Men and Women.
Luis Tamani first started exhibiting his art in the city of Iquitos in the Loreto region of Peru. He has since exhibited his work across Europe and is emerging world wide as a highly regarded visionary artist. His art is on display across Europe, the United States, South America and the world wide web. His art was recently accepted to be featured in CoSM, the journal of visionary culture edited by renowned visionary artists Alex and Allyson Grey.
Luis presents, through his paintings, his vision of life: We all come from the One and we are all returning to the One.
Visit Luis on Facebook.
Below is part of his gallery. Enjoy!