Summer Festivals: Ozora, Lost Theory and Modem
As we are fans of psychedelic music & culture, we are staying connected & tune to this amazing genre, we are very excited to participate this year at the 3 psychedelic festivals that take place near us.
Ozora Festival, Lost Theory Festival and Modem Festival.
We consider them more than festivals due to the verity of art, music, workshops, healers, performances & the way that everybody supports the community, make it special bond that is created among people who participate.
If you are going to one of these festivals, please come and say "Hello" to our artistic shop. You can see our brand, "Sol-Seed of Life" and our beautiful t-shirts, tops, bags & more.
First Festival is Ozora Festival, https://ozorafestival.eu 3-9 August, OZORA, Hungary.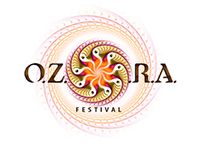 "Get into it! Find your patch, make friends with your new neighbors, tuck the lineup into your back pocket and go explore a little. We want you to enjoy the Festival as much as possible, so we've put together a wealth of advice for you. The most important is: Have fun. Feel free, open your minds and hearts and dance till you can't trance anymore… (that's a lot of trancing!)
Please look out for each other. With such a large gathering it's vital to treat everyone with respect and help the ones in need. If you see someone looking a bit cold and lost, please lend them a smile and a blanket and help them find their friends. One of the reasons we all love this scene is that we are like a big international family, so let's always remember to act like one."https://ozorafestival.eu/info/onfestivalgrounds/
Second one is Lost Theory Festival, https://www.losttheoryfestival.com , 12-17 august, CROATIA, DERINGAJ.

A lot of things happen here: Tripoteca psychedelic film and art festival,For Lost Theory, Tripoteca has prepared a best-of selection of its current edition, that will be split into two main themes: "Meta-Fun" (a roller-coaster of astral humor) and "Introspective Journey" (seriously insightful gems) filled with animated short films ranging from 25 countries.
Check out what electronic madness this year's edition of Lost Theory will relentlesly unleash on your bodies, spirits & minds.
Shrine On, Shrine On will decorate the Temple Of Consciousness. His creations have a pronounced natural feel and his shrines (little temples) are what would have happened if Jules Verne, Salvador Dali & Antoni Gaúdi would have ever worked together on a bohemian building project.
" We will return to the beautiful Croatian outback that nurtured the homely spirit of the Lost Theory Festival over the last fourth summers"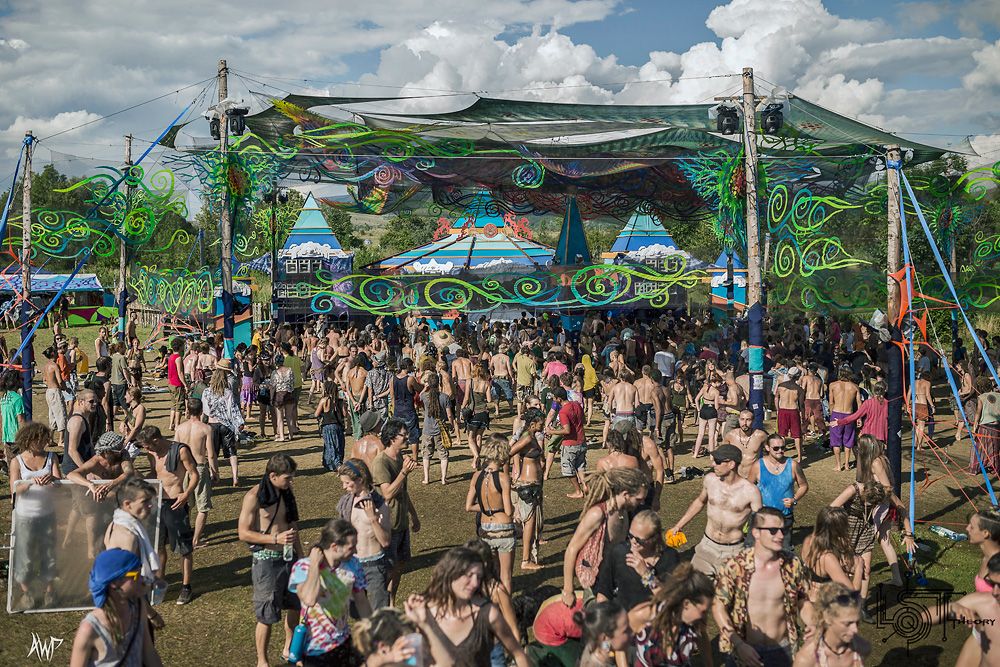 Third is Modem Festival, https://www.modemfestival.com 19-24 august, PRIMISLJE, CROATIA
" We still believe we are blessed with one of the most beautiful locations we could even ask for, We want to make your stay with us as comfortable and memorable as possible, while still maintaining that raw natural feeling of being out in Nature, enjoying the forest, the river, the lake.
MODEM 2015 will be an extraordinary edition because we have a special reason to celebrate: we will be hosting the official 15 year anniversary of PARVATI RECORDS! Without going into too much detail now, we can promise a full-blown Parvati experience, along with a whole other range of top quality underground psychedelic artists from around the world;
just the reason MODEM has become known and loved for." https://www.modemfestival.com/about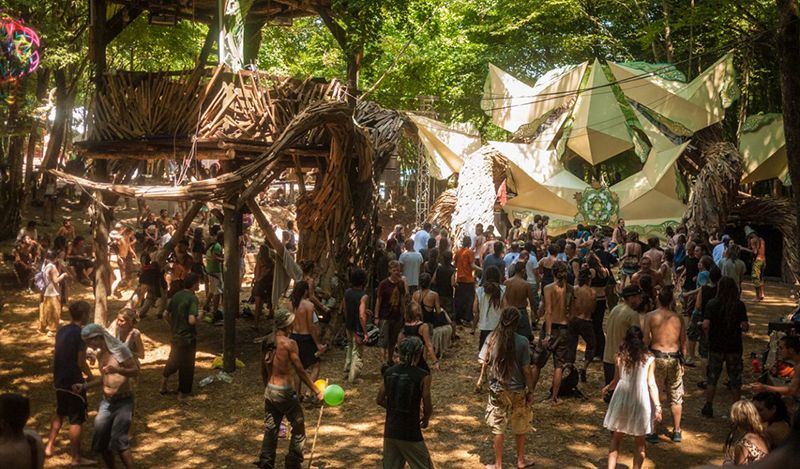 Here is a picture with our Artistic shop at Boom-Festival 2014!