The Do LaB is a Los Angeles based company specializing in interactive environments, event production and creative lighting design all in service of its highest mission: creating experience as art form. Taking an organic approach to everything they design and create, the Do LaB team strives to bring their visions to life with natural materials, found objects and sustainable resources.thedolab.com
The Do LaB's mission is to craft experience as art and bring communities together. The Do LaB is well known for creating unique art installations/stages and curating cutting edge acts at Coachella in addition to producing Central California's Lightning in a Bottle Music and Arts Festival. The Do Lab's work has also been showcased at Virgin Music Festival, Global Gathering, Portugal's Boom Festival and many more.
Check out some of Do LaB's various structure creations from the past!
GALAPAGOS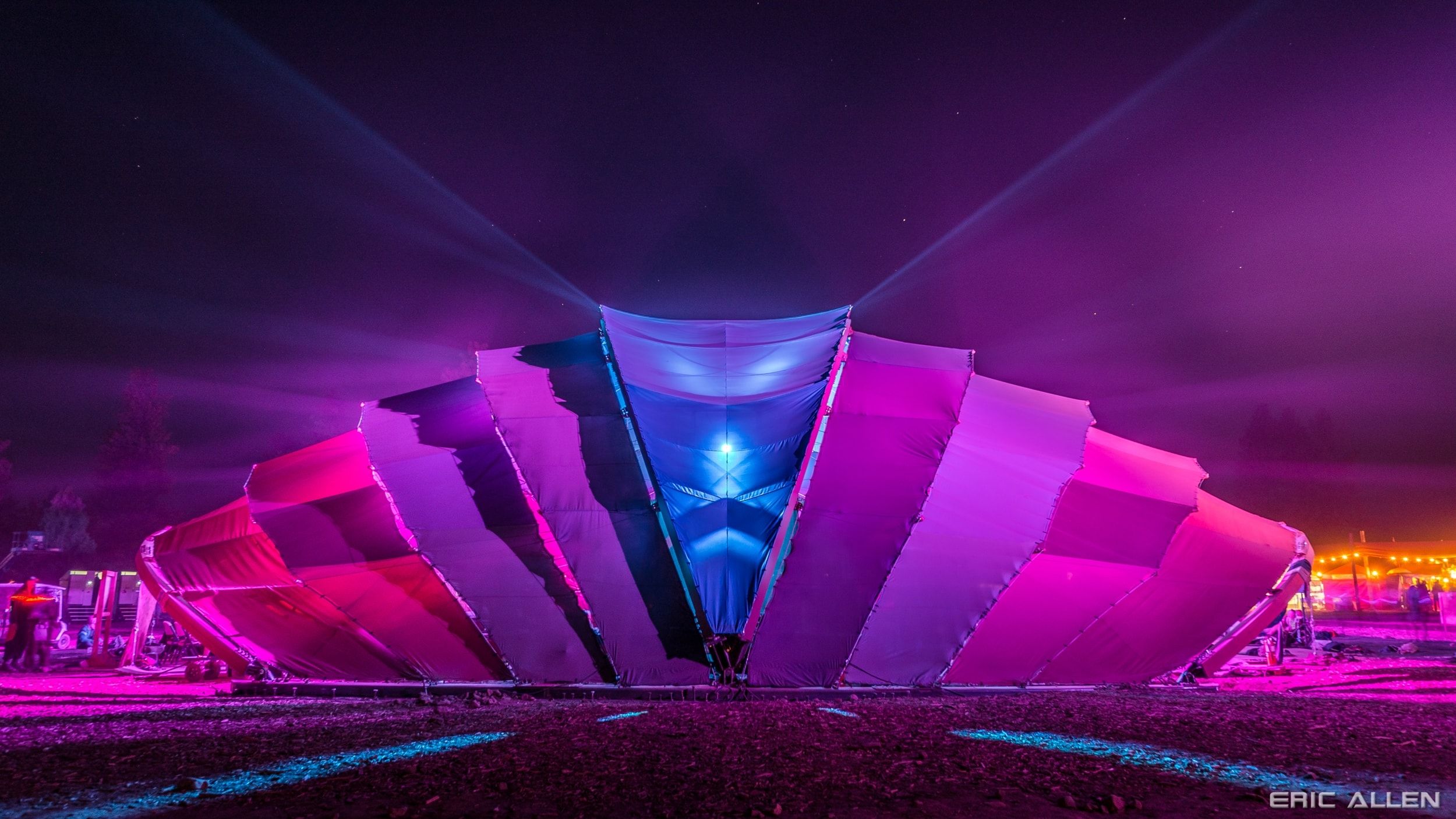 Inspired by the signature Galapagos island tortoises, this vibrantly tailored structure made its debut at the Oregon Eclipse festival as the largest yoga space.
LILIKOI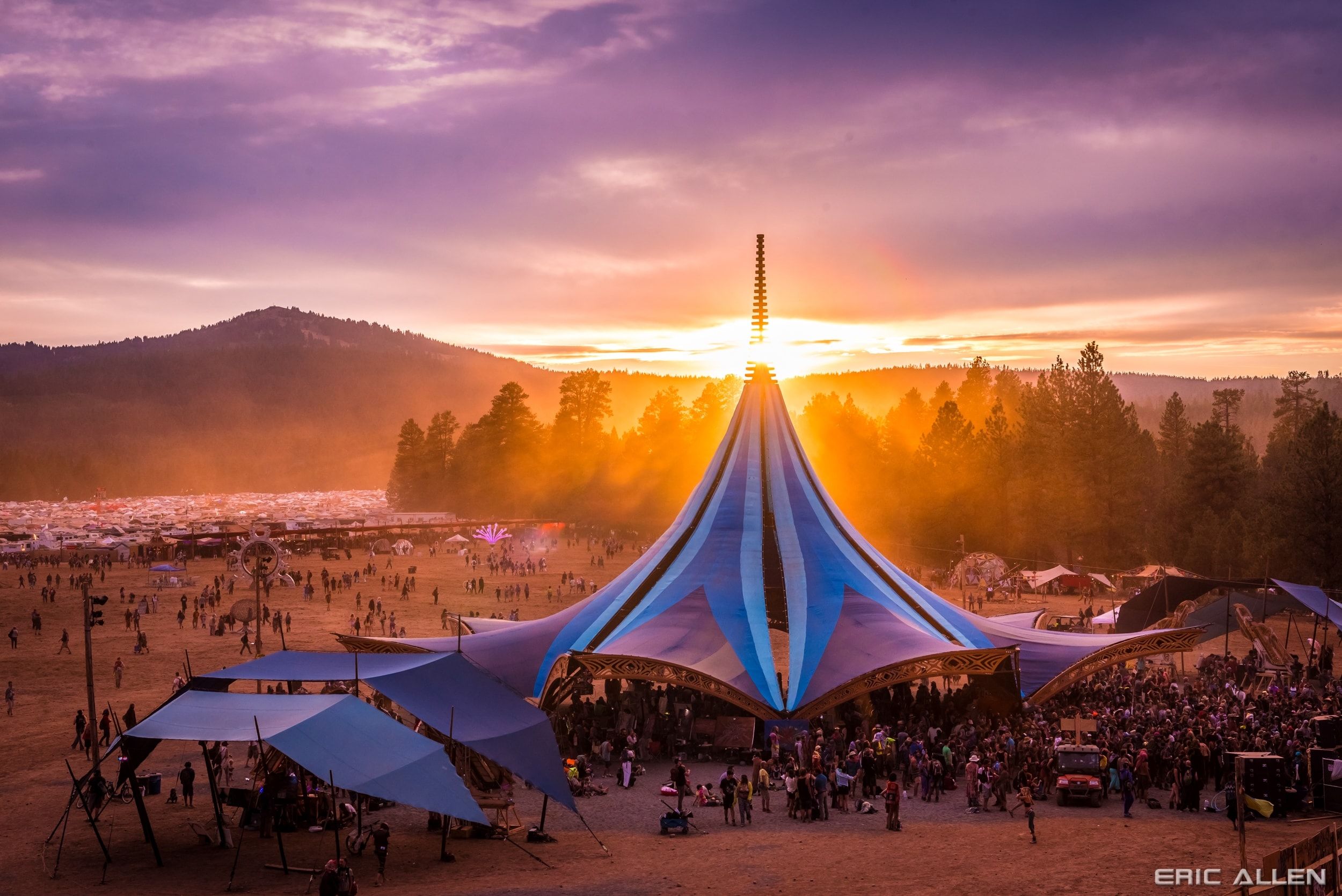 Towering at over 76-feet, Lilikoi is one of our tallest and most intimate structures to date. Like many of Do LaB's other structures, Lilikoi is inspired by wild flora imbued with blue hues to set a cool tone from within.
DANCE TEMPLE @ PORTUGAL'S BOOM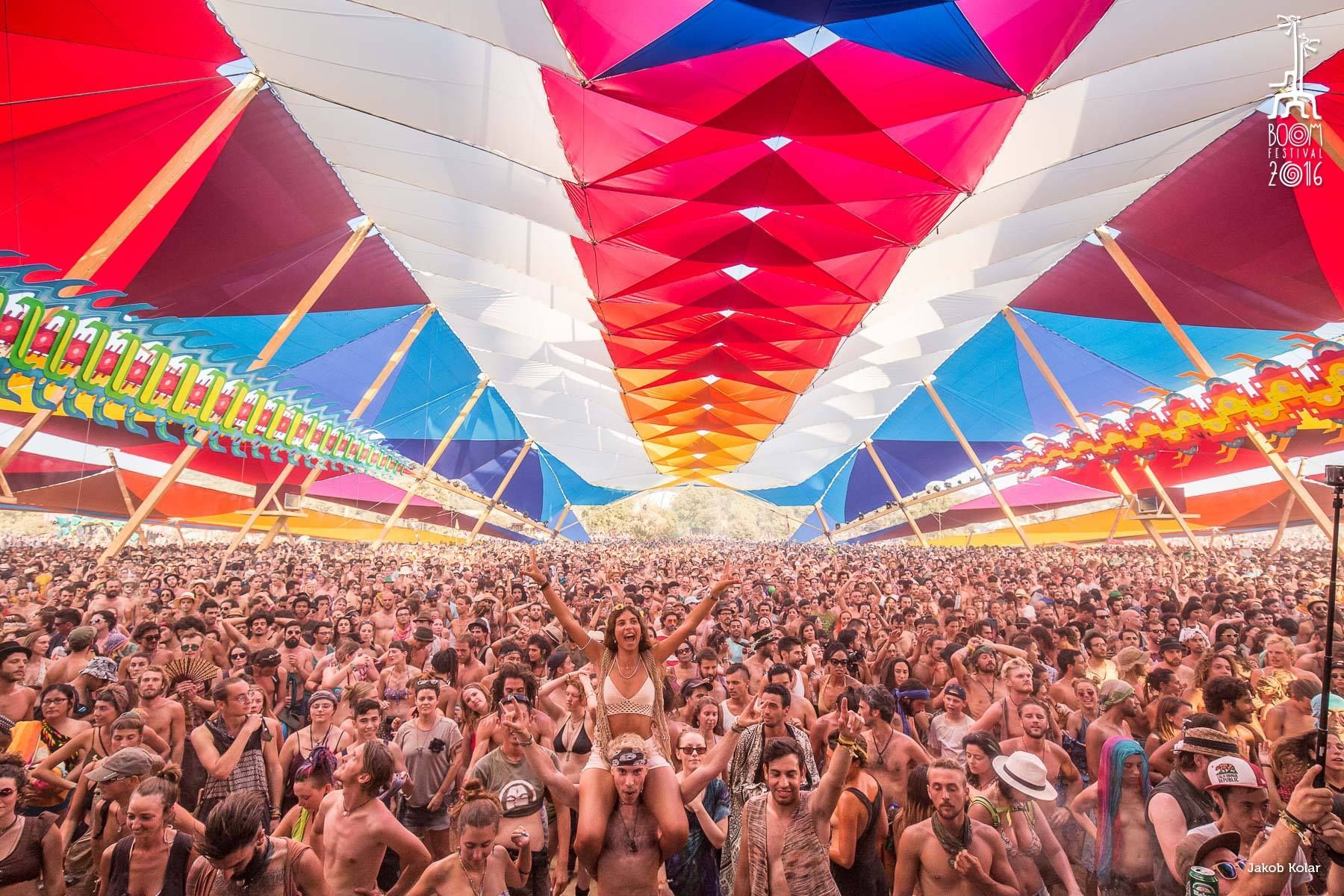 Our largest structure yet, it served as the festival's main dance floor where patrons dance day and night for 10 days. The large canopy draping above the dance floor helped keep attendees cool from the blazing summer sun.
DRAGONFLY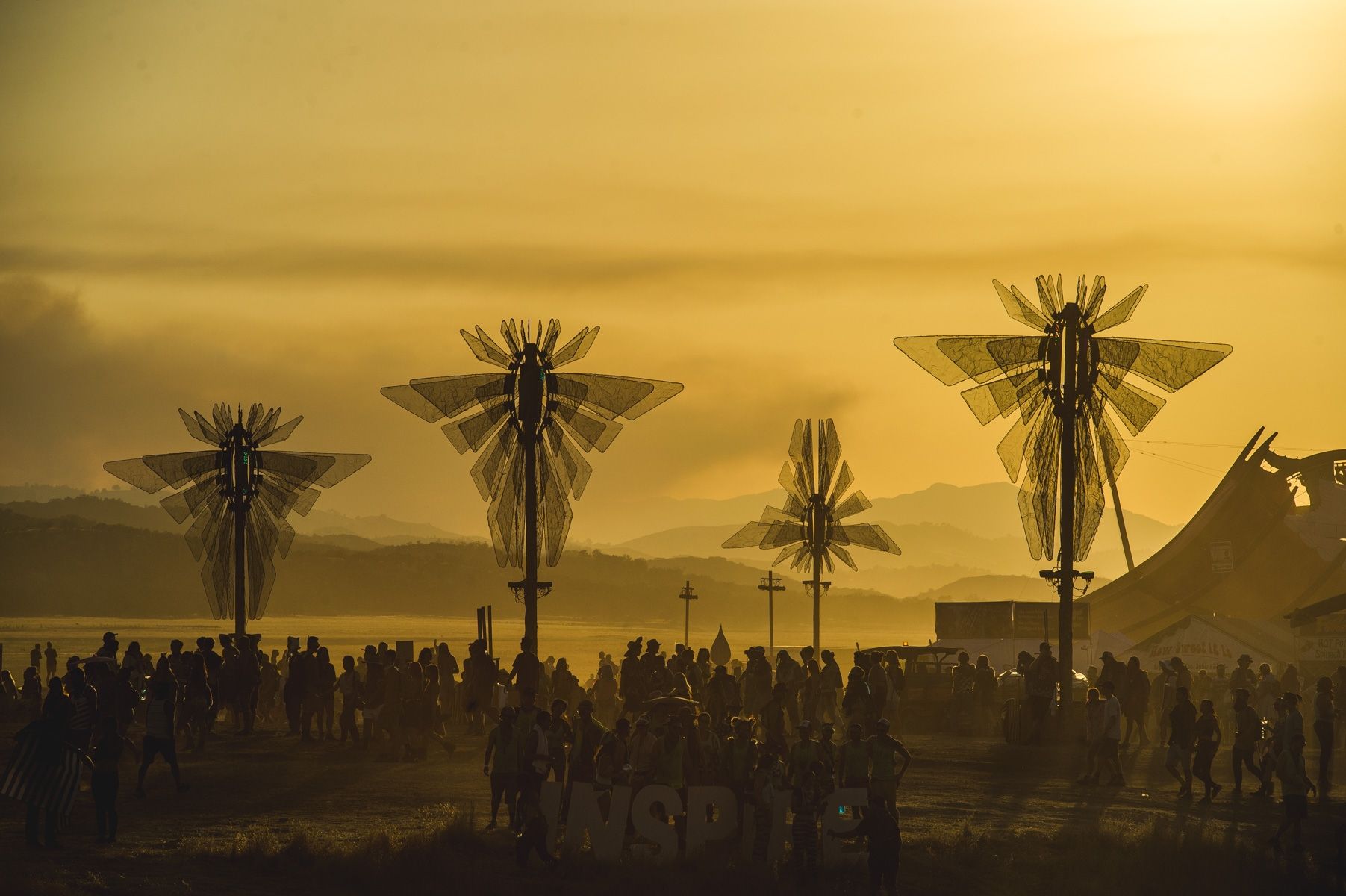 The Dragonfly made its debut at Lightning in a Bottle 2016. A number of them were built to act as light towers .
TREEPEES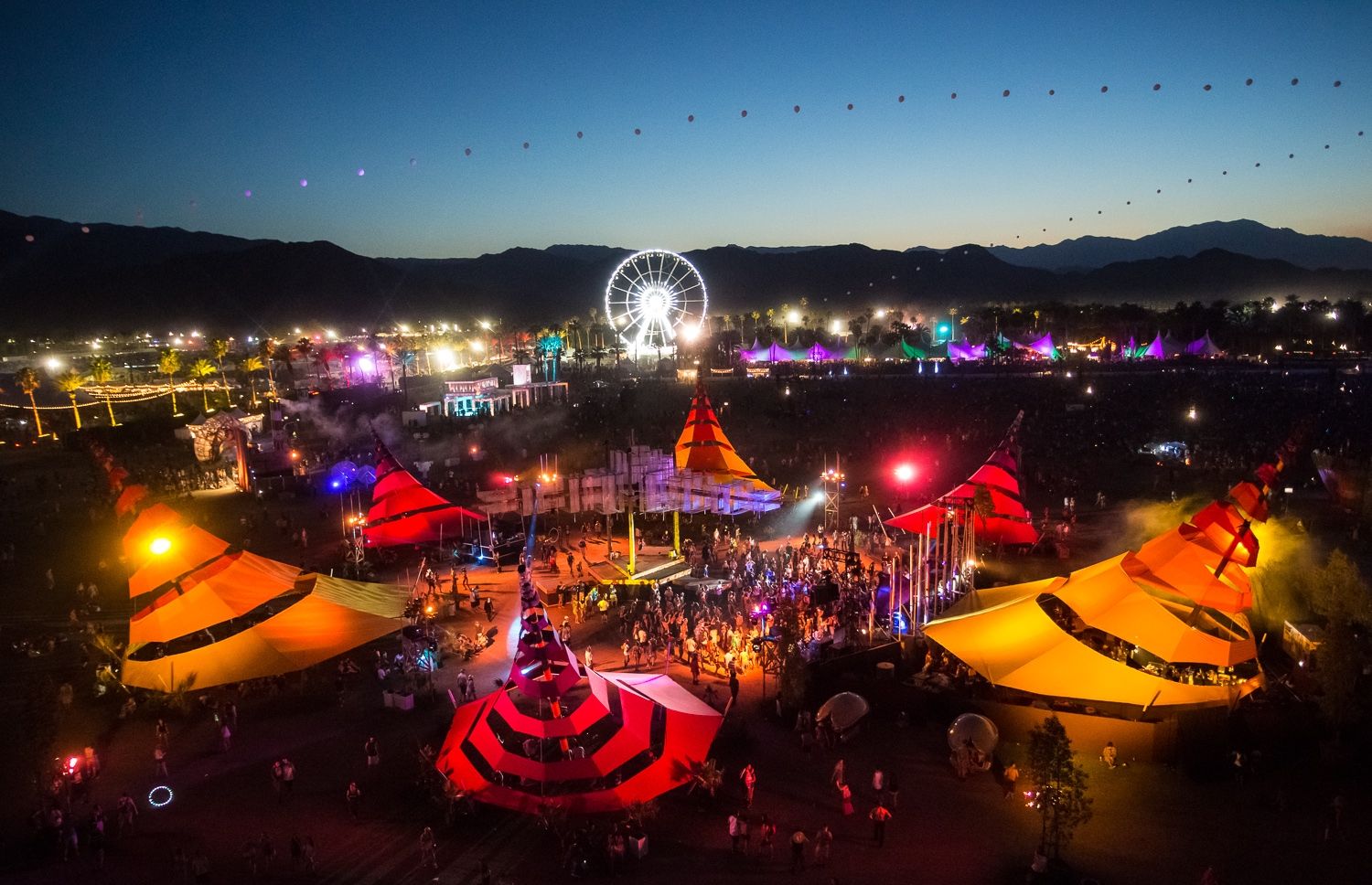 The Treepees are a great representation of big art providing function. These colorful structures were the visual focal piece for Coachella from both the land and the sky.
WALLAPOD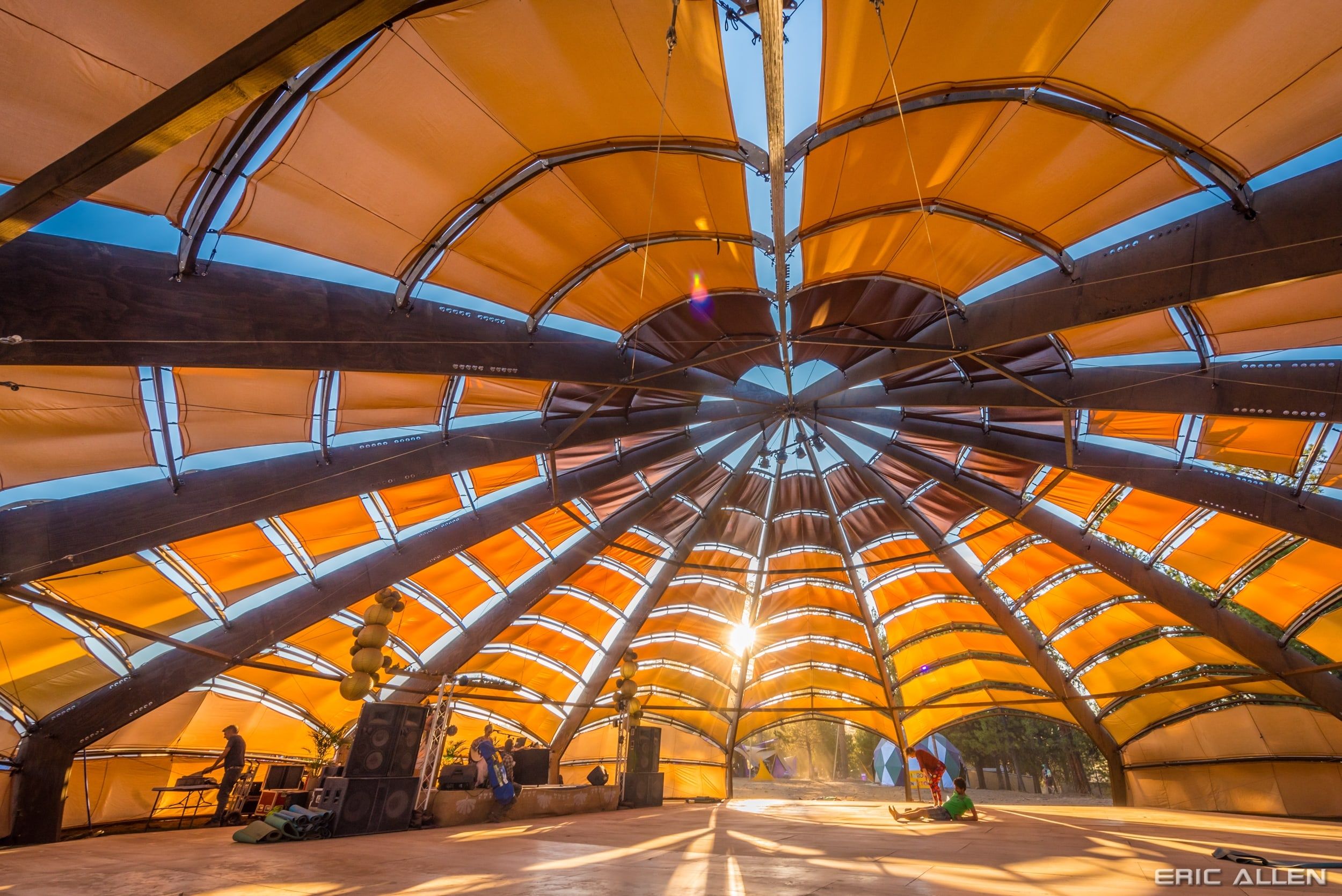 When a simple dome structure just won't do, there's nothing quite like the Wallapod. Crowned with a canopy providing 360-degree shade coverage in soothing earth tones, Wallapod never fails to impress. From inside, its 7,000 square feet serve as the perfect gathering space for talks, presentations or intimate performances.
ARTICHOKE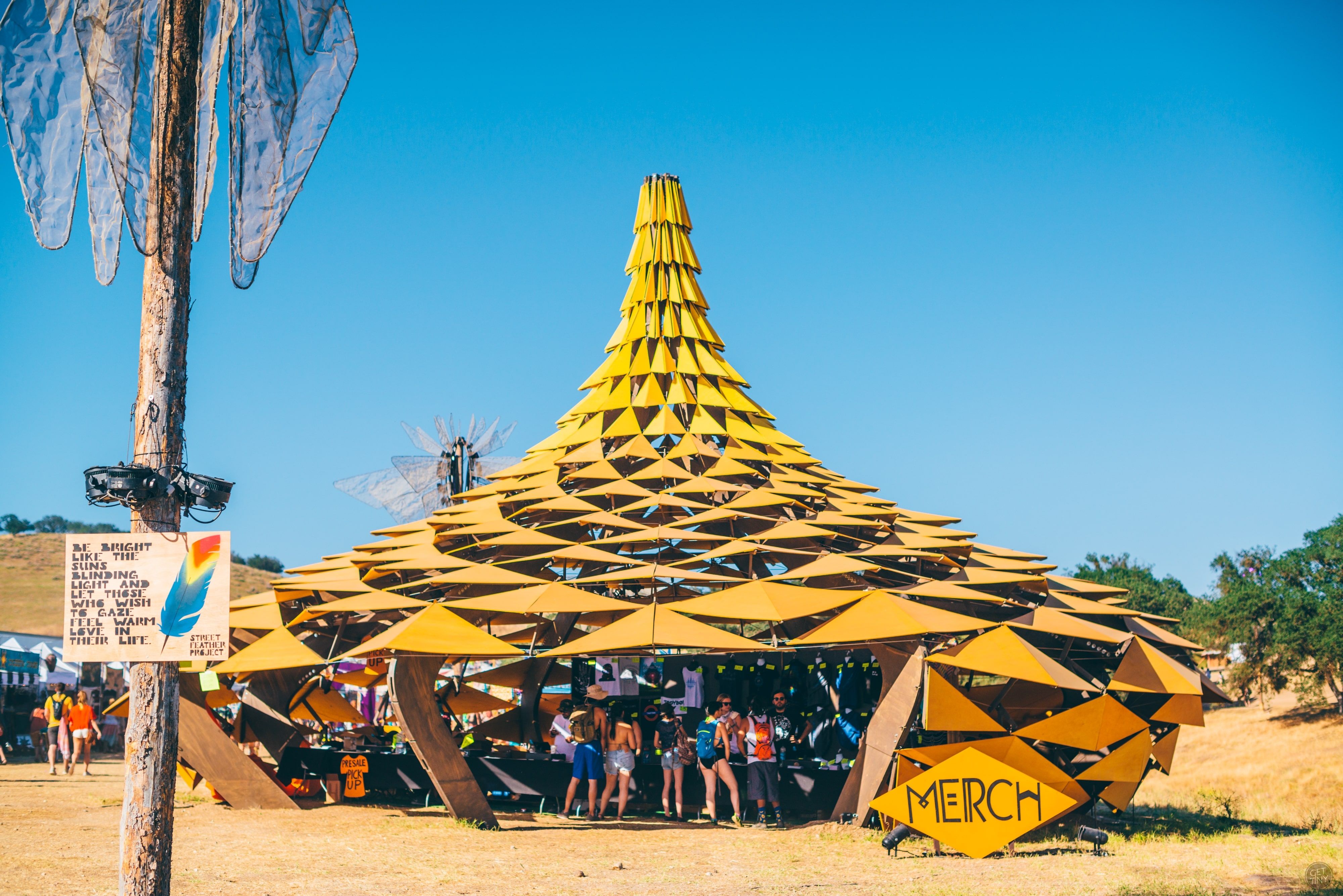 Ever seen a 31-ft tall Artichoke? This stunning structure is our first parametrically designed edifice incorporating both Rhinoceros and Grasshopper softwares, but it certainly won't be our last. Comprised from over 2,600 individual components including 672 outer scales the Artichoke is eye-catching, familiar and yet, there's no other like it in the world.
BEAT NEST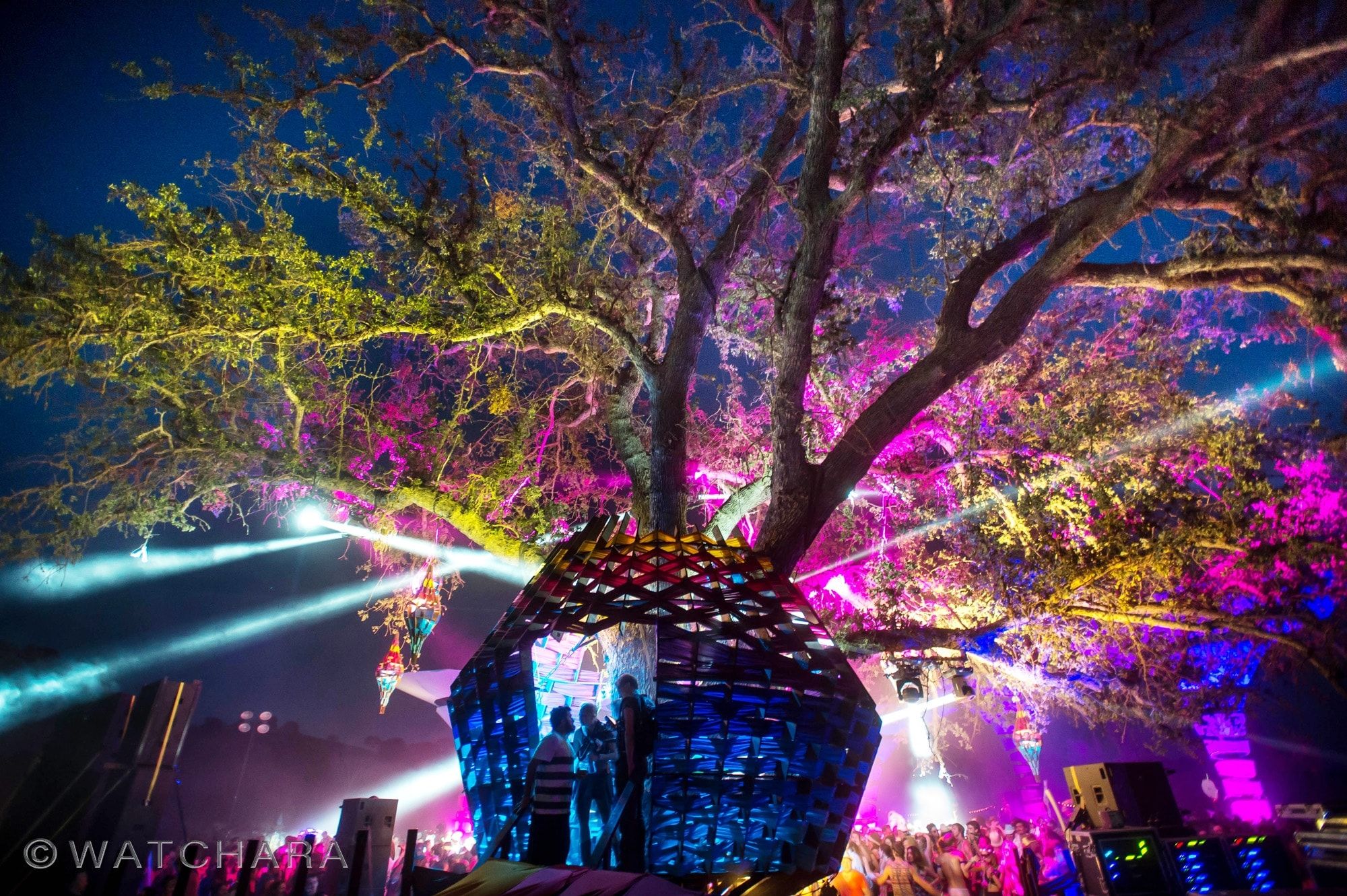 The Beat Nest is a bird's nest evolved into higher dimensions. It's geometric shape, hypnotic weaving patterns, and tree-house perch-ability have made it an eye catching and iconic stage.
How Do LaB Built the Big Fish Art Installation at Coachella, in Time-Lapse
Website I Facebook I Instagram I Twitter