5 of the World's Most Mind-Bending Drug Cultures
A STRONG STIGMA in the West bullies our idea of drug culture, fueled by perceptions of mind-altering substances, man-made chemical compounds, and destroyed communities. But throughout the world, spiritual practitioners' use of entheogens—psychoactive substances applied in religious or shamanic contexts—is nothing short of a learned art, unique to the people and regions who've studied it for centuries.
Their ultimate goal isn't a supreme high but a realization of the supreme, wherein an individual ingests a plant with psychoactive properties in order to have a conversation with or listen to it. It's a captivating notion, to be one with nature, driven by the need to sustain a relationship with an ancient voice and to absorb its knowledge.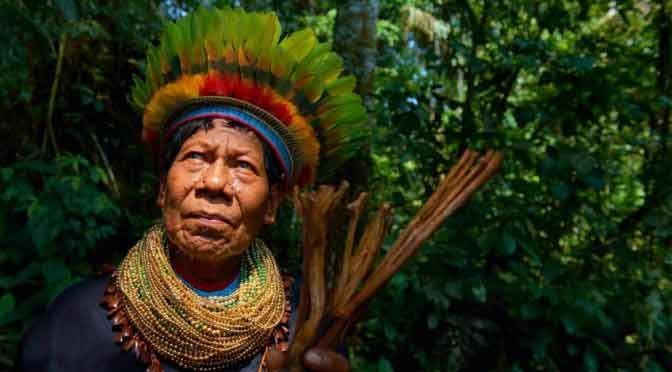 Outgrowths of corruption and violence are evidence of high human costs. But the draw to the substances is so powerful that it's also compelled interested outsiders to become active partakers, creating a whirlwind of well-documented drug tourism, and, consequently, the commercialization and commodification of religion, threatening not only the practices themselves but also, in some cases, the plants central to them.
It's tricky to toe the line when traveling—how to experience a place without actually reaching out and swallowing it whole. We're inclined to stay in neighborhood apartments over chain hotels, to seek out street food in lieu of pricey restaurants, to do as the locals do—whatever it is that they're doing. Somewhere therein, lines of responsible tourism blur. Some might say it's the difference between sipping pisco sours in Cusco and cupping ayahuasca tea in Iquitos: Both give you a taste for the land's traditions, but only one has the potential to disrupt a delicate cultural ecosystem.
Here are five such ecosystems around the world, each imbued with its own tradition of entheogenic practices that have drawn curious eyes to peek through the mainstream veil. And while we can't endorse a next-level trip to Mexico to meet Mescalito in a cloud of peyote, we can say that the desert's sparkling mirages have captured our attention, too.