Jaroslaw Jasnikowski - a surrealist of the young generation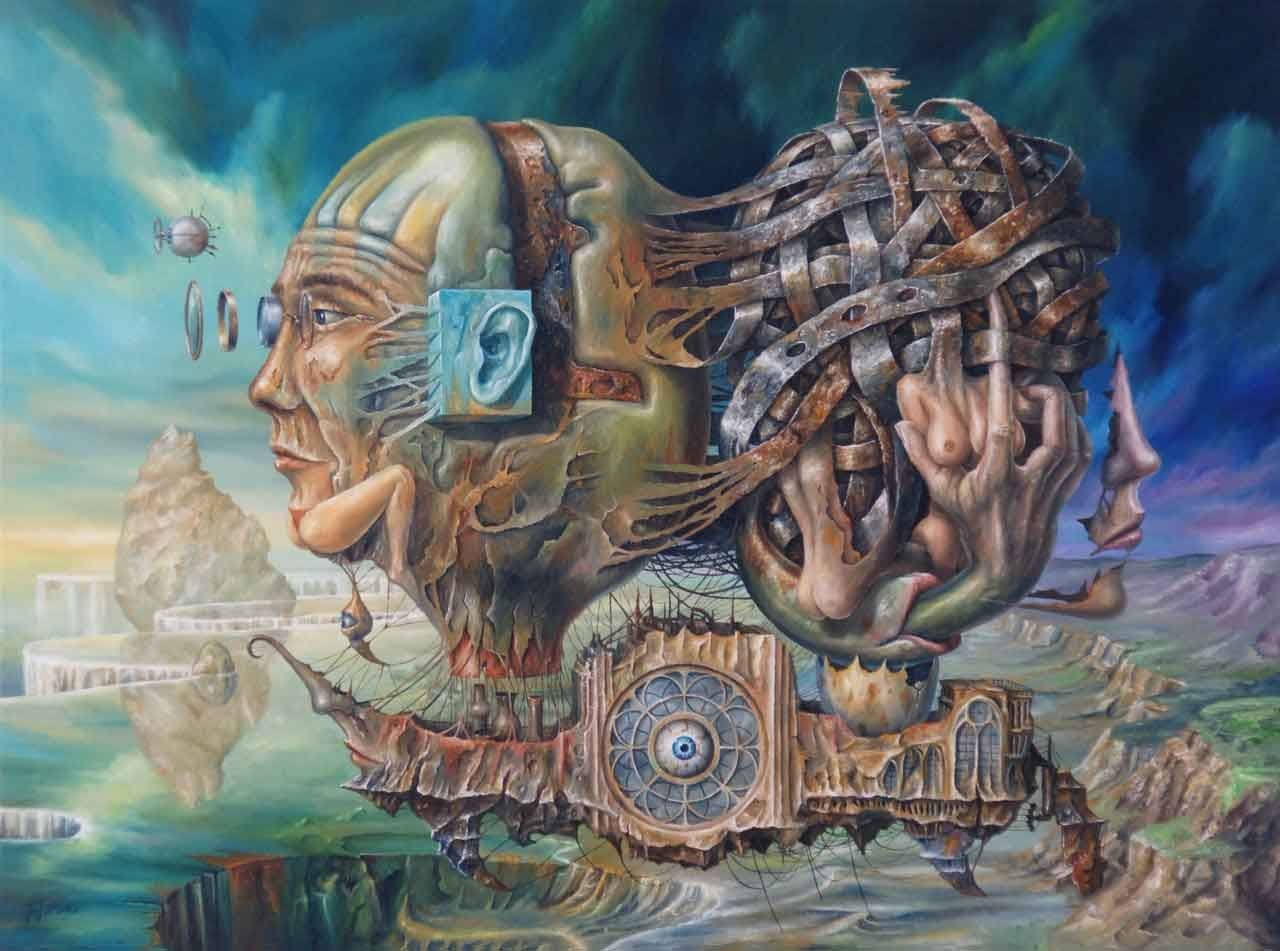 Jaroslaw Jasnikowski - a Polish painter and surrealist of the young generation.
He was born in 1976 and lives in Legnica. He graduated from Glogowskie Studium Sztuk Plastycznych where he received a diploma under the supervision of Telemach Pilitsidis in September 2001. His artistic work include three individual exhibitions: 'Dziedzictwo Czwartego Wymiaru' (The heritage of the fourth dimension) Legnica 1995, 'Dziecko gwiazd' (Stars child) Legnica 2000, 'Zmierzch naszych czasów' (The twilight of our times) Legnica 2002 and the range of group exhibitions. Jarek was also awarded the prize for the artistic achievements from the President of Legnica.
In Jasnikowski's paintings you can observe much of Salvadore Dali's influence and other Polish painters such as W. Siudmach, R. Oblinski. Although the subject-matter deals not only with couragous visualisation of every-day problems or general overview of our world on different angles. It also shows an alternative version of the world. In order to get this effect the artist easily folds the firm rules of physics and stands against stereotypes. His extremely psychedelic image of the world may scare the viewer however, as you go deeper into this world you are able to notice a lot of routine elements which exist very close to us.
Jasnikowski, except for the surrealistic paintings, creates science fiction and fantasy pictures.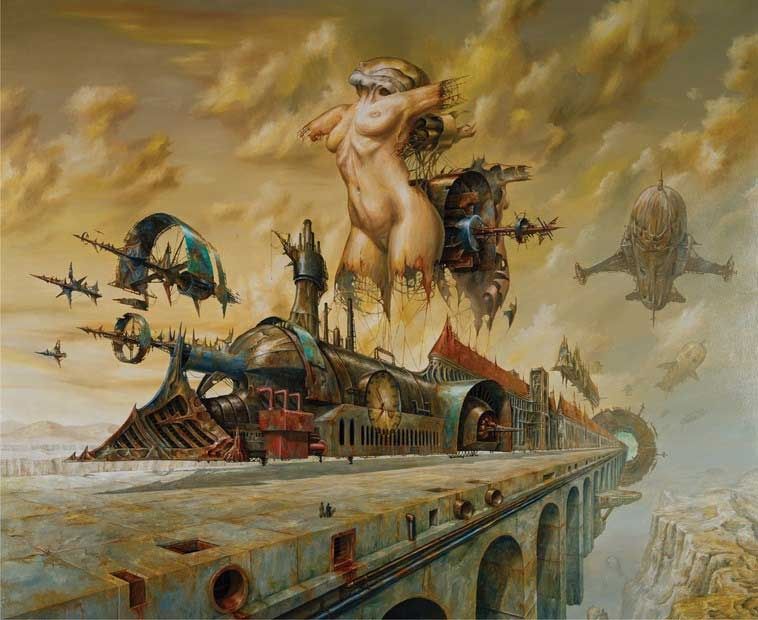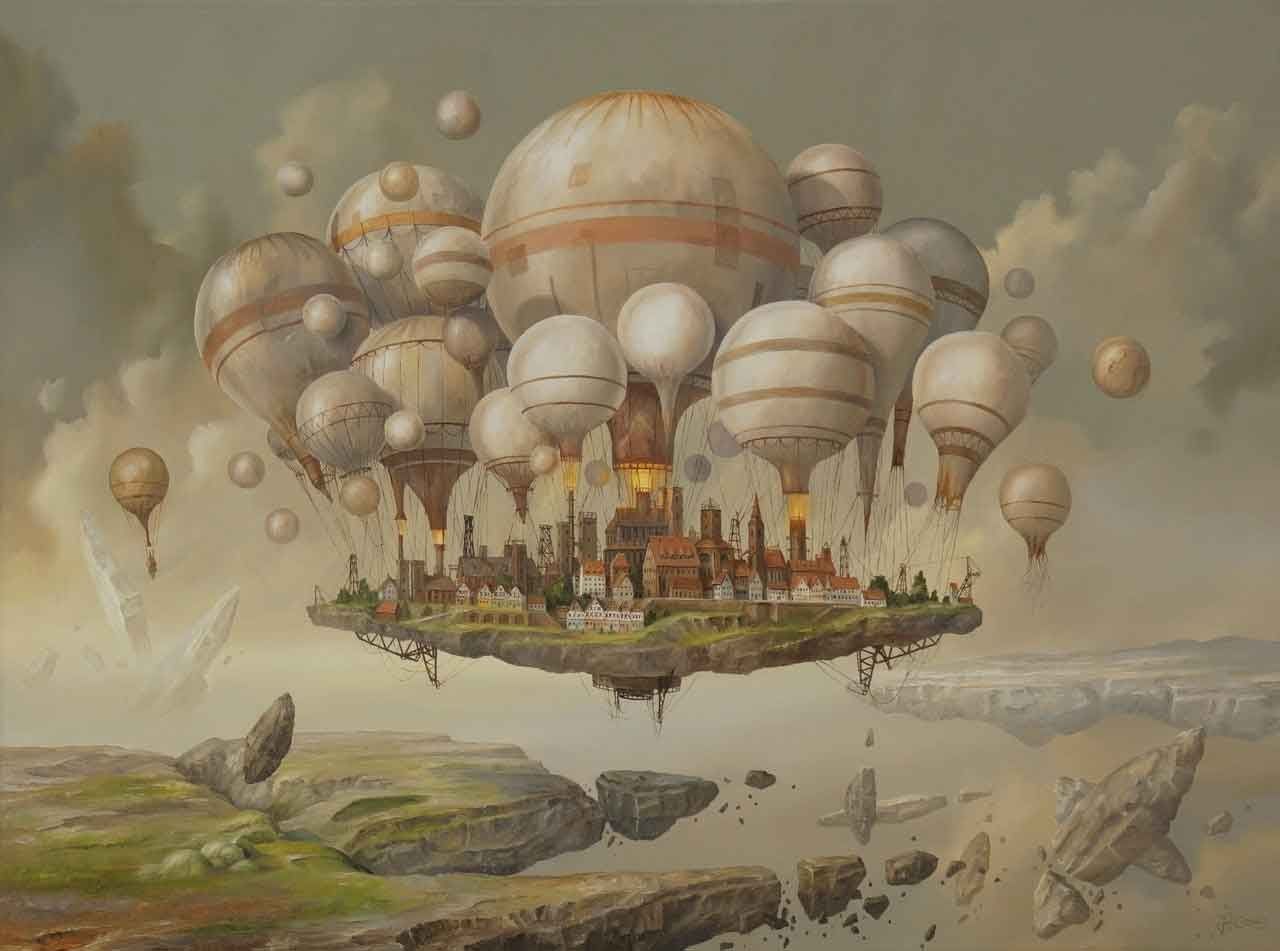 "I have the access to a huge, magnificent world, which is totally different from the one which surrounds us. I stroll and admire its veiled secret landscapes. I inhale its smell and taste its fruit. I talk to the creatures who live there and from time to time I set windows, so the old people from grey streets could look through them and admire this splendid world too. The Alternative World.... "
''In the earliest years in my life I was fascinated by the subject of the future. I used to wonder where we were headed and what the world was going to look like in 10, 100, 1000 years. It was then that I had the visions of space conquest, star journeys and a completely automatised world relying on highly advanced techniques.
Although the more grown-up I became the less the vision appealled to me. The world in the future can more or less be foreseen, therefore, I was just searching for something more profound and original.
At the age of 18, I have discovered the surrealism of Salvadore Dalie and I have noticed the huge possibilities before me. Surrealism as such, enables us to fold the reality as frequently as we wish. In the future worlds there are some rules, but surrealism gives me total freedom to express myself.
I have gradually begun to go deeper into the world whose greatness and wealth asonishes me every day. The longer I stay there the more I realise what little piece I know like. The only limits I come across are connected with my poor imagination towards this magnificent world. However as I go through it deeper I notice that it refers to the only place where the both world superimpose on themselves. This is the place where the reality becomes a dream. The dream that stills smells of bed-clothes. A lot of people get there but they are afraid of going furthe. The reason for their fear may be that the images we see in the Alternative World are the reflections of our inside which tells the truth about us, despite the fact that it is only imaginary condition. Nevertheless we have no idea that it is in the real world where we surround ourselves with the objects which suppress our thoughts and feellings. They also kill the picture of reality.
Whereas I want to reveal in my pictures the truth about human being, his or her weaknesses, desires and dreams. I'm trying to use my abilities as far as possible. I use the whole range of means available to my imagination which makes my painting become stories. Some of them are banal, the other screaming with despair appeal to a viewer. Besides this, each picture is a window through which you can look at the Alternative Worlds and everybody finds here something for her/him or finds out something about her/himself, about me, about man. Maybe this is the place where you can find an answer to a question or find a question without an answer...
It all depends on YOU.''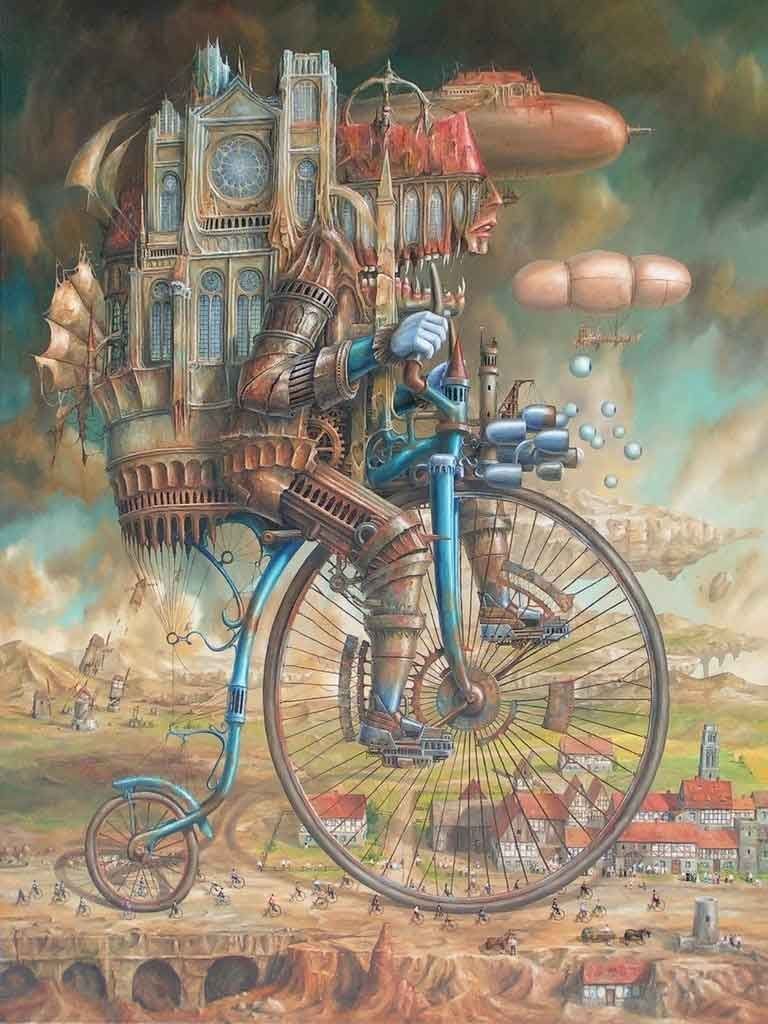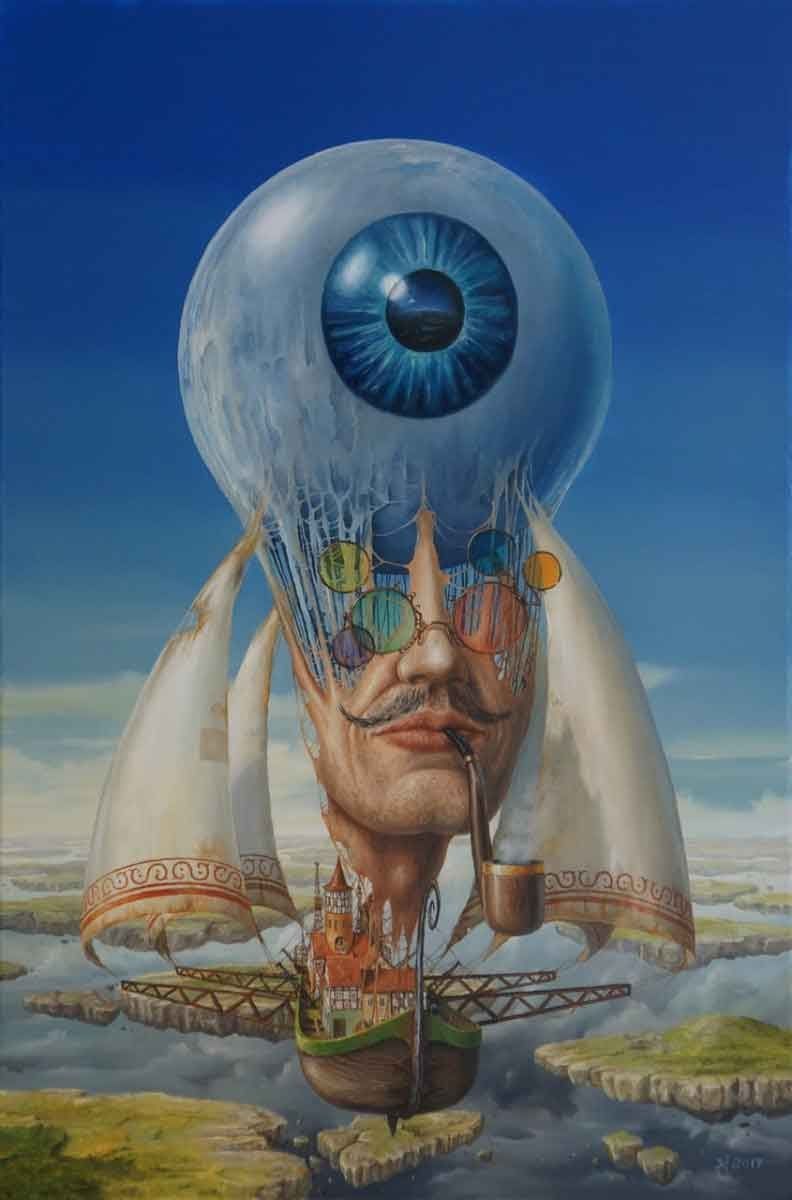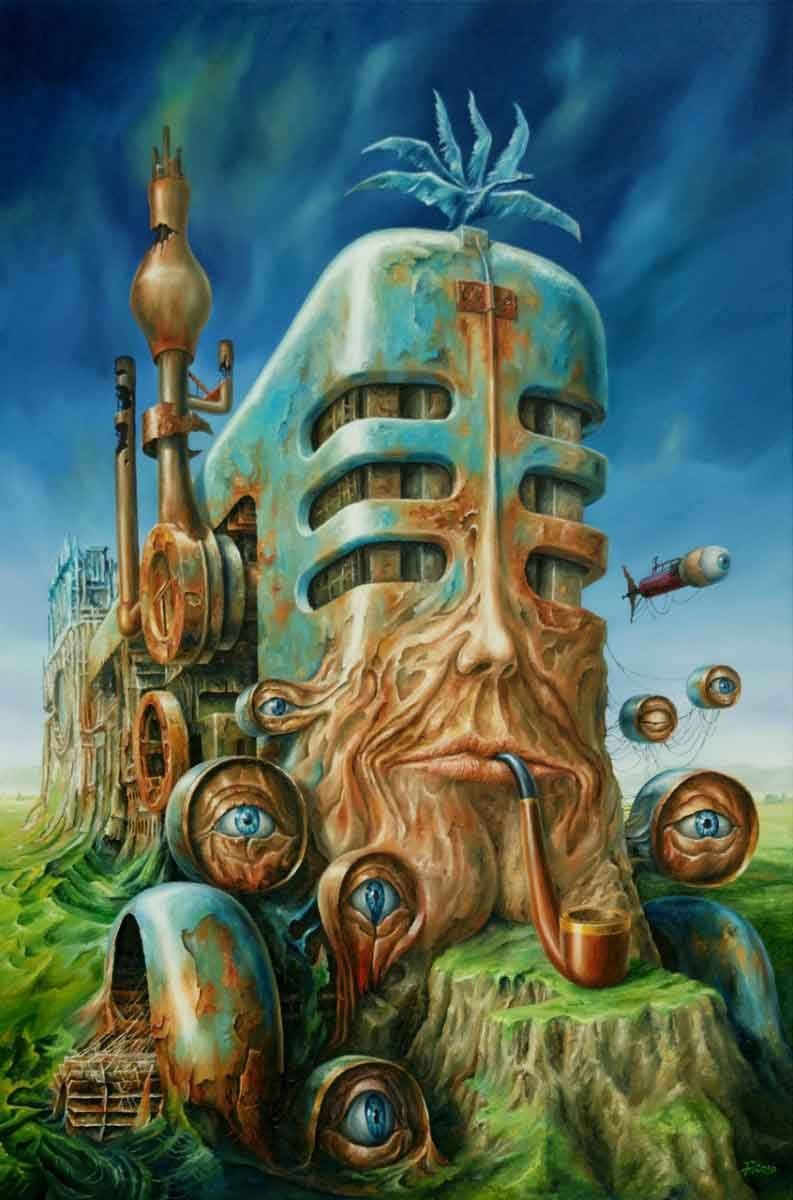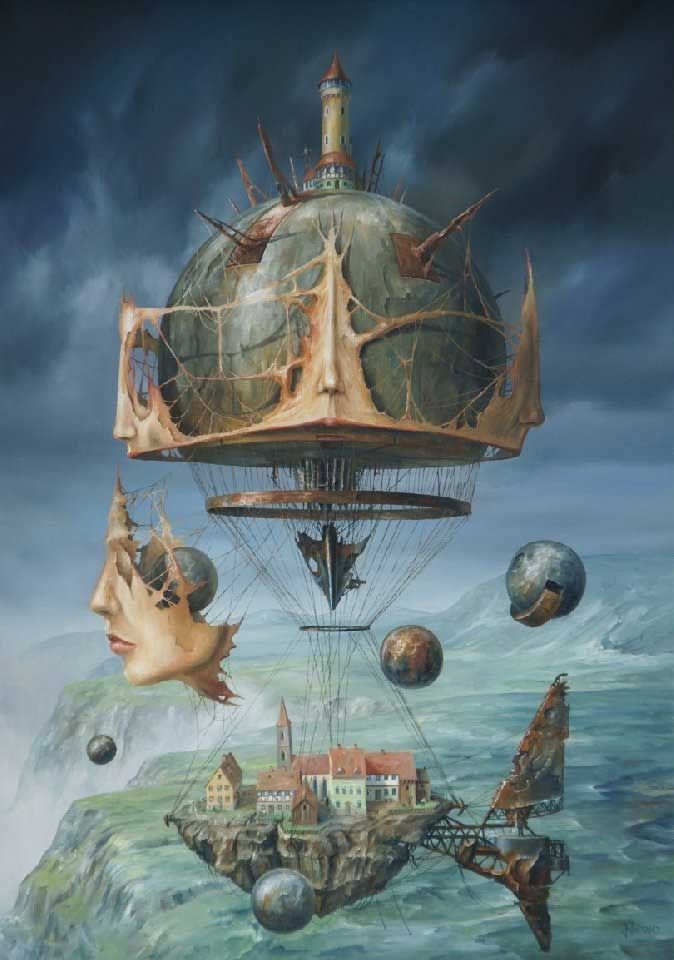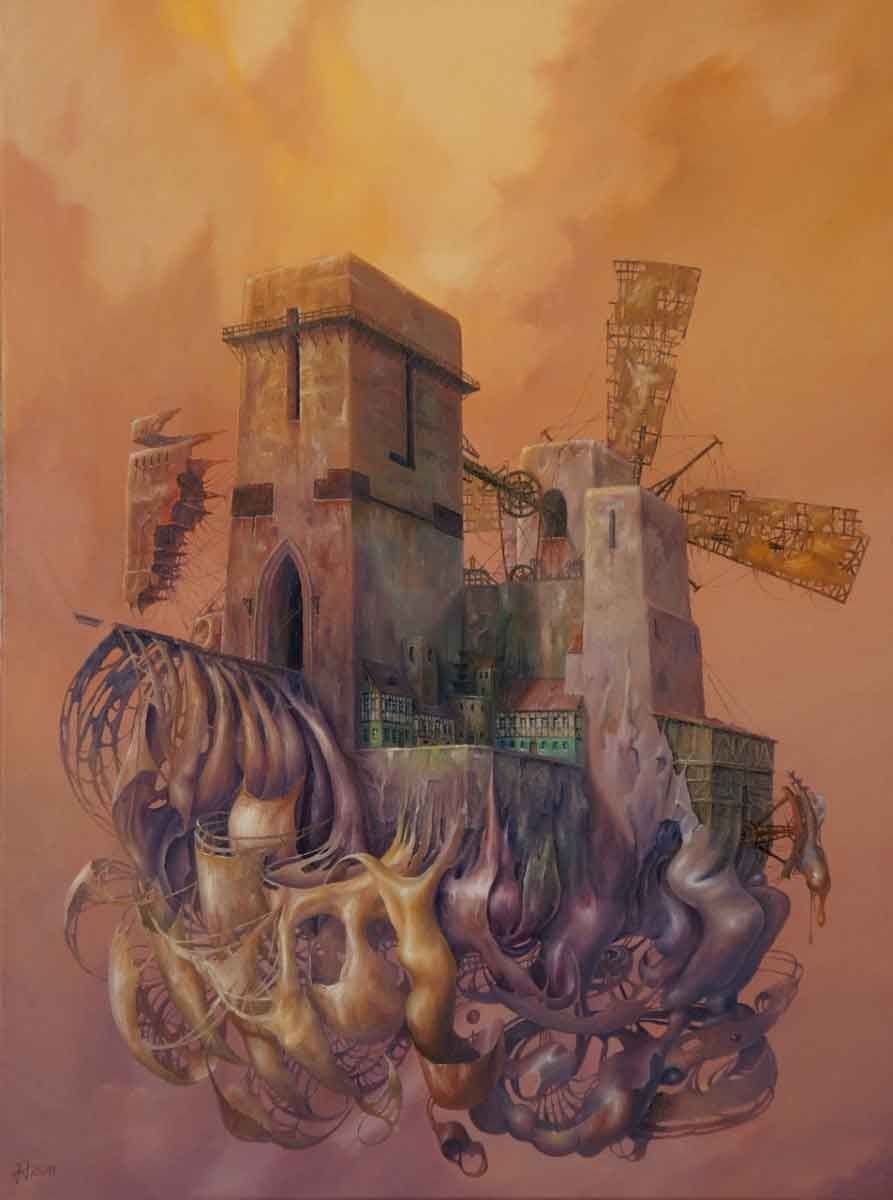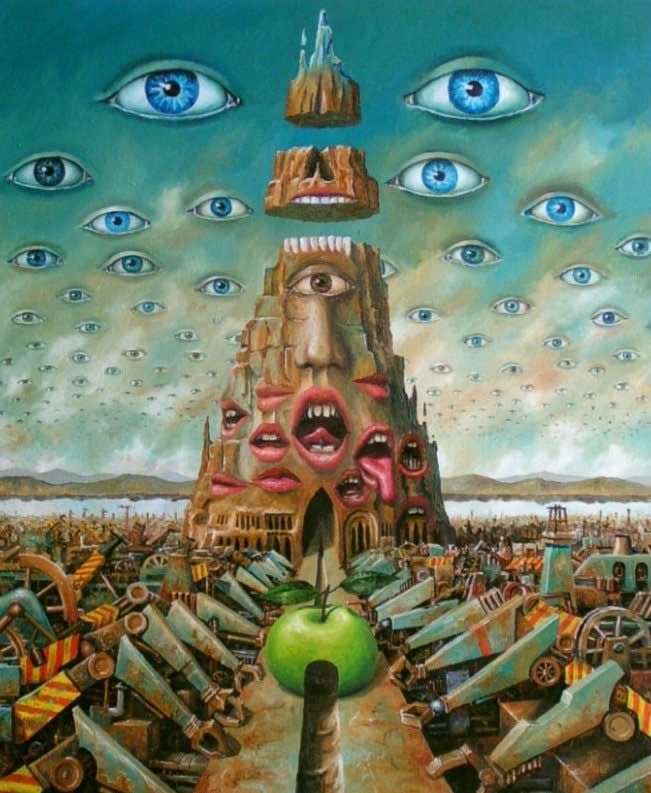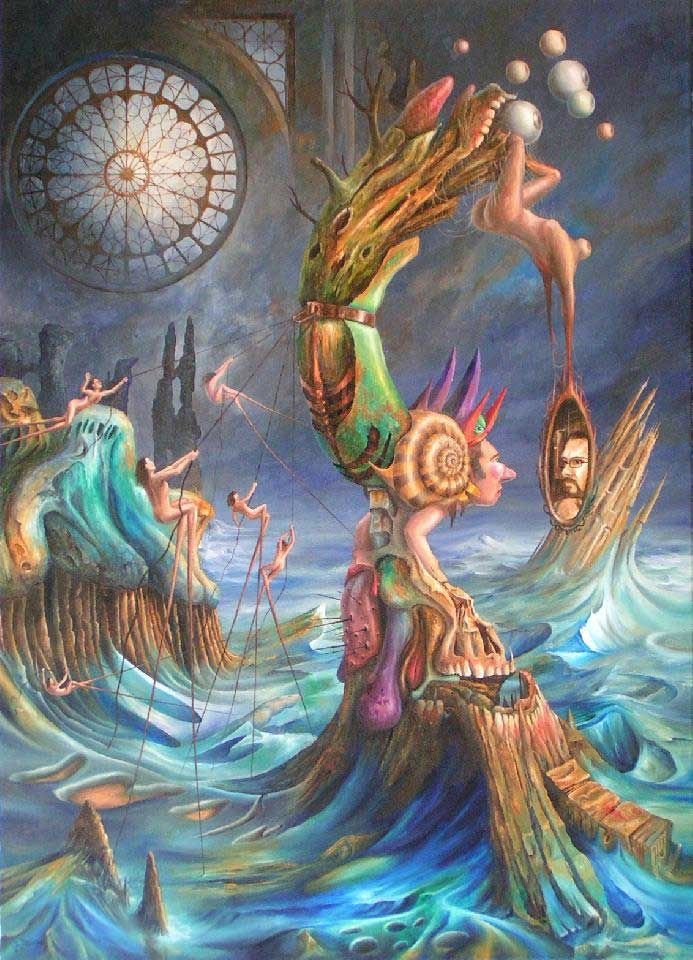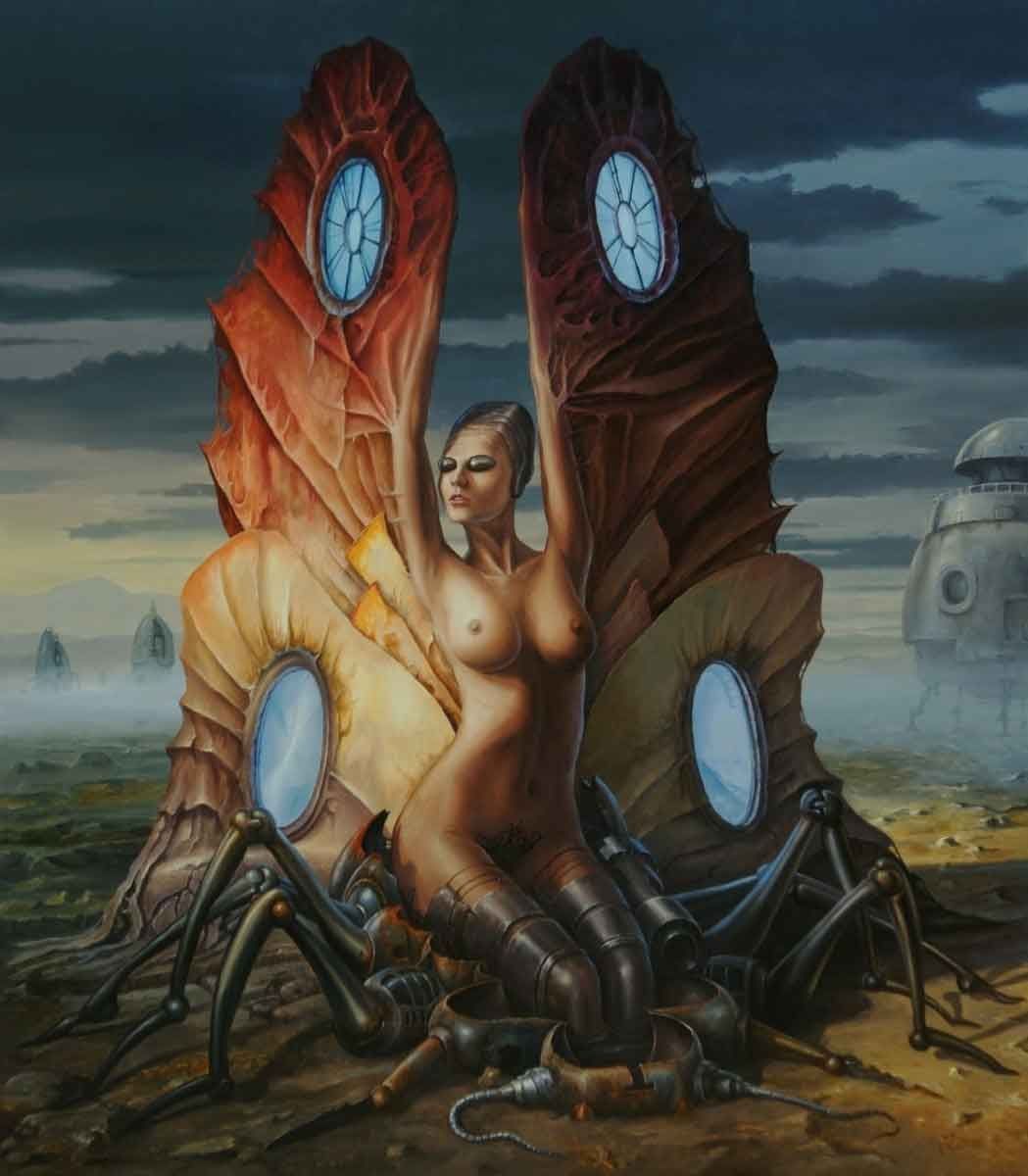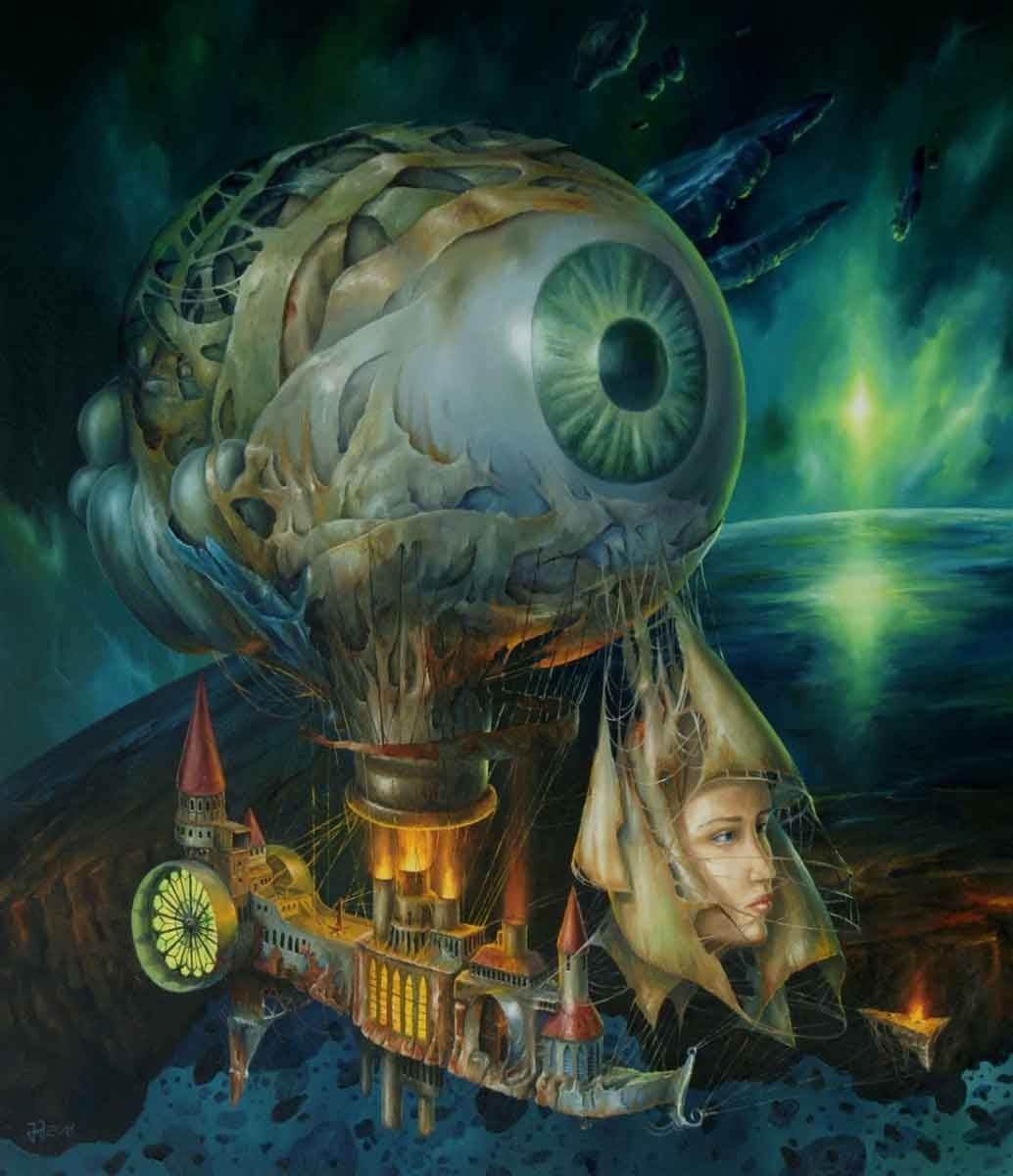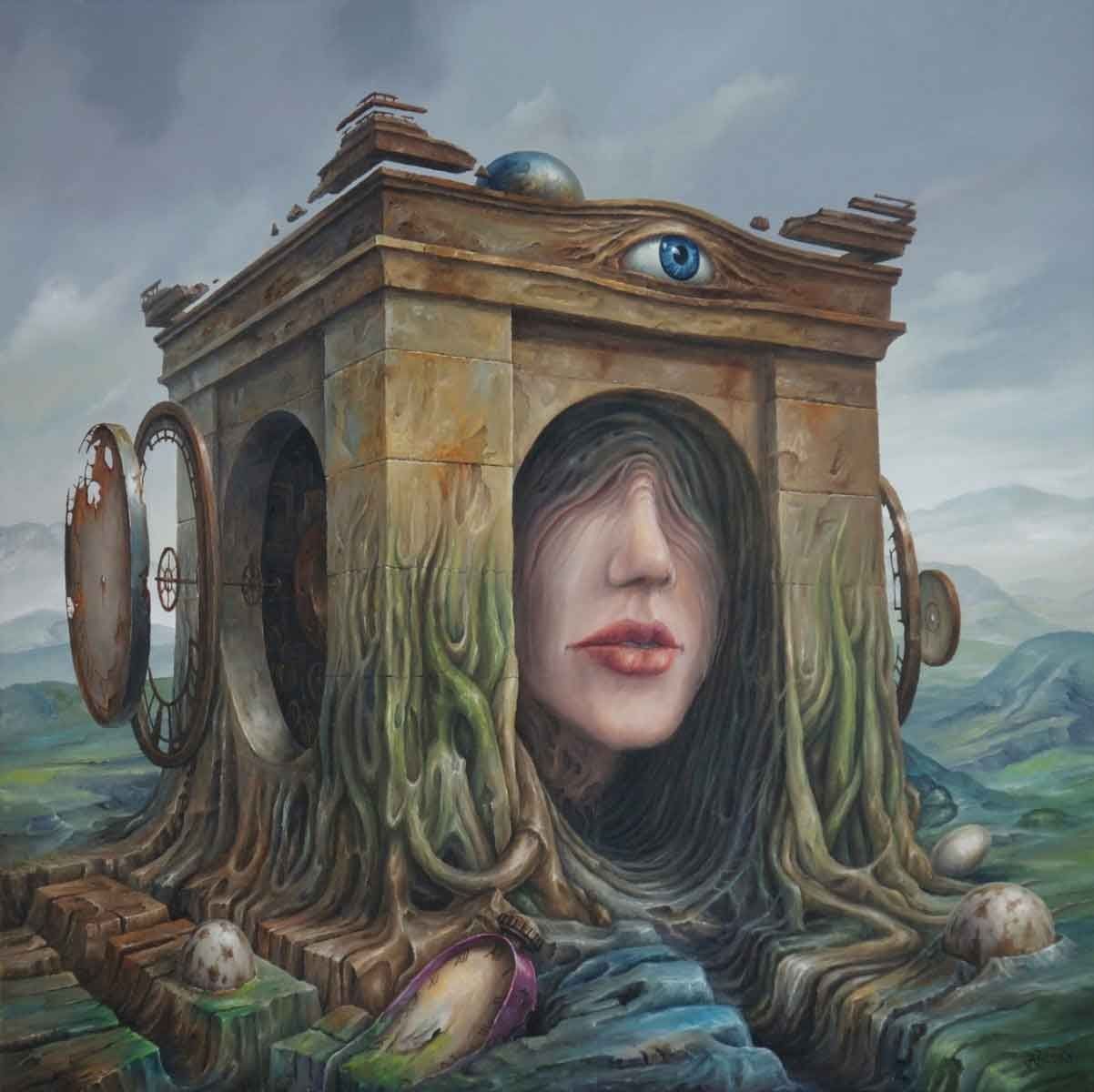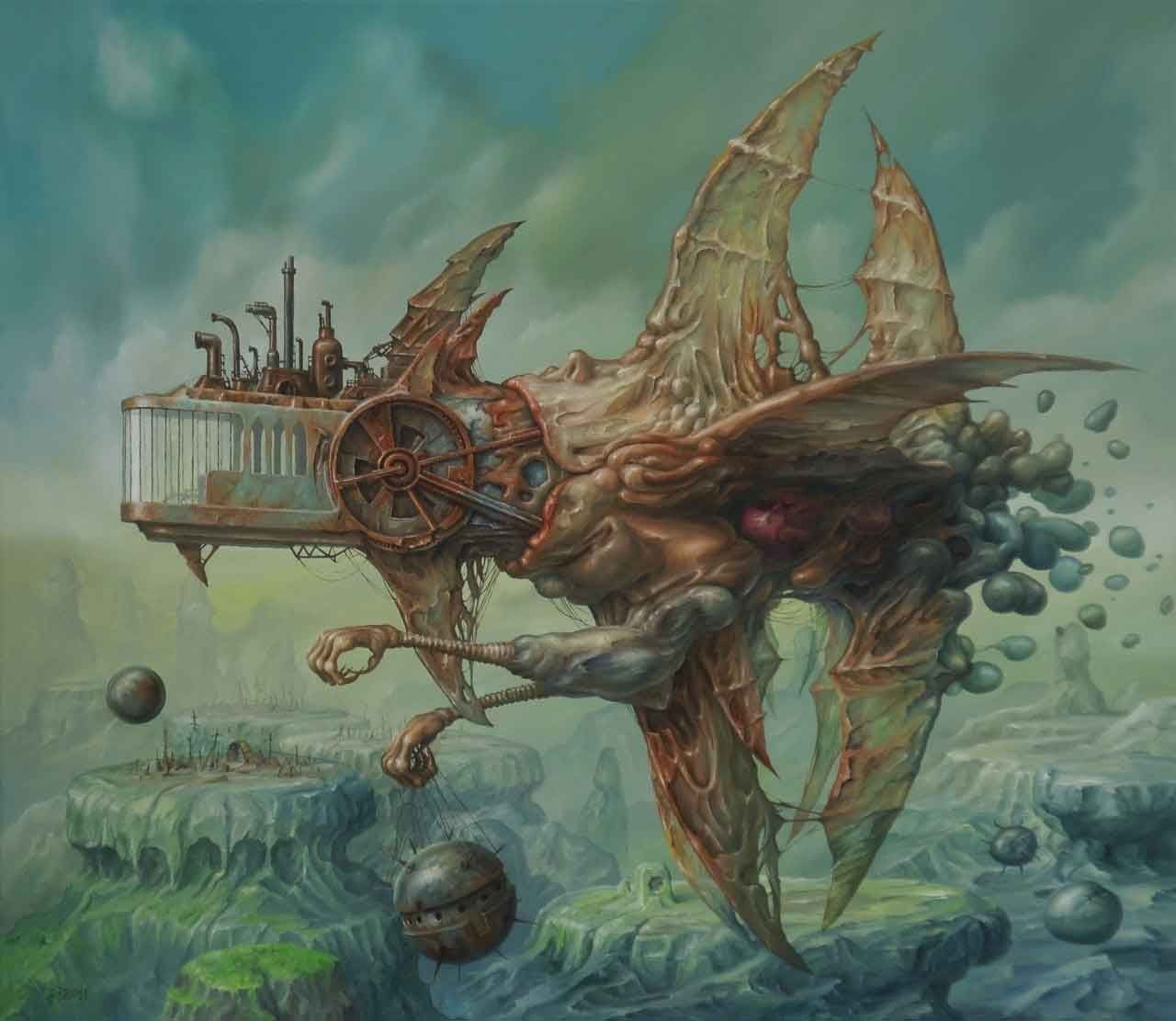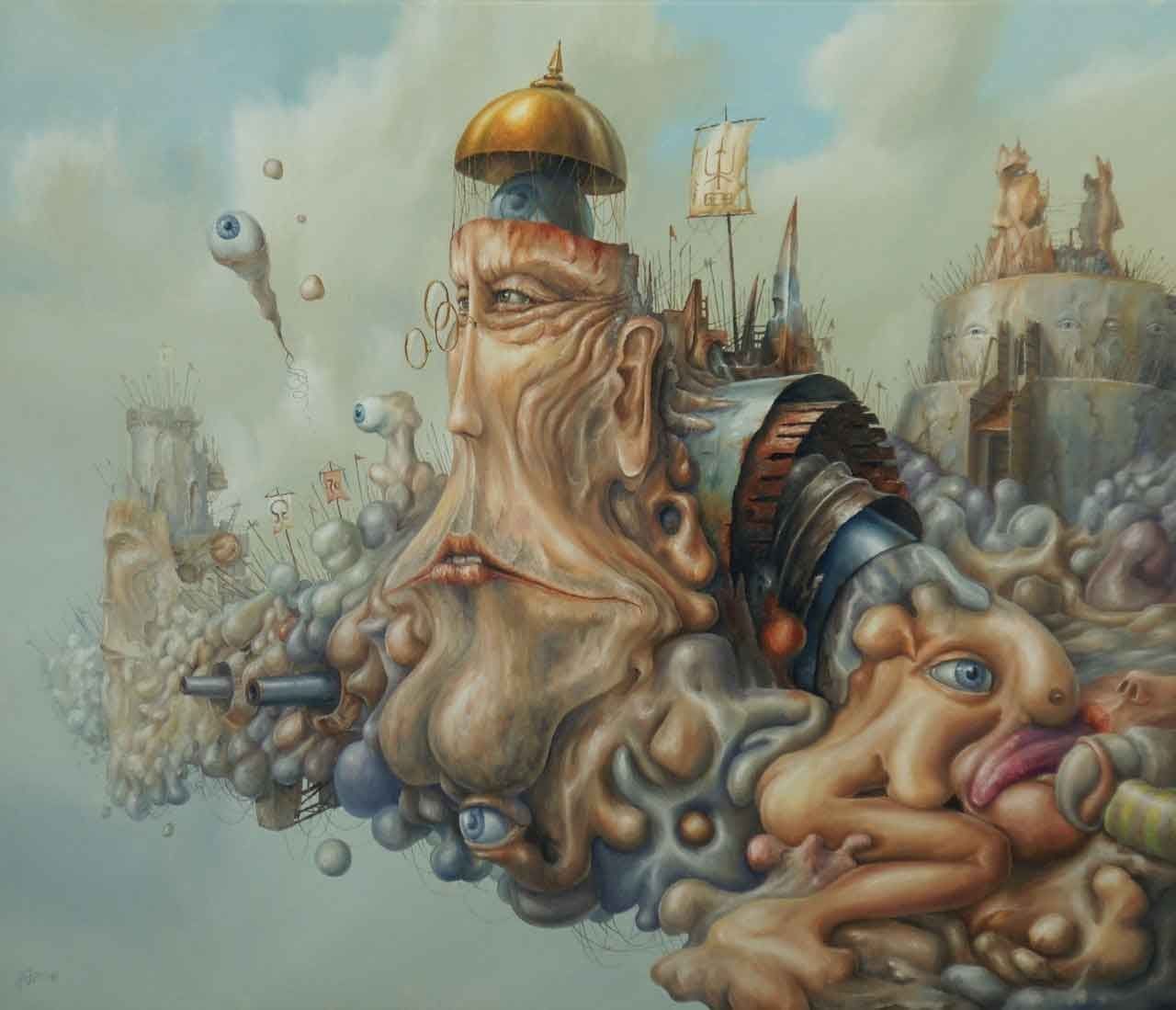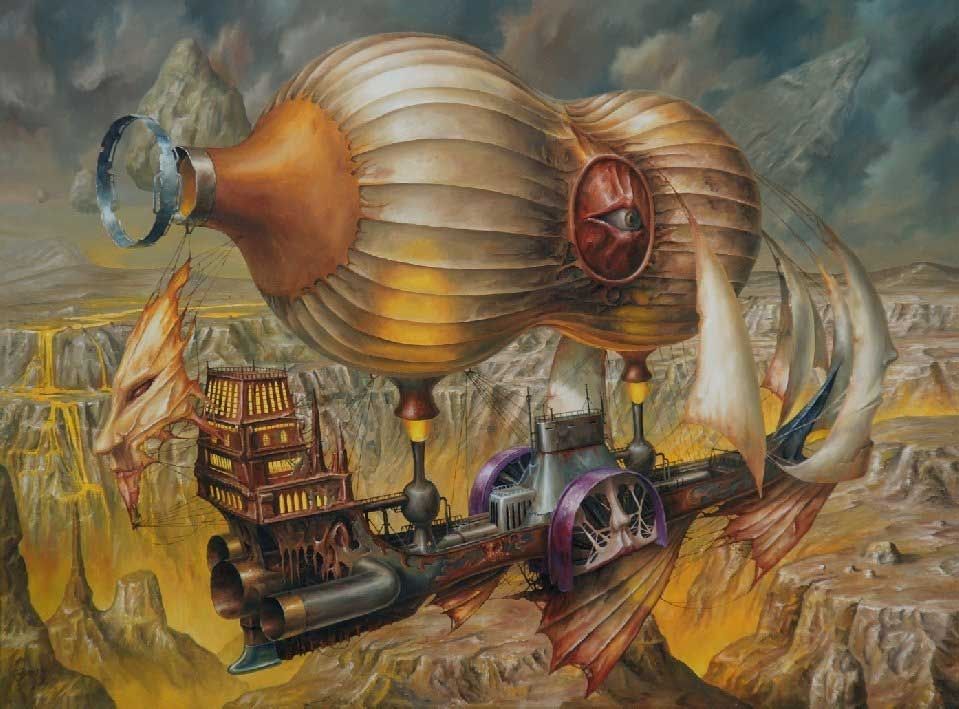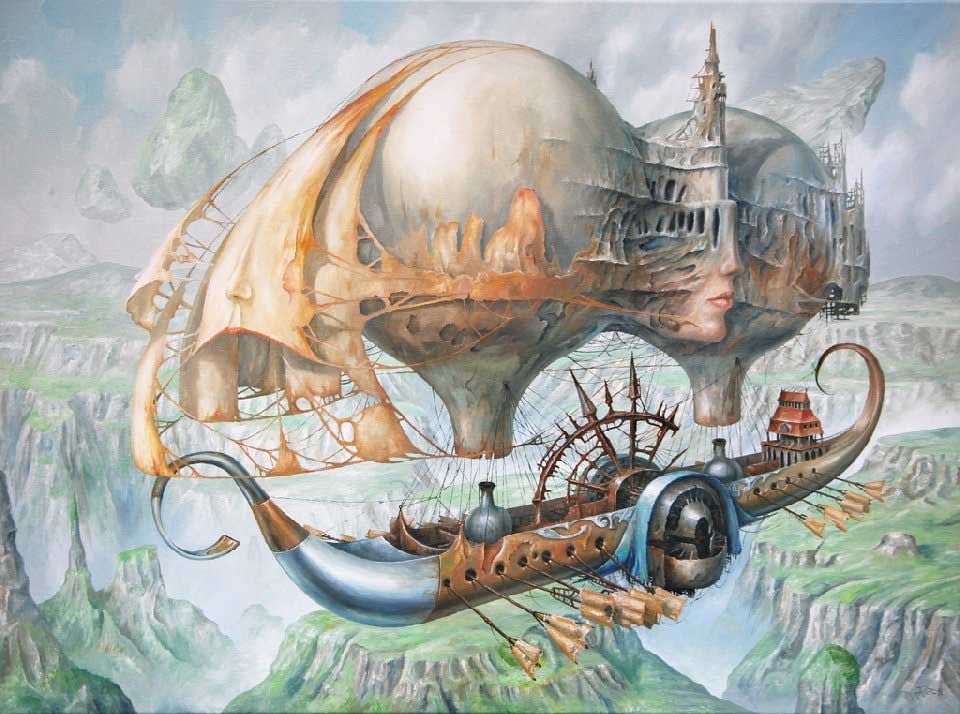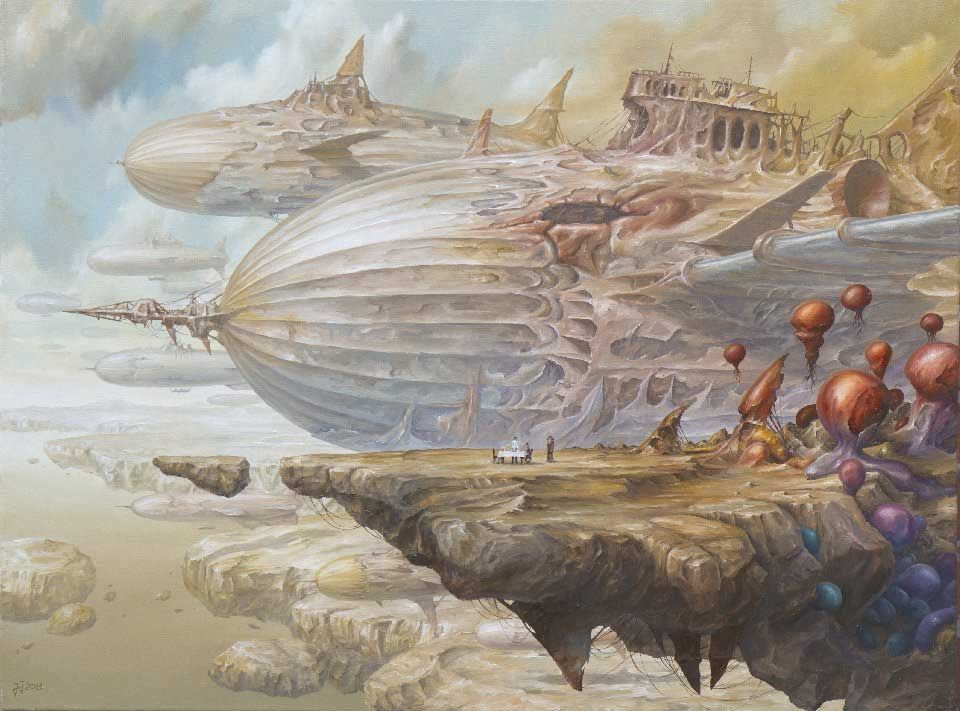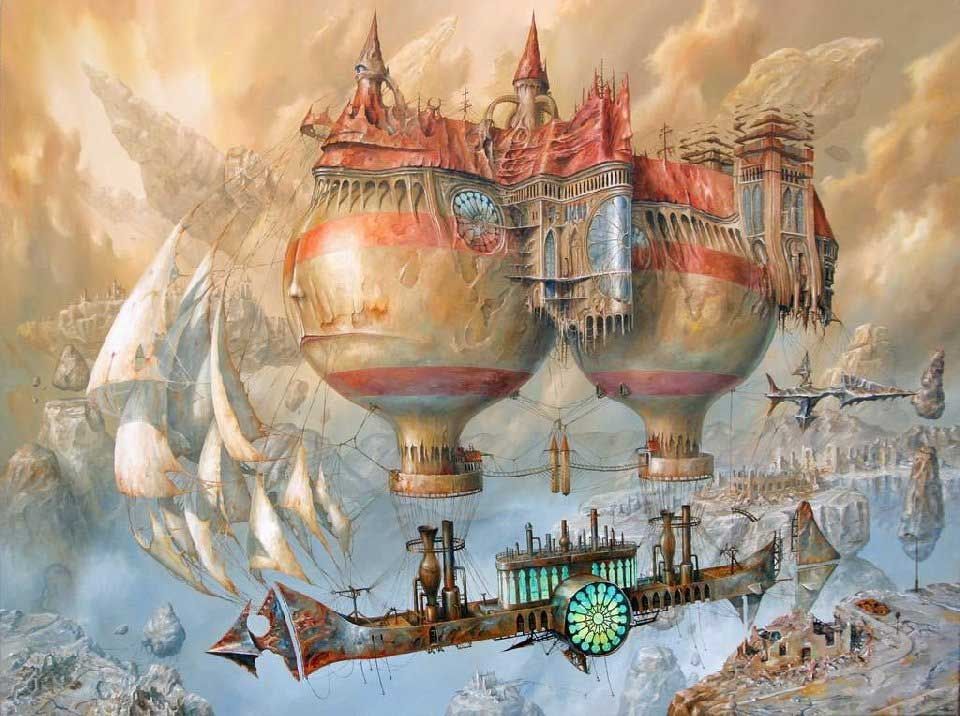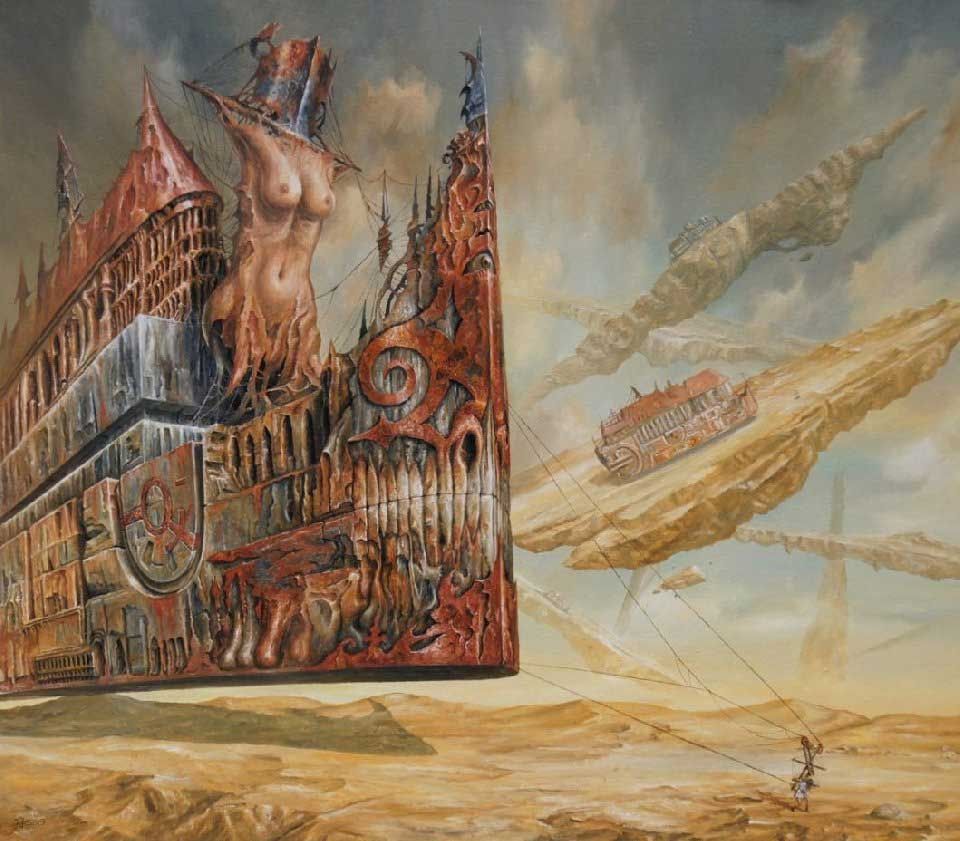 Source: artodyssey1.blogspot.com
Images from Jaroslaw Jasnikowski website