Erica Robin - Touching Fantasy Art - Connecting the Spectator with their Essential Nature and Ulterior Strengths.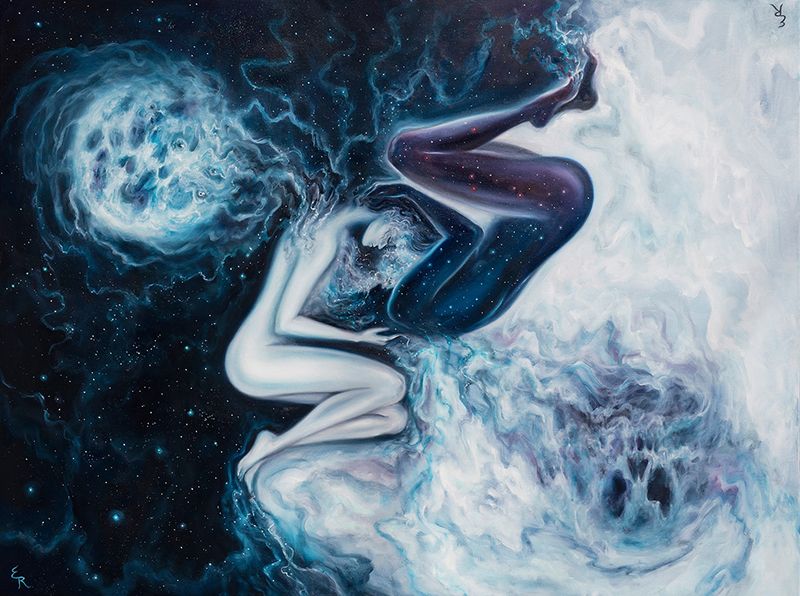 YIN AND YANG
Welcome to the world of Erica Robin – Artist with a gentle and touching visionary flair - Exquisitely portraying a deeply personal fantasy world, with a surreal display of mystical figures and a subtle breath of human awakening. Her adept but mellow art sends the spectators on a spiritual quest and an inquisitive wonder for deeper belonging to Mother Nature and our true selves.
Erica believes in her vocation as an artist, whose purpose is to give people the medium that connects us to ourselves and one another…In the turbulent times that we live in, where people so often lose touch with the world outside and inside, she dreams to create the fantastical image, that will take the place of suffering and turn it into a beautifully enlivening sense of purpose with a fairy-like curiosity.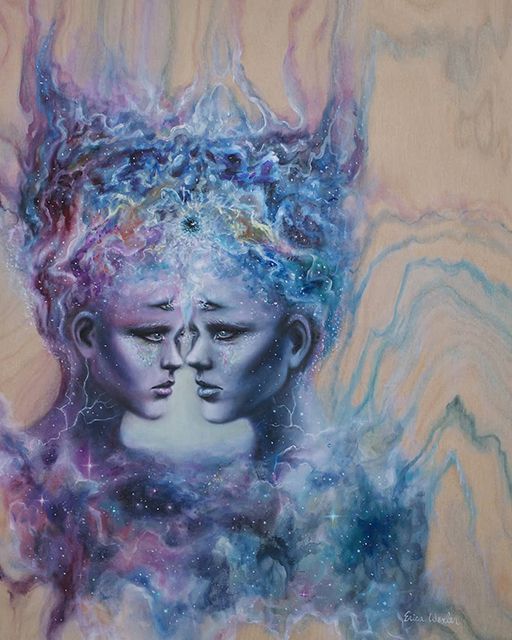 INFINITE REFLECTIONS
Can you tell our readers who is Erica Robin?
I'm 38 years old, an oil painter from Southern California, who is currently living in Idaho.

ERICA ROBIN
We would like to know about the main themes in your oils paintings? How would you describe your artistic style?
My style is a combination of fantasy, surrealism, and visionary!
I paint a lot of women in a mystical and whimsical way in nature, sometimes with animals, or in space.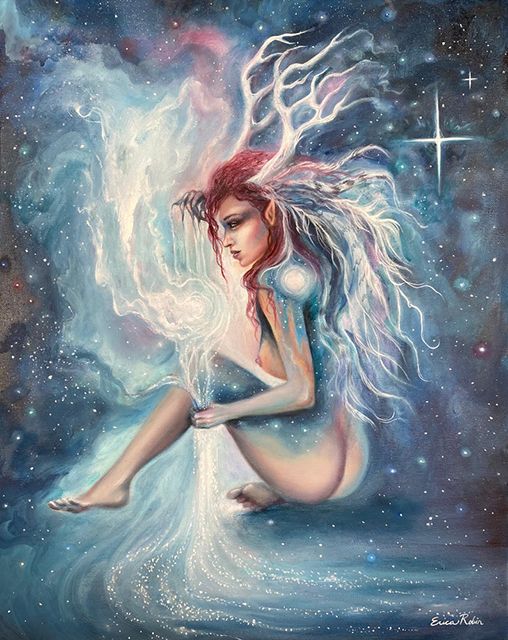 CONJURING MAGIC
'Couples and twin flame genres are other common themes in my artworks.'
Twin flame love is a concept different from what we know as soul mates. It is the powerful feeling of sharedness between two souls, who mirror each other and have a constant yearn to reconnect. A twin flame relationship is not always about romantic love but one that two people have for their spiritual growth journey together, as they go through fear, joy, and enlightenment hand in hand in life.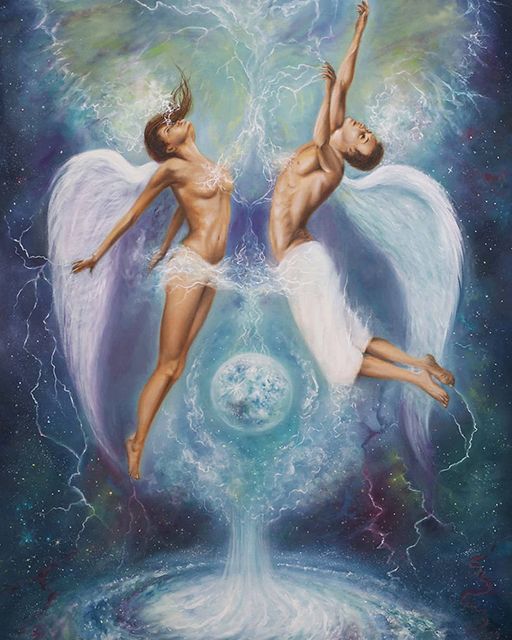 HEAVENLY TIES
What inspires you to draw human bodies and figures of women
resembling fairies and mystical creatures of divine character? How are these motifs inspired by the psychedelic genre?
I derive inspiration from many sources, the main one being my emotions and what I'm going through in my life at the time.
My art often times will tell an underlying story of my life. I use music and emotion to lead the way when I paint… Nature is another huge source of inspiration. I can go on a hike, travel, or just be outside to energize my mental state and get the creativity to start flowing. I also get very inspired by other artists.

IN NATURE
When did you first start drawing with fine oils? Have you ever

experimented with other techniques?
My kindergarten art teacher pulled my father into class one day to show him my artwork, compared to other students in the class. She insisted that he should enroll me in Fine Art classes. So, from age of 6 until about 14, I studied under Fine Art Master Michael Ward and I would take fine oil painting classes. Later on, I attended college at California State University in Northridge (CSUN), where I took live human anatomy drawing class. That was very helpful to learn how to draw the human figure. I also experimented with acrylics, watercolors, charcoals, basically everything!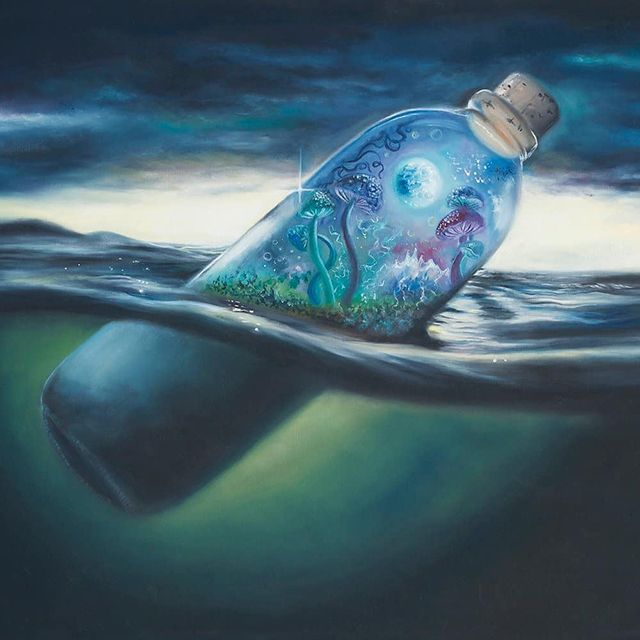 ERICA ROBIN ART
Have you ever run out of inspiration? How do you come up with fresh ideas for new projects?
If I ever encounter creative blocks, I scour the internet for pictures, photography, and other art to give me ideas. I also go on hikes and long walks to help spark new energy for fresh ideas.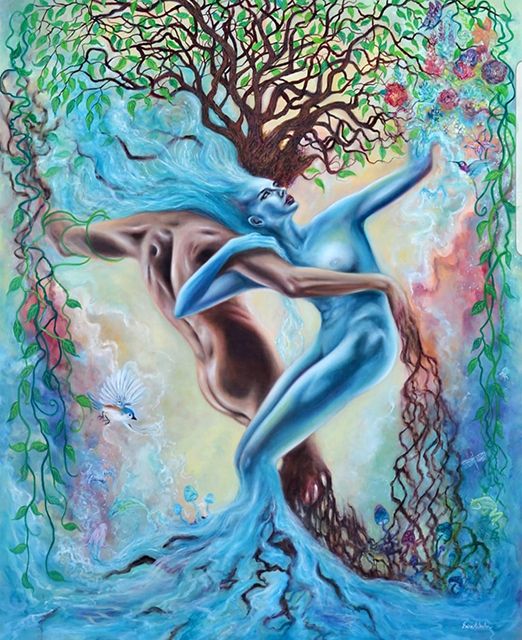 LAND AND SEA
Do you have any other artistic expressions apart from oil painting?
I do yoga daily. I also love to write and keep a journal. My artwork is often paired with poetry I've written.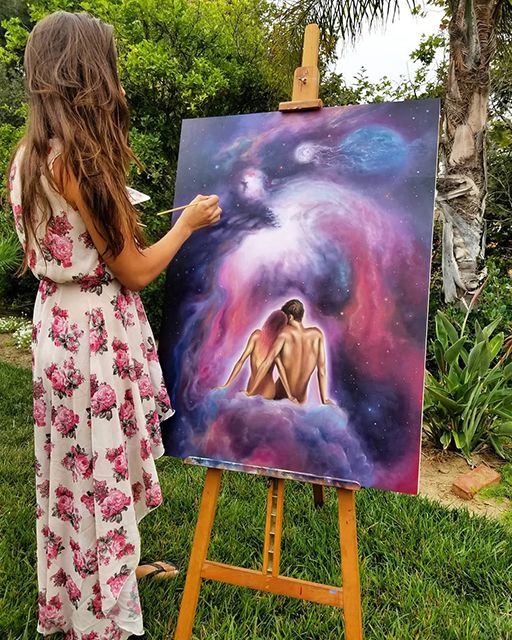 ERICA WEXLER ART
Do you feel very accomplished as an artist? What do you dream about achieving in the future? What new projects are there in the pipeline for you?
I'm always striving to accomplish more in my skill level as well as my career. I dream of having my art in museums one day. Another dream of mine is having a livable art installation in a tiny home community.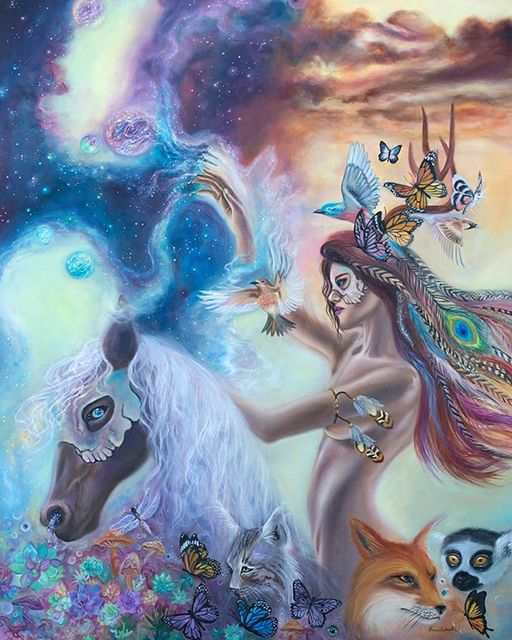 SPIRIT WARRIOR
I currently have a 76-page art book coming out soon before the end of the year. There's also an oracle deck in the works!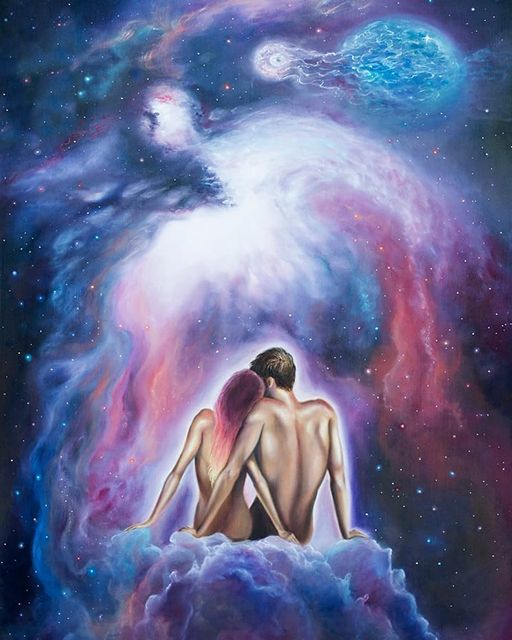 EDGE OF FOREVER
What advice would you give to newly emerging artists and people who are only starting to experiment with their creative talents?
Never give up and always believe in yourself.
It may sound cheesy but it's words I live by.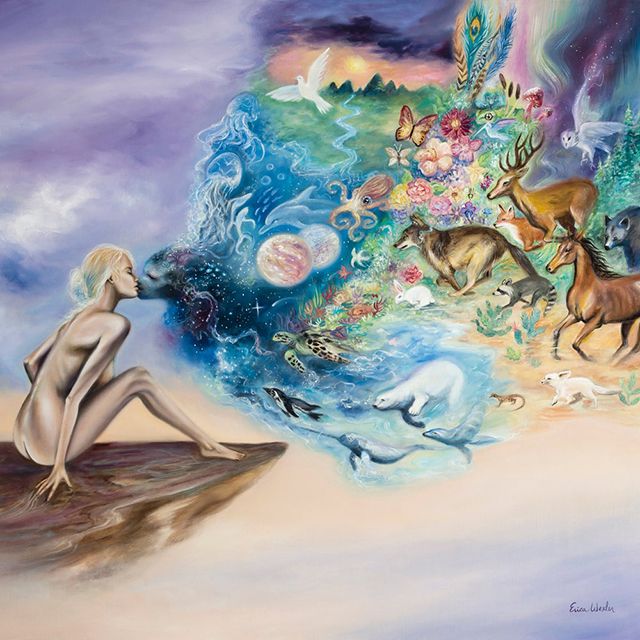 KISS OF LIFE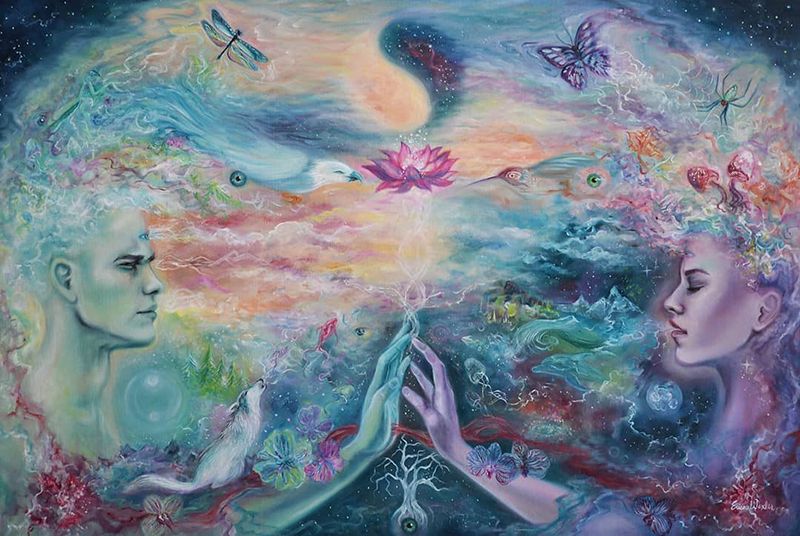 ERICA WEXLER ART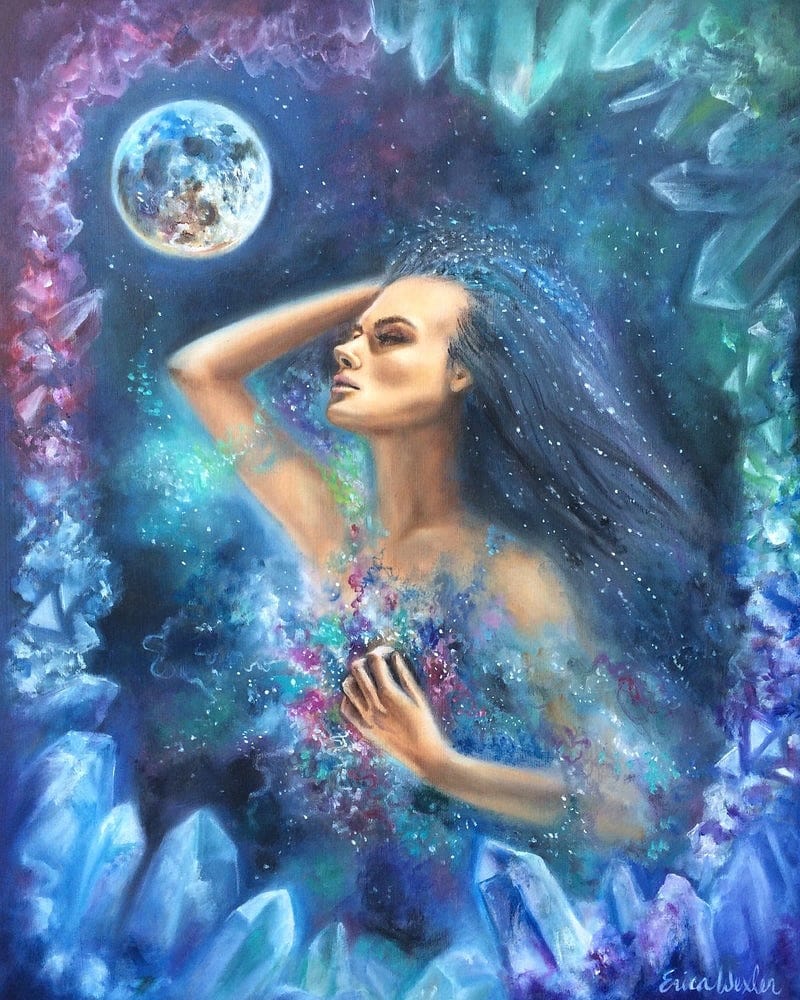 ERICA WEXLER ART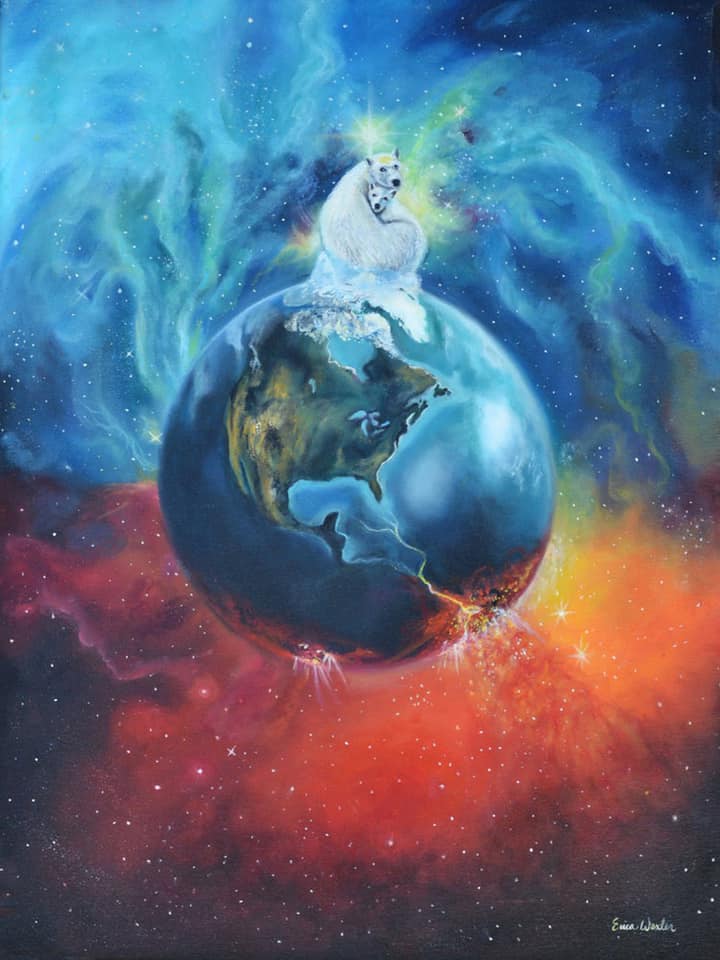 ERICA WEXLER ART
To find out more about Erica's, recent works, and exhibitions:
CLICK HERE
Search engine powered by ElasticSuite